102. Fight against malaria boosted by Aberystwyth University drone mapping
Dr Andy Hardy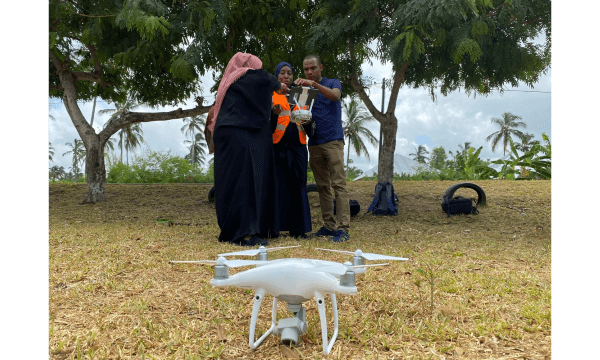 Aberystwyth University researchers are supporting authorities in Zanzibar with drone and smartphone technology to help find pools of water that mosquitoes use to breed.
This involved working with the Zanzibar Malaria Elimination Programme to fly drones over known malaria hot spots.
Public health authorities need to be able to locate and map mosquito breeding sites in malaria hotspots to target elimination efforts.
The project was funded by the Innovative Vector Control Consortium which was established in 2005 with an initial $50 million grant from the Bill & Melinda Gates Foundation.
Spatial Intelligence System (SIS) for malaria vector control
Further Information
Dr Andy Hardy
Academic Department