12. Imprint: Medieval history informing science and heritage
Dr Elizabeth New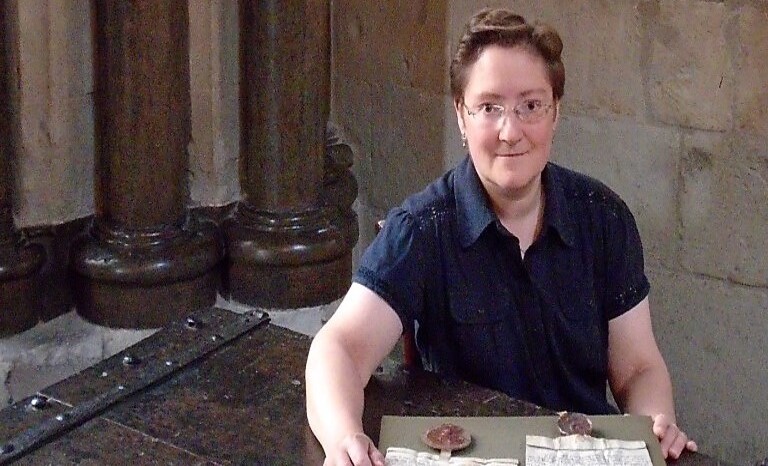 The AHRC-funded Imprint project used innovative scientific techniques and historical research to bring the past alive in new ways, and to contribute to key developments in forensic investigation.
It led to new discoveries about the practice of sealing and its implications for ideas of personal identity, and it expanded heritage preservation and interpretation by informing practices in archives and conservation.
Its pioneering analysis of medieval finger and hand prints has also contributed to the development of cutting-edge forensic equipment and furthered forensic science practice.
News: Major award to uncover secrets of medieval seals
Twitter: @Imprint_Project
Further Information
Dr Elizabeth New
Academic Department