64. Scientists to help forecast space weather threats
Dr Huw Morgan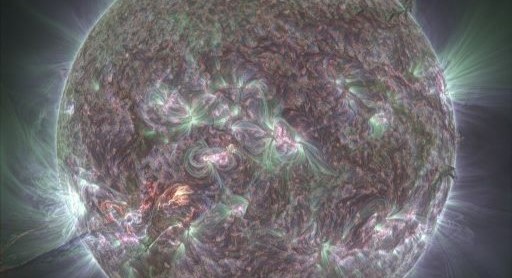 The SWEEP (Space Weather Empirical Ensemble Package) project is a multi-institutional project, led by Aberystwyth, and funded through the SWIMMR fund as part of the UKRI's Strategic Priorities Fund (SPF).
SWEEP will implement a large software package on the UK Met Office systems that will provide the UK with a world-leading space weather forecasting capability.
When the software becomes operational it will lead improvements in the forecast of large space weather events (e.g. solar eruptions).
Such events have significant potential to disrupt society and the economy, as recorded in the UK's National Risk Register, and an effective forecasting system has benefits to many stakeholders.
Further Information
Dr Huw Morgan
Academic Department