114. Modelling human development with robotics
Dr Patricia Shaw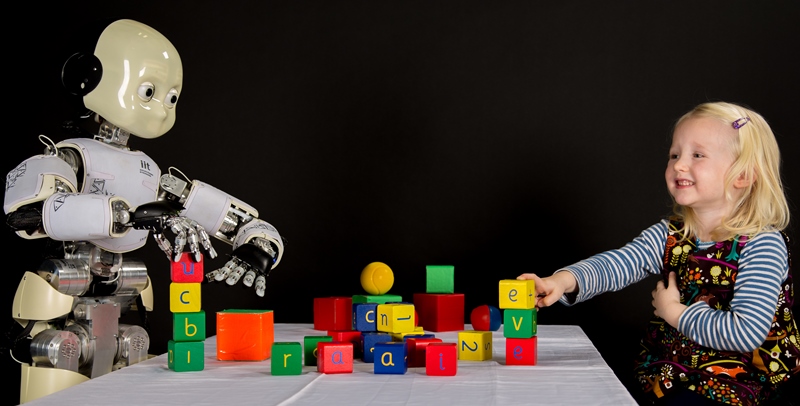 Children are amazing learners. Through modelling how children learn, the aim is to develop better approaches for robots learning new skills and adapting to complex scenarios.
Starting from the level of a new-born baby, our robot can learn how to control its body and learn about objects through play.
Department of Computer Science – Meet the iCub
Further Information
Dr Patricia Shaw
Academic Department