52. Himalayan glaciers response to climate change
Dr Tristram Irvine-Fynn, Prof Neil Glasser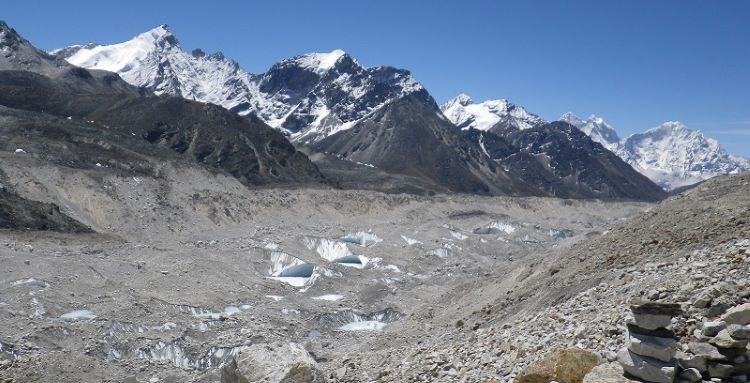 In the high rugged Himalaya, there are high concerns about changing glaciers, and associated features such as moraine-dammed and ice-dammed lakes and debris cover, particularly with regards to potential lake outburst floods, which can have disastrous consequences downstream.
Remote sensing tools are needed to monitor these features in a timely and cost-effective manner.
The project aims to strengthen the capacity of local institutions in Nepal and India to monitor glaciers.
News: New study reveals how icy surface ponds on Himalayan glaciers influence water flow
Further Information
Dr Tristram Irvine-Fynn
Prof Neil Glasser
Academic Department