Dr Ffion Jones PhD, MA, BA, PGCTHE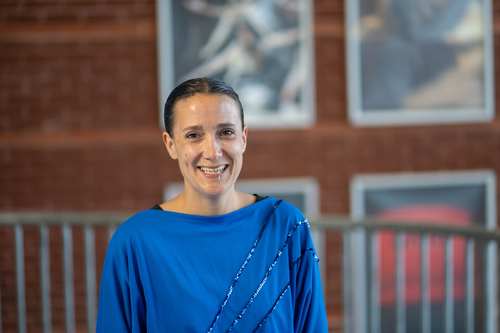 Profile
Ffion Jones was appointed in August 2016 as a Lecturer in Practical Theatre. She graduated from the department with a BA, MA and PhD and is a fellow of the Higher Education Academy.
Teaching
Research
Research Interests: Practice-based research into rural studies. Interdisciplinary research focusing on the nature of farming lives with specific focus on the relationship between farmers' and their livestock. Research practices include an interest in a multi-disciplinary methodological approach, incorporating ethnographic fieldwork, film-making and performance as a way of disseminating farming lives to a general public. Interest in site-specific theatre practices, especially those which focus on rural spaces as a location for performance events.
Office Hours (Student Contact Times)
Monday 12.00-14.00
Tuesday 12.00-14.00
Publications
Jones, F
,
Ni Yw'r Ddiadell
, 2019, Exhibition.
Jones, F
2019, '
Theatre Review: Nyrsys
'
Planet: The Welsh Internationalist
, no. 233, pp. 77-80.
Jones, F
2018, '
Agricultural detritus and artistic practices: Reflections on animating heritage and reclaiming place-specific narratives
',
Performance Research
, vol. 22, no. 8, 14, pp. 115-126.
https://doi.org/10.1080/13528165.2017.1433390
More publications on the Research Portal