Mr Richard Downing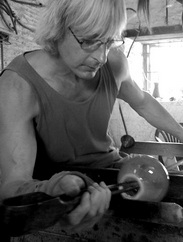 Profile
Since its foundation (1994) I have acted as Artistic Director for the interdisciplinary performance group U-Man Zoo, designing and directing twelve performances and installations prior to 2006 including Vision 20/20 (Glasgow Tramway, 1996) 32 Wardrobes (Project Arts, Dublin, 2001); and The Water Banquet (Grenland Friteater, 2003). This work has been supported by the Arts Council of Wales, Wales Arts International, the BBC, and the EU PACT (Performing Arts Co-operation and Touring) Scheme.
Additional Information
1996 - Lecturer, Department of Theatre, Film and Television Studies, Aberystwyth University. Specialism: Scenography and Performance Design. Responsible (scheme co-ordinator) with Simon Banham and Mike Brookes for the introduction of the joint (2002) and single (2007) honours degree schemes in Scenography and Theatre Design at Aberystwyth. Presently, contributor to the following modules:
Postgraduate: MA Practising Performance
Undergraduate (module leader and co-ordinator): Principles of Scenography; Advanced Scenographic Project; Scenography Workshop
Undergraduate (lecturer): Process of Scenography; Scenographic Composition; Key Theatre Practices; Advanced Production Project; Dissertation Project.
External Examiner (2007 - 2010) School of Performance and Cultural Industries, Leeds University.
Other Interests
Wrestling with glass and clay.
Teaching
Module Coordinator
Coordinator
Tutor
Lecturer
Assistant
Research
Since the exhibition of my practice-led research within the fields of Scenography, Performance and Installation (V&AMuseum, London 2007/08) my interest has been drawn, increasingly, towards interdisciplinary collaboration across arts/science boundaries. I am interested in the processes and methodologies employed within disciplines, and how these might inter-leave with (and inform) one another to advance knowledge and understanding: ultimately, a united and unifying common goal. On-going and emerging projects include collaborations with Professor Iain Donnison and Dr. Elaine Jensen (Institute of Biological, Environmental and Rural Sciences, Aberystwyth) to develop sustainable energy solutions for the melting of glass, and research into the perception/reception of artistic installations with Dr. Alex Forsythe (Psychology, Liverpool) and ProfessorRichard Taylor(Physics, Oregon). I am also currently engaged in the collaborative preparation of a Departmental research initiative concerning Ecology, Performance and Location in association with Dr. Carl Lavery and the artist Simon Whitehead.
Research Groups
Publications
Downing, R
,
The Fractal Clock
, 2018, Artefact, Prifysgol Aberystwyth | Aberystwyth University, Aberystwyth.
Downing, R
,
The Water Banquet at Desenhos de Cena: Cena#1. Exhibition, Sao Paulo, Brazil, April – July 2016
, 2016, Exhibition.
Downing, R
,
It worked yesterday ...
, 2015, Performance.
Downing, R
& Taylor, R 2014, '
The Fractal Clock: Using Chaos to Bridge the Art-Science Divide
',
Nonlinear Dynamics, Psychology, and Life Sciences
, vol. 18, no. 1, pp. 109-122.
Downing, R
2014,
The Water Banquet
. in E Fielding & P McKinnon (eds),
World Scenography 1990-2005.
Nick Hern Books, London.
More publications on the Research Portal