ICMR2023
20th INTERNATIONAL CONFERENCE ON MANUFACTURING RESEARCH
6 – 8 September 2023
Aberystwyth University, UK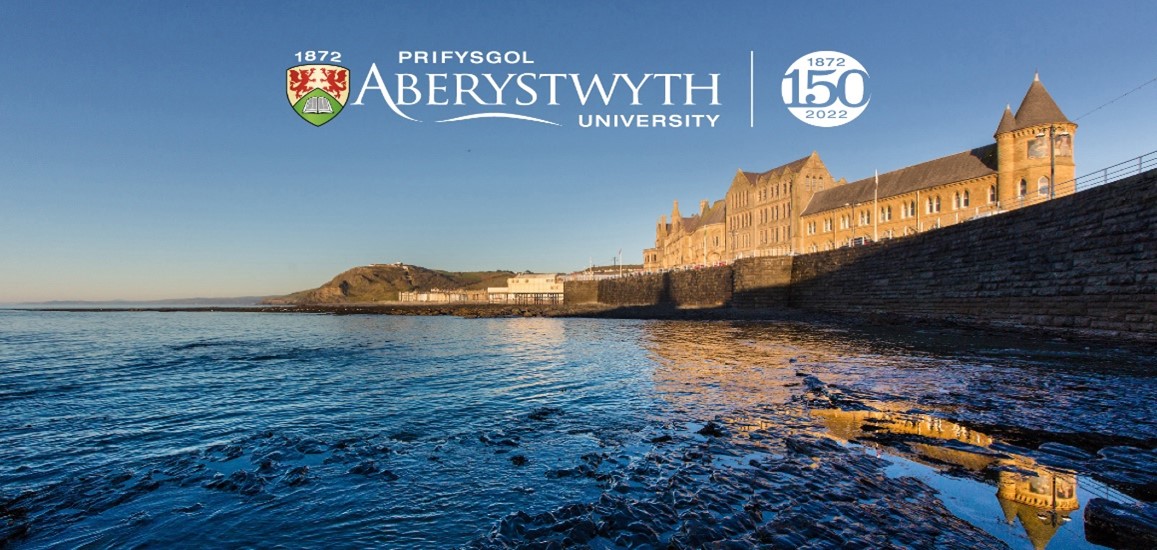 Aberystwyth University Old College: https://www.aber.ac.uk
GENERAL CHAIRS GENERAL CHAIRS:
Dr Lyndon Murphy, Dr Wyn Morris
PROGRAM CHAIR:
Prof Andrew Thomas
ORGANIZING COMMITTEE CHAIRS:
Vincenzo Dispenza

THE CONSORTIUM OF UK UNIVERSITY MANUFACTURING AND ENGINEERING (COMEH) ADVISORY COMMITTEE
CHAIR: Andrew Thomas, Aberystwyth University, UK
VICE CHAIR: Fayyaz Rehman, Southampton Solent University, UK
TREASURER: Peter Ball, University of York, UK
SECRETARY: Yi Qin, Strathclyde University, UK
Linda Newnes, University of Bath, UK
Keith Case, Loughborough University, UK
Tim Baines, Aston University, UK
Kai Cheng, Brunel University, UK
Alan Crispin, Manchester Metropolitan University, UK
James Gao, University of Greenwich, UK
Yee Mey Goh, Loughborough University, UK
David Harrison, Glasgow Caledonian University, UK
Mehmet Karamanoglu, Middlesex University, UK
Diane Mynors, University of Sussex, UK
Sameh Saad, Sheffield Hallam University, UK
Mozafar Saadat, University of Birmingham, UK
Essam Shehab, Nazarbayev University, Kazakhstan
Aydin Nassehi, University of Bristol, UK
Peter Thorvald, University of Skövde, Sweden
Remy Khalil, Homeodynamic Autonomy Limited, UK
Mahmoud Shafik, University of Derby, UK
Yan Jin, Queen's University Belfast, UK
Weidong Li, Coventry University, UK
Konstantinos Salonitis, Cranfield University, UK
INTRODUCTION:
The International Conference on Manufacturing Research (ICMR2023) will take place from 6th until 8th of September 2023 at Aberystwyth Business School, Aberystwyth University, Wales, UK. It will include keynote presentations by internationally renowned researchers and industrialists, as well as papers from academia and industry, exploring all core areas of advanced and digital manufacturing engineering. Initiated by the Consortium of UK University Manufacturing and Engineering (COMEH), ICMR has been the UK's main manufacturing research conference for 36 years and an international conference since 2003 – bringing researchers, academics and industrialists together to share their vision, knowledge and experience, and discuss emerging trends and new challenges. With the accelerating globalisation of manufacturing in the 21st century, the urgent need to keep pace has produced rapid advancements in technology, research, and innovation. ICMR solicits papers on both cutting-edge and emerging theoretical research and its recent industrial applications with the goal of bringing together practical and theoretical knowledge from academic, governmental, and industrial organisations across the world.
TOPICS:
We welcome papers covering all aspects of manufacturing with example topics including but not limited to: Advanced and Intelligent Digital Manufacturing, Additive and Hybrid Manufacturing, CAD/CAE/CAM, Cyber-Physical Systems, Design and Cost Engineering, Enterprise Information Management, Electronics Manufacturing, Engineering and Product Design, High-value Manufacturing, Intelligent Automation, ICT-enabled Collaborative Global Manufacturing, Inspection and Measurement, Knowledge Management, Machining Processes, Manufacturing Servitisation, Product-service systems, Manufacturing Ergonomics, Manufacturing Optimisation, Manufacturing Research in Industry, Product Lifecycle Management, Robots in Manufacturing, Re-distributed Manufacturing, Sustainable Systems, Smart Factories, Digital Engineering, Sustainable Manufacturing, Ultra-precision and Micro Manufacturing, Artificial Intelligence, Machine Deep and Cognitive Learning, Robotics and Mechatronics, Machine Vision, Industrial 4.0 and Energy and Green Technology.
SCHEDULE AND DEADLINES:
14th of April 2023 Abstract submission
19th of May 2023 Full paper submission
14th of June 2023 Paper acceptance notification
29th of June 2023 Final paper submission
14th of July 2023 Deadline for early bird registration
25th of Aug 2023 Final registration
1st of Sept 2023 Conference Programme Publication
6th of Sept 2023 Conference
1st of Dec 2023 Full Journal Submission
PAPER SUBMISSIONS:
Contributions are invited from researchers and practitioners working in the field of product development, manufacturing, and product service engineering. The call for papers can be accessed via https://easychair.org/cfp/ICMR2023. Abstracts and full paper should be submitted via Easychair https://easychair.org/cfp/icmr-2023. Please follow the full paper instructions strictly and use the template provided. Submissions will be blind reviewed by the COMEH committee and an international advisory panel. Authors of accepted papers are required to present their contributions at the conference. The conference proceedings will be published by IOS Press Ltd and indexed by Scopus. All extended conference papers are eligible for submission to a special issue of the MDPI 'Sustainability' Special Issue 'Sustainable Production and Manufacturing in the Age of Industry 4.0'
https://www.mdpi.com/journal/sustainability/special_issues/L8SBD5T4DW
CONFERENCE REGISTRATION:
The early bid registration fee is £400 per delegate. The registration fee after 14th of July 2023 will be £460 and this includes a gala dinner, meals and refreshments scheduled, in the final conference programme only. Papers are limited to 6 pages length and each extra page will be charged at rate of £50. Registered participant is entitled to present and include one paper in the conference eBook, and any extra paper will be charged at a rate of £260 each. There will also be an industrial visit programme. These visits are subject to the number of bookings and relevant arrangement fees applied.
VENUE AND ACCOMMODATION:
The venue for ICMR2023 is Aberystwyth University Penglais Campus, Aberystwyth. Further information on the conference facilities and accommodation can be found at: https://www.aber.ac.uk/en/visitors/. Delegates need to arrange their own accommodation. Information about local hotels and on-campus accommodation will be provided in the conference website soon. E-mail contact: Professor Andrew Thomas on ant42@aber.ac.uk or, icmr2023@aber.ac.uk.