Prof Michael Christie
BSc (Hons), PhD. Aberdeen.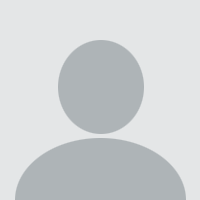 Professor
Institute Deputy Director
Institute Director of Research
Contact Details
Profile
Biography
Prof Christie was appointed Professor of Environmental and Ecological Economics in the School of Management and Business in 2012. He has a BSc (Hons) degree in Agriculture (1992) and PhD in Environmental Economics (1998): both from Aberdeen University. In 1996, he was appointed a Lecturer in Environmental Economics at Aberystwyth University's Institute of Rural Studies. He is Executive Member of the UK Network of Environmental Economics and the Ecosystem Service Partnership, and Associated Editor of the Ecosystem Services journal. He teaches microeconomics and environmental / ecological economics.
His research interests are in Environmental and Ecological Economics, specialising in the economic and social valuation of biodiversity and ecosystem services. Although he utilises a wide range of non-market valuation methods, his speciality is in the use of stated preference method (choice experiments). He is also interested in exploring ways in which these methods might be enhanced by e.g. incorporating participatory and deliberative approaches to improve people's preference revelation. Other areas of expertise include: outdoor recreation, tourism, agri-environment, and economic impact.
Recent research projects have been funded by NERC's VNN, BESS and ESPA programmes, as well more applied Defra research on e.g. the ecosystem service value of the UK BAP and SSSIs. Increasingly, his research has focused on examining the human welfare impacts of biodiversity loss in developing countries, with recent studies in Malawi, Nigeria, Ghana, the Solomon Islands and the Caribbean. He also contributed to TEEB and the UK National Ecosystem Assessment, and has ran various capacity building courses for UNEP on Ecosystem Assessments in Africa, Asia, Caribbean and South America.
Teaching
Publications
Managing forests for global and local ecosystem services: A case study of carbon, water and livelihoods from eastern Indonesia
Kim, Y-S., Latifah, S., Afifi, M., Mulligan, M., Burk, S., Fisher, L.,
Siwicka, E.
,
Remoundou, K.
,
Christie, M.
, Masek Lopez, S. & Jenness, J.
2018
In :

Ecosystem Services.
31
,
Part A
,
p. 153-168
16 p.
Challenges in using hydrology and water quality models for assessing Freshwater Ecosystem Services: A Review
Hallouin, T., Bruen, M.,
Christie, M.
, Bullock, C. & Kelly-Quinn, M.
2018
In :

Geosciences.
8
,
2
, 45
The impact of information, value-deliberation and group-based decision-making on values for ecosystem services: Integrating deliberative monetary valuation and storytelling
Kenter, J. O., Jobstvogt, N., Watson, V., Irvine, K. N.,
Christie, M.
& Bryce, R.
2016
In :

Ecosystem Services.
21
,
Part B
,
p. 270 - 290
Shared values and deliberative valuation: Future directions
Kenter, J. O., Bryce, R.,
Christie, M.
, Cooper, N., Hockley, N., Irvine, K. N.,
Fazey, I. R. A.
, O'Brien, L., Orchard-Webb, J., Ravenscroft, N., Raymond, C. M., Reed, M., Tett, P. & Watson, V.
2016
In :

Ecosystem Services.
21
,
Part B
,
p. 358 - 371
The Challenges of Linking Ecosystem Services to Biodiversity: Lessons from a Large-Scale Freshwater Study
Durance, I., Bruford, M., Chalmers, R. M., Chappell, N. A.,
Christie, M.
, Cosby, B. J., Noble, D., Ormerod, S. J., Prosser, H., Weightman, A. & Woodward, G.
2016
Ecosystem Services: From Biodiversity to Society, Part 2.
Woodward, G. & Bohan, D. A. (eds.).
Elsevier
,
p. 87-134
(Advances in Ecological Research; vol. 54)
More publications on the Research Portal