Prof Michael Christie
BSc (Hons), PhD. Aberdeen.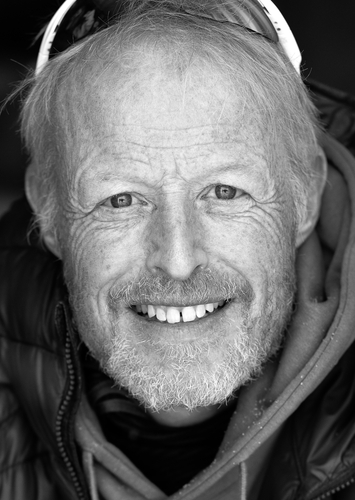 Noder: Mae gwybodaeth ychwanegol neu manylach ar y fersiwn Saesneg o'r proffil hwn.
Dysgu
Oriau Swydda (Amseroedd Cyswllt Myfyrwyr)
Dydd Mawrth 14:00-15:00
Dydd Iau 14:00-15:00
Cyhoeddiadau
Kelly-Quinn, M
, Christie, M
, Bodoque, JM & Schoenrock, K 2022,
Ecosystem Services Approach and Nature's Contributions to People (NCP) Help Achieve SDG6
. in
Encyclopedia of the UN Sustainable Development Goals: Clean Water and Sanitation.
Encycolpedia of the UN Sustainable Development Goals, Springer Nature, pp. 144 - 156.
10.1007/978-3-319-95846-0
Penk, MR, Bruen, M, Feld, CK, Piggott, JJ
, Christie, M
, Bullock, C & Kelly-Quinn, M 2022, '
Using weighted expert judgement and nonlinear data analysis to improve Bayesian belief network models for riverine ecosystem services
',
Science of the Total Environment
, vol. 851, no. Part 1, 158065.
10.1016/j.scitotenv.2022.158065
van der Schatte Olivier, A, Le Vay, L, Malham, SK
, Christie, M
, Wilson, J, Allender, S, Schmidlin, S, Brewin, JM & Jones, L 2021, '
Geographical variation in the carbon, nitrogen, and phosphorus content of blue mussels, Mytilus edulis
',
Marine Pollution Bulletin
, vol. 167, 112291.
10.1016/j.marpolbul.2021.112291
Christie, M
, Remoundou, K
, Morris, W
, Dickie, I, Neupauer, S & Knight, O 2021,
Shared and Contested Values
. vol. Economics 632, Natural Resources Wales, Aberystwyth.
Schröter, M, Başak, E
, Christie, M
, Church, A, Keune, H, Osipova, E, Oteros-Rozas, E, Sievers-Glotzbach, S, van Oudenhoven, APE, Balvanera, P, González, D, Jacobs, S, Molnár, Z, Pascual, U & Martin-López, B 2020, '
Indicators for relational values of nature's contributions to good quality of life: The IPBES approach for Europe and Central Asia
',
Ecosystems and People
, vol. 16, no. 1, pp. 50-69.
10.1080/26395916.2019.1703039
Mwy o gyhoeddiadau ar y Porth Ymchwil