Prof Reyer Zwiggelaar
Ir (Groningen), PhD (University College London)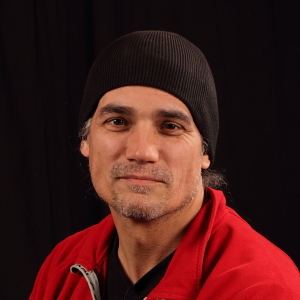 Profile
Reyer Zwiggelaar received the Ir. Degree in Applied Physics from the State University Groningen, Groningen, The Netherlands, in 1989, and the Ph.D. Degree in Electronic and Electrical Engineering from the University College London, London, UK, in 1993. He is currently a Professor at the Department of Computer Science, Aberystwyth University, UK. He is the author or co-author of more than 180 conference and journal papers. His current research interests include Medical Image Understanding, especially Focusing on Mammographic and Prostate Data, Pattern Recognition, Statistical Methods, Texture-Based Segmentation, and Feature-Detection Techniques.
Additional Information
Responsibilities
As Head of the Graduate School, Professor Reyer Zwiggelaar is responsible for the provision of postgraduate education within the University as a whole, and also has a coordinating role in relation to the development of policy on postgraduate matters; the provision of facilities for postgraduates; and the monitoring of academic progress of postgraduate students.
Teaching
Research Groups
Publications
Rampun, A, López-Linares, K, Morrow, PJ, Scotney, BW, Wang, H, Ocaña, IG, Maclair, G
, Zwiggelaar, R
, González Ballester, MA & Macía, I 2019, '
Breast pectoral muscle segmentation in mammograms using a modified holistically-nested edge detection network
'
Medical Image Analysis
, vol. 57, pp. 1-17.
Alam, N
, Denton, ERE
& Zwiggelaar, R
2019, '
Classification of microcalcification clusters in digital mammograms using a stack generalization based classifier
'
Journal of Imaging
, vol. 5, no. 9, 76.
https://doi.org/10.3390/jimaging5090076
George, M
& Zwiggelaar, R
2019, '
Comparative Study on Local Binary Patterns for Mammographic Density and Risk Scoring
'
Journal of Imaging
, vol. 5, no. 2, 24.
https://doi.org/10.3390/jimaging5020024
Qu, Y
, Yue, G
, Shang, C
, Yang, L
, Zwiggelaar, R
& Shen, Q
2019, '
Multi-Criterion Mammographic Risk Analysis Supported with Multi-Label Fuzzy-Rough Feature Selection
'
Artificial Intelligence in Medicine
, vol. 100, 101722.
https://doi.org/10.1016/j.artmed.2019.101722
George, M
, Chen, Z
& Zwiggelaar, R
2019, '
Multiscale connected chain topological modelling for microcalcification classification
'
Computers in Biology and Medicine
, vol. 114, 103422.
More publications on the Research Portal