Prof Reyer Zwiggelaar
Ir (Groningen), PhD (University College London)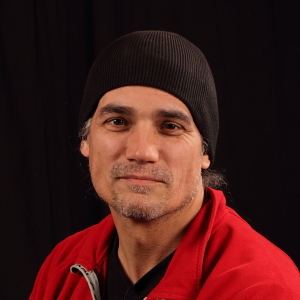 Professor
Head of the Graduate School (Graduate Centre )
Contact Details
Profile
Reyer Zwiggelaar received the Ir. Degree in Applied Physics from the State University Groningen, Groningen, The Netherlands, in 1989, and the Ph.D. Degree in Electronic and Electrical Engineering from the University College London, London, UK, in 1993. He is currently a Professor at the Department of Computer Science, Aberystwyth University, UK. He is the author or co-author of more than 180 conference and journal papers. His current research interests include Medical Image Understanding, especially Focusing on Mammographic and Prostate Data, Pattern Recognition, Statistical Methods, Texture-Based Segmentation, and Feature-Detection Techniques.
Additional Information
Responsibilities
As Head of the Graduate School, Professor Reyer Zwiggelaar is responsible for the provision of postgraduate education within the University as a whole, and also has a coordinating role in relation to the development of policy on postgraduate matters; the provision of facilities for postgraduates; and the monitoring of academic progress of postgraduate students.
Teaching
Research Groups
Publications
Comparative Study on Local Binary Patterns for Mammographic Density and Risk Scoring
George, M.
&
Zwiggelaar, R.
,
2019
,
In :

Journal of Imaging.
5
,
2
,
19 p.
, 24.
Breast ultrasound lesions recognition: end-to-end deep learning approaches
Hoon Yap, M., Goyal, M., Osman, F., Martí, R., Denton, E., Juette, A. &
Zwiggelaar, R.
,
2018
,
In :

Journal of Medical Imaging.
6
,
1
,
8 p.
, 011007.
Mammographic mass classification using filter response patches
Suhail, Z.,
Hamidinekoo, A.
&
Zwiggelaar, R.
,
2018
,
In :

IET Computer Vision.
12
,
8
,
p. 1060-1066
7 p.
Classification of Micro-calcification in Mammograms using Scalable Linear Fisher Discriminant Analysis
Suhail, Z.
, Denton, E. R. E. &
Zwiggelaar, R.
,
2018
,
In :

Medical and Biological Engineering and Computing.
56
,
8
,
p. 1475-1485
11 p.
Automated breast ultrasound lesions detection using convolutional neural networks
Hoon Yap, M., Pons, G., Marti, J., Ganau, S., Sentís, M.,
Zwiggelaar, R.
, Davison, A. & Martí, R.,
2018
,
In :

IEEE Journal of Biomedical and Health Informatics .
22
,
4
,
p. 1218-1226
More publications on the Research Portal