Q596 Professional Translation Studies Certificate - Diploma - MA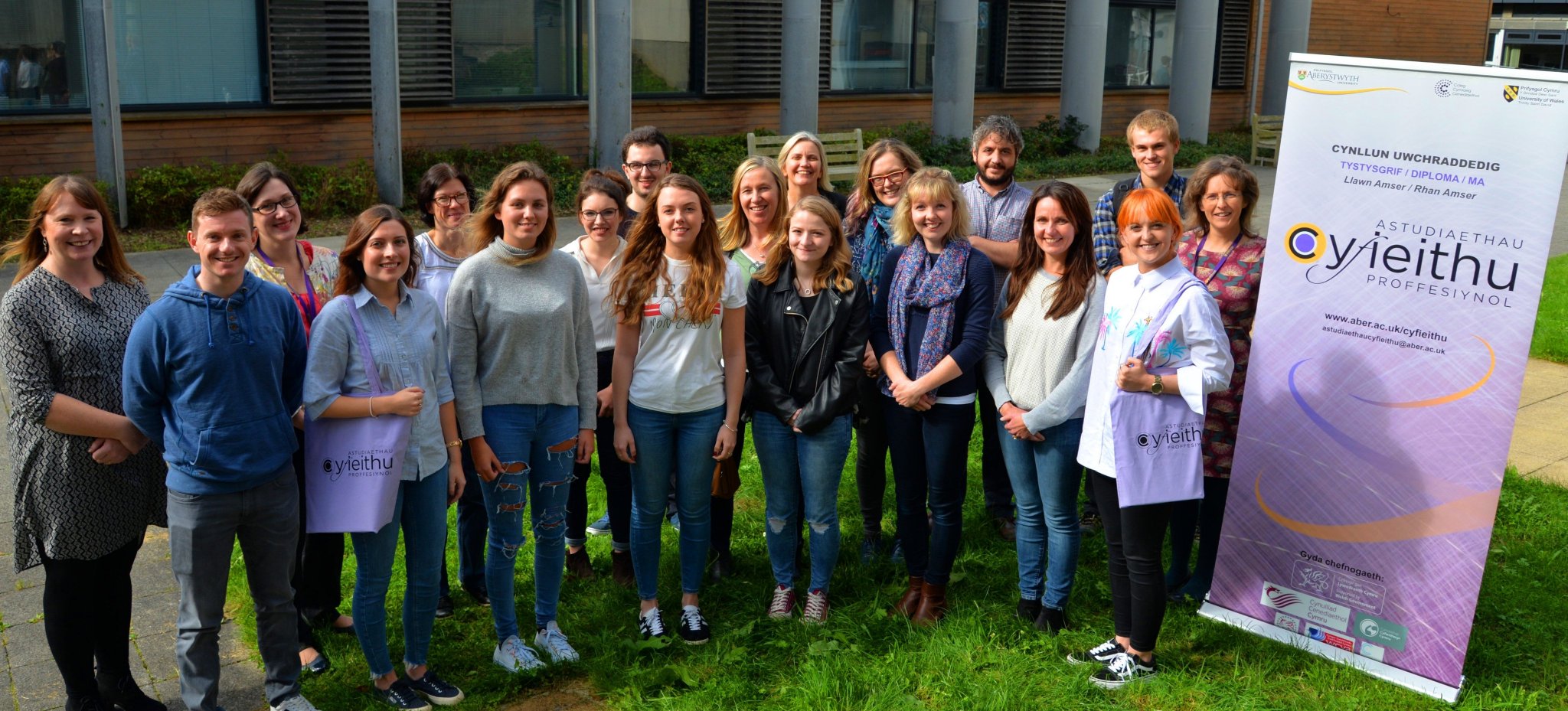 This course is taught through the medium of Welsh and uses Welsh and English as a specific language pairing.

A postgraduate course in Professional Translation
This dynamic postgraduate course looks at all aspects of the professional translator's work in contemporary Wales. This course will prepare students for a career in the field of translation and will provide an insight into the translation industry as well as the opportunity to pursue individual interests and specialize in areas such as general translation, legislative translation, translation technology and simultaneous translation.
Students
The course is not only aimed at current students. One of the main features of the course is that it also offers further training to those already working as translators and who wish to develop professionally and gain a further recognised qualification in the process.
The course therefore provides training and is suitable for students of all backgrounds, including translators who are already working within the industry or those who are eager to take the first steps towards a career in translation.

A course for:
• students who have recently graduated in a relevant subject
• individuals who wish to develop a career in translation
• experienced translators who wish to gain further qualifications, develop professionally or gain further specialization in a particular aspect of translation.
Certificate / Diploma / MA
One of the main advantages of the course is that it offers a very flexible approach. Consequently, students may choose to study only for a Certificate qualification or they may choose to continue to complete a Diploma and then a full MA. Students may study part time or full time, and it is also possible to study individual modules only.
Curriculum
A wide range of modules are offered, such as Developing Translation Skills, Translation Equipment, General Translation Portfolio, Specialized Translation Portfolio, Simultaneous Translation, Specialized Project, Mastering Language Skills, International Creative Translation.
A variety of teaching methods are used in order to prepare students thoroughly for a career in translation. These include practical workshops and face-to-face sessions as well as e-learning sessions. Full support and regular feedback are offered as students complete assignments and compile a translation portfolio.
Work experience
In addition to learning about all aspects of translation, the course also provides an opportunity to gain invaluable work experience in the workplace. Students are required to undertake a short work experience placement, and therefore are able to have first hand experience of the work conditions and expectations of professional translators. This is the best way to develop higher translating skills and to develop useful links for the future. An individual consultation meeting is held with each student when deciding on work experience placements.
Partners
The main partners are Coleg Cymraeg Cenedlaethol, Aberystwyth University and University of Wales Trinity Saint David. There are many more key partners and there is close collaboration as they contribute to the curriculum, hold specific sessions and provide work experience placements. Among these partners are representatives from the translation industry and workplaces, and they include the Welsh Government Translation Service, National Assembly For Wales, Cymdeithas Cyfieithwyr Cymru, Welsh Local Government Association, freelance translators, language specialists and experienced editors.
Fees
Please refer to pages on current taught Masters fees.

How to apply
You will need to apply for the Professional Translation Studies course by completing the relevant Aberystwyth University application forms. You can apply online or download forms. All the details can be found on the Aberystwyth University Postgraduate Admissions Office website.
Entry requirements include a first degree in a relevant subject and completion of a language test in order to ensure fluency in written English and Welsh.
Events
Numerous activities and taster sessions will be held in the coming weeks in a number of areas. This is an excellent opportunity to gain first hand knowledge of the course and discuss all the possibilities involved. The sessions are open to everybody to drop in for a coffee and an informal chat.