Dr Rhianedd Jewell
BA (Oxon), MSt (Oxon), DPhil (Oxon)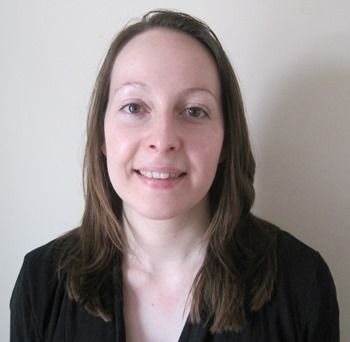 Profile
Rhianedd is Senior Lecturer in Professional Welsh. After completing her BA degree in Modern Languages (French and Italian) at Oxford University, Rhianedd went on to complete an MSt and DPhil in Italian Literature. The subject of her doctorate was the Sardinian author, Grazia Deledda, with particular focus on language, narrative and identity in this author's work. Rhianedd worked as Oxford University's Celtic Lector before starting work as a lecturer in Welsh at Swansea University in 2012. She joined the Department of Welsh and Celtic Studies at Aberystwyth University in September 2013.
Teaching
Module Coordinator
Tutor
Coordinator
Lecturer
Moderator
Assistant
Rhianedd is mainly responsible for the Professional Welsh degree scheme. As the Department's Second Language Tutor, Rhianedd also coordinates a number of the second language modules.
Research
Rhianedd has a particular interest in the field of translation studies, especially literary translations from European languages into Welsh. She is also researching in the area of professional translation, women's literature, and the relationship between Welsh literature and Italy.
Awards
The Saunders Lewis Memorial Scholarship (2013)
Burgen Scholarship (awarded by Academia Europaea) (2016)
Dillwyn Medal in the Creative Arts and Humanities (awarded by the Learned Society of Wales) (2018)
Publications
Jewell, R
, Huws, CF
& Binks, H
2022,
'Cyfieithu Cyfiawn? Cyfieithu ar y pryd yn llysoedd Cymru'
. in R Williams (ed.),
Y Gymraeg a Gweithle'r Gymru Gyfoes .
Gwasg Prifysgol Cymru | University of Wales Press.
Huws, CF
, Jewell, RM
& Binks, H
2022, '
A legislative theatre study of simultaneous interpretation in legal proceedings
',
International Journal of Speech, Language and the Law
, vol. 29, no. 1, pp. 37-59.
10.1558/ijsll.20610
Huws, CF
, Binks, H
, Jewell, R
& Schwede, L 2022, '
Gwrandawiadau o bell a theatr ddeddfu/Remote hearings and legislative theatre (in Welsh with simultaneous interpretation)
'.
Huws, CF
, Jewell, R
& Binks, H
2022, '
Legislative theatre and remote hearings
', Paper presented at Dyfodol achosion dwyieithog | The future of remote court hearings , Aberystwyth, United Kingdom of Great Britain and Northern Ireland,
21 Jul 2022
-
21 Jul 2022
.
Jewell, R
2019, '
Crefft Cyfieithu Gwaith Gwyn Thomas: Dadansoddi Diwéddgan
',
Llên Cymru
, vol. 42, no. 1, pp. 70-95.
10.16922/lc.42.5
More publications on the Research Portal