Environmental Science Field Courses
Fieldwork is essential for environmental scientists, to improve understanding as well as develop the skills employers need. At Easter in the second year of study, Environmental Science students undertake a week long fieldtrip. In the past locations have included Spain and the UK. On the trip you will develop your environmental science field skills, including water sampling, vegetation and ecosystem surveys and environmental impact assessment. You will develop you field note skills and learn how to analyse field data and present results of original field measurements in technically-sound reports and via oral presentations. As well as this you will conduct 4 days of local fieldwork in the Mid Wales area and investigate topics such as the treatment of contaminated water, heavy metal pollution from mining, nature reserve management, palaeoecological records of environmental change, and an introduction to surveying. On top of this you will have the opportunity to take optional fieldwork modules in your 3rd year including topics such as freshwater biology and marine biology.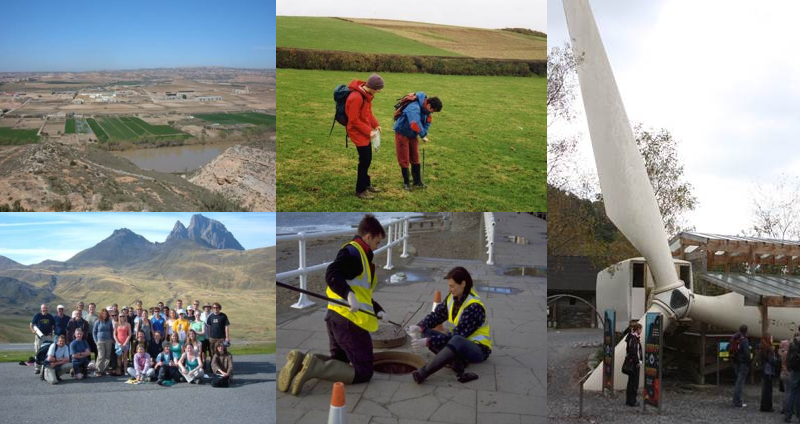 Studying environmental science in arid environments, students taking soil samples at a local site, assessing the impacts of windfarms and green energy, students enjoying fieldwork opportunities in the mountains of Spain, and studying urban drainage issues.