Research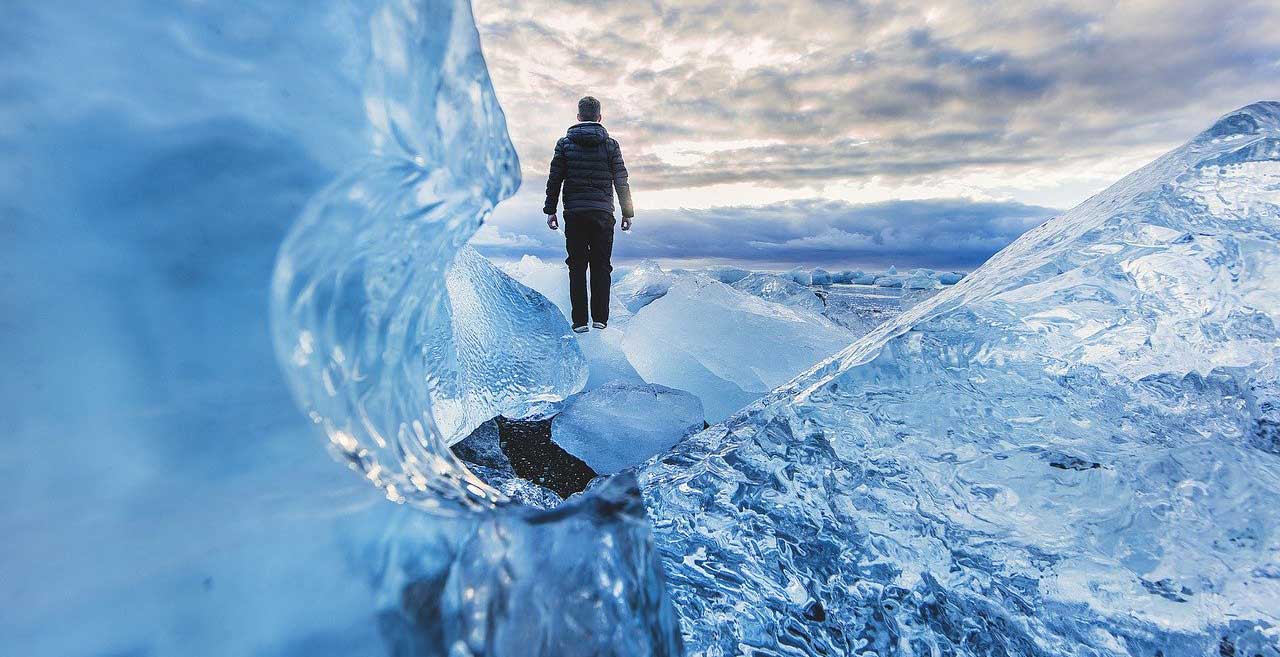 Research in the Department of Geography and Earth Sciences aims to improve understanding of the natural and social environments of planet Earth, the processes that shape them, and to address the challenges that result from societal and environmental change.
We are a transdisciplinary department, encompassing perspectives and methods from the sciences, social sciences and humanities. Our focus is primarily on the discipline of Geography and its interface with the Earth and Environmental Sciences, but we also engage with, draw from, and contribute to, cognate disciplines from Archaeology to Physics to Sociology.
You will be taught by world-leading researchers during your time in Aberystwyth. Our staff are experts across a broad range of areas of human geography, physical geography, environmental science, Earth science and sociology, working across several distinct research groups that interface with inter-institutional networks, pan-university interdisciplinary research centres, and specialist research laboratories and units. These research groups are the Centre for Glaciology; Cultural and Historical Geography; Earth Observation and Ecosystem Dynamics; Earth Surface Processes; New Political Geographies; Quaternary Environmental Change; and Interdisciplinary Centre for Environmental Microbiology and Geochemistry.
Centre for Glaciology
Since its foundation in 1994 as a formal research unit within Aberystwyth University, the Centre for Glaciology has become one of the leading British research groups concerned with the study of glaciers and their sedimentary products.
The Centre aims to identify and measure cryospheric processes and evaluate their role in past, present and future global environmental change. The emphasis on field research in process glaciology is intended to provide realistic constraints on the development of numerical models, and to underpin the interpretation of past glacial records.
Our core research themes are glacier dynamics, palaeoglaciology and applied glaciology.
Facilities include a Cryoflux system and dedicated laboratory, drilling equipment and a remote sensing/modelling facility.
Our field research covers a broad geographical spread, and we collaborate with colleagues in many countries. In recent years these have included Antarctica, Greenland, Britain, Chilean and Argentinian Patagonia, mainland Norway, Svalbard, the Swiss, Austrian and French Alps, the Nepalese Himalaya, New Zealand, the Peruvian Andes and the Yukon.
To support our research, the Centre offers a PhD programme in glaciology.
Earth Surface Processes
The Earth Surface Processes Research Group seeks to understand the processes occurring on the Earth's surface by quantifying rates of change and their impact on landforms, river channels, soils, carbon cycles, water and landscape evolution.
We welcome and encourage informal approaches to work with us, either as part of a PhD programme, in developing research proposal applications or to study on the MSc Environmental Change, Impact and Adaptation.
Quaternary Environmental Change
The Quaternary Environmental Change Research Group (QECRG) aims to elucidate environmental change and human-environment linkages over timescales extending from tens of years to hundreds of thousands of years. Proxies for climatic change are retrieved from lake-sediment records, loess, coastal and desert dunes and historical archives. The earth observation unit also focuses on characterising terrestrial environments and their recent response to natural and anthropogenic change.
The group brings together expertise in:
To enable this research, the group maintains state-of-the-art laboratories for luminescence dating (NERC-recognized), earth observation (including a Definiens Academic Centre of Excellence), palaeoecology and sediment analysis.
QECRG has eight academic staff (Geoff Duller, Henry Lamb, Nick Pearce, Helen Roberts, Sarah Davies, Richard Lucas, Peter Bunting and John Grattan), several postgraduate research students and research fellows.
Members of the group are leading research projects in records of Holocene tropical climate change in Africa and central America, southern African climates and the record of early modern humans, records of dust flux through the late Quaternary, the impact of volcanic activity on human health. Our research in earth observation and ecosystem dynamics focuses on characterising, mapping and monitoring terrestrial vegetation across a range of biomes.
To support training for research, the QECRG offers a PhD and a one-year MSc in Remote Sensing and GIS.
Earth Observation and Ecosystem Dynamics
The Earth Observation and Ecosystems Dynamics Research Group has a worldwide focus and covers a diversity of environments from tropical rainforests and mangroves to high altitude glaciers.
The Earth Observation and Ecosystems Dynamics Laboratory aims to advance the use and integration of ground, airborne and spaceborne remote sensing data for better understanding the direct and indirect impacts of anthropogenic activities and climate change on ecosystems and environments.
The computer and field-based facilities of the Unit also represent a major resource within the Department of Geography and Earth Sciences (DGES) which gives staff and both undergraduate and postgraduate students access to some of the most up-to-date computing facilities and software available for data processing. Training in remote sensing theory and also practical use of remote sensing and Geographical Information System (GIS) software is provided.
The Unit also has expertise in the use of a diverse range of remotely sensed data including airborne/spaceborne radar, multispectral, hyperspectral and Light Detection and Ranging (LiDAR) sensors with staff and students having expertise in fields including physics, computer science, biology and geography. A range of high-quality Small Unmanned Aircraft as well as a variety of other field equipment are available within the research group (Facilities with EOED).
Our projects involve working closely with various agencies, initiatives and governments across the globe including: The European Space Agency (ESA), The Japanese Aerospace Exploration Agency (JAXA), The National Aeronautics and Space Administration (NASA), Welsh Government, Geoscience Australia, Wetlands International, and Mangrove Capital Africa.
Cultural and Historical Geography
Aberystwyth is a leading centre for research in cultural and historical geography. Members of the group have undertaken extensive research in a number of areas, and we welcome enquiries from prospective research students who are interested in studying in Aberystwyth.
Members: Peter Merriman (Head), Robert Dodgshon (Emeritus), Elizabeth Gagen, Gareth Hoskins, Rhys A. Jones, Mitch Rose, Rita Singer.
Postgraduate members: Rhodri Evans, Elinor Gwynn, Silvia Hassouna, Flossie Kingsbury, Eleri Phillips, Lowri Ponsford,
Affiliated members: Jesse Heley, Rhys Dafydd Jones, Cerys Jones, Hywel Griffiths, Sarah Davies, Mark Whitehead, Michael Woods.
Key Research Themes: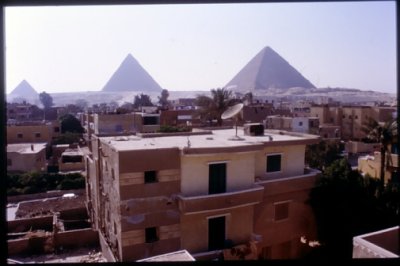 Landscape and Environment
Advancing theoretical approaches to landscape, exploring the relationship between landscape, culture and identity (Rose), mobility (Merriman), memory (Hoskins, Rose), and time (Dodgshon, Hoskins). Empirical research has been undertaken on the landscapes of the Giza plateau in Cairo (Rose), the mining landscapes of California, South Africa and Wales (Hoskins), the landscapes of driving in Britain (Merriman), the apprehension of Californian landscapes through dance by Anna and Lawrence Halprin (Merriman), urban farms in Detroit (Rose), and the rural landscapes of the Scottish highlands and islands (Dodgshon).
Extensive research has also been undertaken on the cultural and historical geographies of a diverse range of environments, often in collaboration with members of the New Political Geographies research group. This includes research on the environmental history of coal, gold and diamond mining (Hoskins, Whitehead), environmental values (Hoskins), the historical geographies of atmospheric governance (Whitehead), memories of extreme weather events in the UK (Cerys Jones, Sarah Davies), and the environmental impact and resource use of alpine communities (Dodgshon).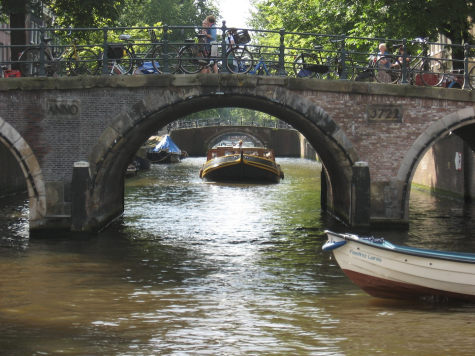 Mobility
Aberystwyth is a leading centre for research on the geographies of mobilities, undertaking research on mobile ontologies and movement-space (Merriman), migration (Hoskins, Rhys Dafydd Jones, O'Connor), and the geographies of automobility (Merriman). Research projects have focussed on the geographies of England's M1 motorway (Merriman), US immigration stations (Hoskins), and the early history of driving in Britain (Merriman).
Members of the group work closely with mobility scholars around the world, as well as playing a key role in the University's Centre for the Movement of People (CMOP).
Materiality, Memory and Heritage
Research focuses on the intersection of themes of materiality, time, memory, heritage, politics and place.
Three members of the group manage the Aberystwyth strand of a major four-year multi-partner project 'Ports Past and Present' (2019-2023), funded by the ERDF Ireland-Wales programme, which examines the history and heritage of five key Irish Sea ports and the journeys between them (Merriman, Rhys Jones, Singer).
Other projects examine industrial heritage sites and the construction of mining memories (Hoskins), theoretical approaches to temporality (Dodgshon), and the role of heritage sites in the construction of Egyptian national identity (Rose) and US national identity (Hoskins). Research has drawn upon a range of methods, from ethnographic and participative methods to archival research and interviews.
Psychology, behaviour and space
Examining how authorities have attempted to shape and govern citizens through psychological and behavioural techniques, from the early twentieth century through to the contemporary era. This includes work on the role of development psychology in reconfiguring children's bodies in the progressive era in the USA (Gagen), the role of emotional education programmes in reconfiguring citizenship and gender amongst contemporary British youth (Gagen), and research on the time-spaces of soft paternalism, neuroliberalism, mindfulness, and the adoption of behaviour techniques in contemporary Britain (Rhys Jones, Whitehead).
The cultural and historical geographies of Wales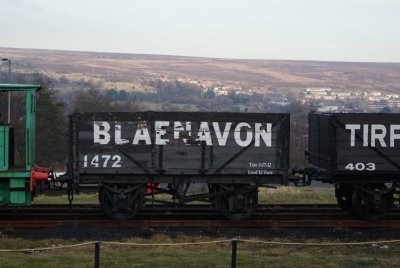 Aberystwyth is the leading centre for research on the cultural and historical geographies of Wales, with strong traditions of research on nationalism and national identity (Rhys Jones, Merriman), language politics (Rhys Jones, Merriman), mobility (Merriman), memory (Hoskins, Griffiths, Cerys Jones), religion (Rhys Dafydd Jones), youth (Rhys Jones), port histories and heritage (Merriman, Rhys Jones) and rural Wales (Rhys Dafydd Jones, Heley, Woods).
Specific projects have focused on: the cultural heritage of the Welsh ports of Holyhead, Fishguard and Pembroke Dock, and historic links with Ireland (Merriman, Rhys Jones, Singer), mining, heritage and memory in Wales (Hoskins), Aberystwyth and the reproduction of Welsh national culture and politics (Rhys Jones), the Welsh Language Society's campaign for bilingual road signs (Merriman, Rhys Jones), religion and identity in rural Wales (Rhys Dafydd Jones), historical geographies of globalisation in mid-Wales (Woods, Heley), flood memories in the Welsh colony of Patagonia (Hywel Griffiths, Stephen Tooth), the historical geographies of Urdd Gobaith Cymru (the Welsh League of Youth) (Rhys Jones, Merriman), mobility and connectivity in Wales (Merriman, Rhys Jones), cultural-historical geographies of Welsh rivers (Griffiths), and memories of extreme weather events in 19th and 20th century Wales (Sarah Davies, Cerys Jones). Some of this research has been published through the medium of Welsh as well as English.
Members of the group work closely with the New Political Geographies research group.
New Political Geographies
From 1st January 2022, the New Political Geographies Research Group will become the Society, Place and Politics Research Group
Members: Professor Michael Woods (Convenor); Dr Jesse Heley; Dr Rhys Dafydd Jones; Professor Rhys Jones; Dr Sinead O'Connor; Dr Marc Welsh; Professor Mark Whitehead.
Post-Doctoral Researchers: Flossie Kingsbury (WISERD Civil Society); Dr Siobhan Maderson (ESRC Post-Doctoral Fellow); Amy Sanders (WISERD Civil Society).
Overview:
The New Political Geographies Research Group is concerned with examining social, economic and political relations and their entanglements with place, space and territory. We work at the intersection of political, social and economic geography, and related fields of sociology, in rural and urban settings in Wales, the UK and internationally. Members of the New Political Geographies Research Group are committed to critical theory-engaged scholarship, drawing on political economy, post-structuralist and feminist theory. The Group have also developed and use innovative practices in qualitative, quantitative and participatory methods. The Group place a strong emphasis on real-world impacts, working with policymakers, civil society groups, businesses and communities.
Members of the New Political Geographies Research Group are engaged in collaborative and inter-disciplinary work with geographers, sociologists, economists, political scientists and psychologists at Aberystwyth University and at other institutions. These activities are centred around the Aberystwyth Behavioural Insights centre (ABi), the Centre for Welsh Politics and Society, the AU Rural Futures Hub, and the Wales Institute of Social and Economic Research and Data (WISERD).
Research in the New Political Geographies Research Group is focused around five key themes:
The New Political Geographies Research Group also hosts a vibrant cohort of postgraduate students and we welcome enquiries about PhD supervision on subjects within the above themes. Examples of current and recently completed PhD topics include: Spatial justice and the governing of future wellbeing in Wales (Greg Edwards); corporate-led behaviour change (Will Collier); mindfulness, decision-making and engagement in public policy-making (Rachel Lilley); the slow food movement and translocal assemblages (Emanuele Amo); health as social practice (Lauren Powell); land-grabbing in Liberia (Fidel Budy); radical political activism in Wales (Rhodri Aled Evans); faith-based international volunteering (Beth Saunders); and migration discourse and right-wing politics in rural Sweden and Wales (Ellen Hjort).
Interdisciplinary Centre for Environmental Microbiology and Geochemistry (iCEM)
ICEM's goal is to investigate the occurrence and activity of microorganisms and associated biogeochemical processes and their interactions with earth materials (waters, rocks and soils) in extreme environments (cold, hot, high pressure, high metal concentration). We utilise this understanding for geoengineering solutions to environmental, energy, health and resource issues with key stakeholders. Research themes include applied biomineralisation for carbon storage, glacier geomicrobiology and biogeochemistry, antibiotic discovery, and the bioremediation of metals and radionuclides.