Dr Anthonia Ijeoma Onyeahialam
PhD Health Geography: Newcastle University, Newcastle upon Tyne, UK; MGIS: University of Calgary, Alberta, Canada; Msc Photogrammetry and Geoinformatics: Stuttgart University of Applied Sciences, Stuttgart, Germany; Bsc Geography and Planni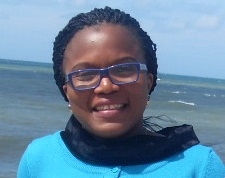 Post-Doctoral Research Associate (GIS and Geovisualisation)
Contact Details
Profile
Anthonia joined the GLOBAL RURAL project after completing her PhD at Newcastle University. Her PhD focused on the Environmental and Social cultural risks to Urban Malaria in Lagos, Nigeria. While at Newcastle University, she was a Teaching Assistant on number of modules that include Geographical Analysis, Population Geography and GIS.
Anthonia has industry and academia experience mainly in the area of international development and her primary roles have been to integrate and apply mapping technologies in a broad range of sectors that include water and sanitation, natural resources management, conservation, environmental impact assessment, electoral systems, refugee management and peace keeping.
Anthonia has lectured Photogrammetry, Remote sensing and GIS at post graduate level at the Regional Centre for Training in Aerospace Surveys (RECTAS), under the auspices of United Nations Economic Commission for Africa (UNECA). She was a Project manager for TetraTech ARD USAID projects in Liberia and has been the GIS specialist for United National Mission to Liberia (UNMIL) where she supported the mission on a diverse range of projects. She has worked as a research assistant (Remote sensing specialist) while at University of Calgary on an IUCN funded 30 year change detection of Bach Ma National Forest Reserve, Vietnam. She then proceeded to be the Remote sensing Expert for Digital Environmental Management, Saskatoon, Canada working for the Wyoming Game and Fish Department, Wyoming, USA. Apart from working for these organisations, Anthonia has independently consulted for World Bank, African Development bank, EU, USAID, DFID and CIDA funded projects in different parts of Africa.
Anthonia is the founder of Geographical Resources for Development Centre a non for profit organisation providing mapping support for development r
Additional Information
Responsibilities
Postdoctoral Research Associate (GIS and Geovisualisation) for the Global Countryside: Rural Change ad Development in Globalisation (GLOBAL-RURAL) project
Research
Geographies of Health and Well being

International Development
Quantitative Geography including spatial analysis, GIS and Remote Sensing and Modelling
Research Methods and Methodological Developments
Group Affiliation
Welsh Institute of Social and Economic Research, Data and Methods (WISERD)
Academic and Research Grants
Global Spatial Data Infrastructure (GSDI) Award
Dorothy Hodgkins Postgraduate Award (DHPA) NERC -Shell BP
Petroleum Technology Development Fund (PTDF)
International Fellowships Programme (IFP) of Ford Foundation
Deutscher Akademischer Austauschdienst (DAAD)
Research Groups
Publications
Online storymap: The Making and Remaking of the Global Sugar Countryside
Onyeahialam, A. I.
2016
Woolly Networks - From Sheep to Shop: The Wool Assemblage (A story map)
Onyeahialam, A. I.
2016
From Sheep to Shop: The Wool Assemblage
Onyeahialam, A. I.
2016
GIS as a storytelling platform: Case studies from the rural communities
Onyeahialam, A. I.
2016
A globalised gaze into Ikeji Festival: What doe the Aros stand to lose or gain ?
Onyeahialam, A. I.
2016
Wales' hidden globaleconomy: uncovering thetransnational networks of smalltown SMEs
Heley, J.
,
Woods, M.
,
Jones, L.
,
Welsh, M.
&
Onyeahialam, A. I.
2015
Globalisation and the Global Countryside: A Geovisual Narrative
Onyeahialam, A. I.
2015
Change detection of forest and habitat resources from 1973 to 2001 in Bach Ma National Park, Vietnam, using remote sensing imagery
Yen, P., Ziegler, S., Huettmann, F. &
Onyeahialam, A. I.
2005
In :

International Forestry Review.
7
,
1
,
p. 1-8
8 p.