Dr Amy Sanders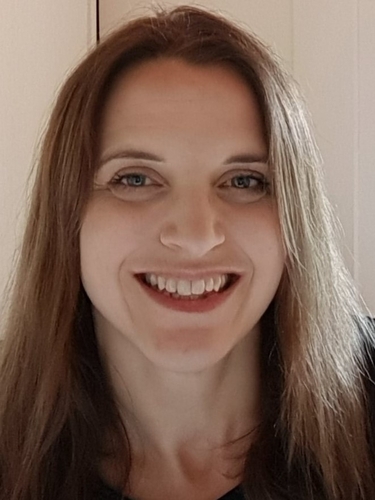 Profile
Amy Sanders was awarded a BSc. Econ. and MSc. Econ. from the University of Wales, Swansea. She undertook her Ph.D. at Cardiff University on the subject of 'Institutionalising equalities? Exploring the engagement of equalities organisations in the Welsh third sector-government partnership'. Amy was appointed as a Research Associate in DGES in 2021. She first joined Wales Institute of Social & Economic Research, Data & Methods (WISERD) as a PhD researcher in Cardiff University and she is now a Research Associate in WISERD in Aberystwyth University.
Prior to her PhD, Amy spent over 16 years working on projects that brought the third sector and public sector together. She was a director of a Welsh workers cooperative which promoted equality and citizen engagement, and she delivered participative projects for Welsh Government, local and public authorities and third sector organisations in every local authority in Wales. She has also served as a Community Development Officer in a Community House in Swansea. Prior to this, she was the Swansea Anti-Poverty Officer and coordinated Swansea Poverty Action Network.
Additional Information
Thesis: Institutionalising Equalities? Exploring the engagement of equalities organisations in the Welsh Third Sector-Government Partnership
My doctoral research was concerned with the relationship between the third sector and Welsh Government, in the context of the formal third sector-state partnership, as laid out in legislation. It focussed on this governance mechanism from the perspective of equalities organisations. I used new institutionalism to explore how the nature of this institution shaped the equalities third sector and vice versa, thereby building on feminist institutionalism and expanding it to a broader equalities perspective. I examined how descriptive representation and substantive representation were being achieved by the equalities third sector. Thus, I drew on democracy theory to consider how the third sector were given a voice in policy making. Additionally, I made use of social movements theory to explore claims-making and the action repertoires employed to influence policy, and therefore scrutinise third sector positioning on the insider-outsider continuum. I examined how the equalities organisations and their potential for intersectionality in practice were shaped by their Partnership with Welsh Government. I further explored the interplay between institutional efficacy, agency and change in these governance mechanisms.
Research
My research interests include civil society, equalities and civil society-state relations.
My current research projects form part of the WISERD Civil Society Research Centre, funded by the Economic and Social Research Council (ESRC). This research belongs to the 'Changing Perspectives on Civic Stratification and Civil Repair' programme.
1) I am concerned with political polarisation as it manifests itself within civil society organisations, and specifically exploring how the circulation of ideas, arguments and discourses within local civil society networks has contributed to the rise of populism and polarisation of politics in Britain and the United States, and what part civil society can play in addressing social and political polarisation. This work programme is led by Professor Michael Woods and Dr Rhys Dafydd Jones, and I am working closely with my colleague, Flossie Kingsbury. We are working in partnership with the University of Vermont in the USA, as well as Swansea University and Roehampton University in the UK.
2) I am also examining elites roles and systems of patronage within civil society in the context of Welsh Civil Society. I am exploring the systems of patronage within civil society and the connections between civil society, civic stratification and elite formation. This work programme is led by Dr Jesse Heley and Professor Sally Power (Cardiff University), and I am working closely with my colleague, Flossie Kingsbury. We are working in partnership with Cardiff University.
3) I will be researching the new repertoires of social mobilisation adopted by civil society in the climate movement. I am particularly interested in the nature of new technology-enabled transnational repertoires and how these contribute to the shifting dynamics of civic stratification in the age of uncertainty. This work programme is led by Professor Michael Woods and Dr Sophie Wynne-Jones (Bangor University), and I will be working closely with my colleague, Flossie Kingsbury. We will be working in partnership with Queensland University of Technology in Australia.
Research Groups
Publications
Sanders, A
2022, '
Elite or grassroots? A feminist institutionalist examination of the role equalities organisations play in delivering representation and participation in a third sector–government partnership
',
Voluntary Sector Review
, vol. 13, no. 1, pp. 53-76.
10.1332/204080521X16417601413112
Sanders, A
2021,
'From the moment those two joined the committee it's been grunge bands, sumo wrestlers and souffle competitions': What Ambridge's civil society says about UK politics in 2019
. in C Courage & N Headlam (eds),
Flapjacks and Feudalism: Class Politics in the Archers.
Emerald Group Publishing, Bingley, pp. 295-320.
More publications on the Research Portal