Dr Jesse Heley
BA, MA and PhD from DGES.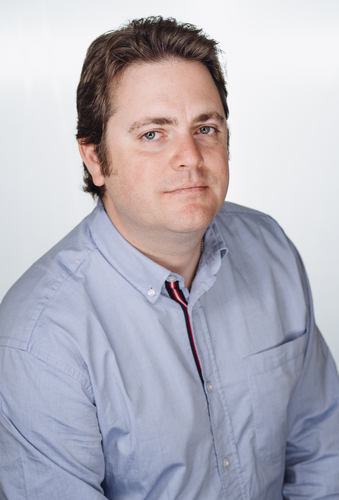 Senior Lecturer
Department Director of Employability and Enterprise
Contact Details
Profile
Jesse Heley was awarded a BA and MA from the University of Wales, Aberystwyth. Having completed his Ph.D. at the same institution on the subject of 'Rurality, Class, Aspiration and the Emergence of a New Squirearchy', Jesse was appointed as a Research Associate in DGES in 2009. He took up a Lectureship in Human Geography in the same department in April 2012.
Jesse is Research Associate of the Wales Institute of Social & Economic Research, Data & Methods (WISERD). He is the Director of Employability & Enterprise for the Institute of Geography, History, Politics and Psychology.
Teaching
Module Coordinator
Tutor
Lecturer
Research
Jesse's research is situated within the broad fields of political geography, economic geography & spatial planning, being particularly concerned with rural restructuring & shifting class dynamics in the British countryside. Currently, Jesse's research addresses; the nature & impact of globalization in rural localities; the role of older volunteers in shaping & maintaining rural services & development; & ethnography & the ethical implications of undertaking 'native', 'local' & 'insider' research.'The Global Countryside: Rural Change & Development in Globalization' (GLOBAL-RURAL), Co-investigator with Professor Michael Woods (Principal Investigator). This is a five-year research project (Feb 2014 - Jan 2019) funded by the European Research Council.
'Ageing, Serious Leisure & the Contribution of the Grey Economy' Principal Investigator, with Dr Laura Jones, Dr Sophie Yarker & Professor Paul Milbourne). Part of the ESRC-funded 'WISERD Civil Society Research Centre', this work package is exploring the value that the non-working/ retired over 60s group attach to & extract from 'serious leisure' pursuits, the interaction between serious leisure & social class, & the value of serious leisure pursuits as part of the social & economic fabric of local & regional economies.
Current PhD Students
Márton Lendvay Will Andrews Greg Thomas Beth Saunders Fidel Budy
Research Groups
Publications
Unravelling the Global Wool Assemblage: researching place and production networks in the global countryside
Jones, L.
,
Heley, J.
&
Woods, M.
,
2019
,
In :

Sociologia Ruralis.
59
,
1
,
p. 137-158
The ROBUST Conceptual Framework: A Guide for Practitioners (ROBUST Deliverable 1.5)
Woods, M.
,
Heley, J.
&
Goodwin-Hawkins, B.
,
2018
,
23 p.
Assessing the Impacts of Changing Public Service Provision on Geographical Accessibility: an examination of public library provision in Pembrokeshire, South Wales
Higgs, G., Jones, S., Langford, M. &
Heley, J.
,
2017
,
In :

Environment and Planning C: Government and Policy.
36
,
3
,
p. 548-568
21 p.
Regions rock: Heavy Metal and the role of music in the construction of regional identity for the British Midlands
Heley, J.
&
Welsh, M.
,
2017
,
Reanimating Regions: Culture, Politics, Performance.
Riding, J. & Jones, M. (eds.).
Taylor & Francis
,
p. 26-45
20 p.
(Regions and Cities).
Researching the Everyday Global Countryside
Heley, J.
, Kavokapic-Skoko, B., Vallejos, R. & Webster, N.,
2016
.
More publications on the Research Portal