Dr Jesse Heley
BA, MA and PhD from DGES.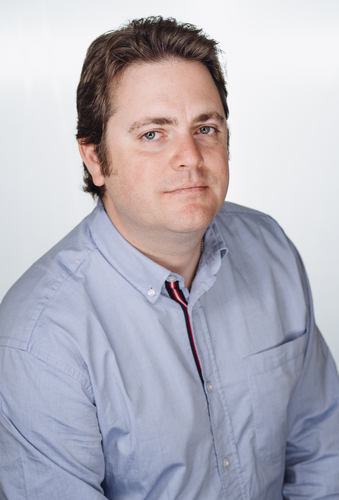 Profile
Jesse Heley was awarded a BA and MA from the University of Wales, Aberystwyth. Having completed his Ph.D. at the same institution on the subject of 'Rurality, Class, Aspiration and the Emergence of a New Squirearchy', Jesse was appointed as a Research Associate in DGES in 2009. He took up a Lectureship in Human Geography in the same department in April 2012.
Jesse is Research Associate of the Wales Institute of Social & Economic Research, Data & Methods (WISERD). He is the Director of Employability & Enterprise for the Institute of Geography, History, Politics and Psychology.
Teaching
Module Coordinator
Lecturer
Coordinator
Tutor
Additional Lecturer
Research
Jesse's research is situated within the broad fields of political geography, economic geography & spatial planning, being particularly concerned with rural restructuring & shifting class dynamics in the British countryside. Currently, Jesse's research addresses; the nature & impact of globalization in rural localities; the role of older volunteers in shaping & maintaining rural services & development; & ethnography & the ethical implications of undertaking 'native', 'local' & 'insider' research.'The Global Countryside: Rural Change & Development in Globalization' (GLOBAL-RURAL), Co-investigator with Professor Michael Woods (Principal Investigator). This is a five-year research project (Feb 2014 - Jan 2019) funded by the European Research Council.
'Ageing, Serious Leisure & the Contribution of the Grey Economy' Principal Investigator, with Dr Laura Jones, Dr Sophie Yarker & Professor Paul Milbourne). Part of the ESRC-funded 'WISERD Civil Society Research Centre', this work package is exploring the value that the non-working/ retired over 60s group attach to & extract from 'serious leisure' pursuits, the interaction between serious leisure & social class, & the value of serious leisure pursuits as part of the social & economic fabric of local & regional economies.
Current PhD Students
Márton Lendvay Will Andrews Greg Thomas Beth Saunders Fidel Budy
Research Groups
Publications
Jones, RD
, Gawlewicz, A
, Heley, J
& Neal , S 2019, '
LA CAMPAGNA INGLESE NON È UN QUADRO DI CONSTABLE
'
Revista Italiana Di Geopolitica
.
Heley, J
, Welsh, M
& Saville, S
2019, '
The fanta-sy of global products: fizzy-drinks, differentiated ubiquity and the placing of globalization
'
Globalizations
.
Heley, J
, Goodwin-Hawkins, B
, Woods, M
& Welsh, M
2019, '
The 'problem' of Mid Wales and rethinking rural-urban relations in wales after BREXIT
' WISERD Annual Conference 2019, United Kingdom of Great Britain and Northern Ireland,
03 Jul 2019
-
04 Jul 2019
, .
Jones, L
, Heley, J
& Woods, M
2019, '
Unravelling the Global Wool Assemblage: researching place and production networks in the global countryside
'
Sociologia Ruralis
, vol. 59, no. 1, pp. 137-158.
https://doi.org/10.1111/soru.12220
More publications on the Research Portal