Dr Jemma Bezant PhD, MCIfA, FHEA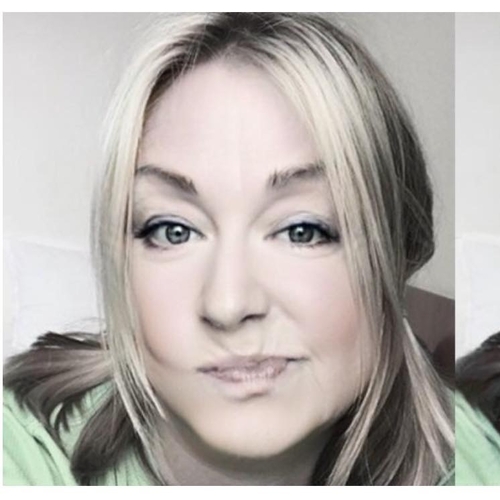 Lifelong Learning Online Tutor
Contact Details
Profile
Dr Bezant PhD, MCIfA, FHEA, FRSA is a landscape archaeologist with over 20 years' experience in academia, third sector, and commercial practice in the UK and Europe. After gaining her AHRC-funded PhD in landscape reconstruction in 2007 (Univ. of Wales, Bezant 2009) she was funded by the Board of Celtic Studies to map the Welsh great upland estates working on archival material from the Crosswood collection in the National Library Wales (Bezant 2013a).
She has been a co-Director of the Strata Florida Abbey Research project since 2004 and most recently directed the 2019 field season for the Strata Florida Trust and the Princes Foundation, working closely with military and mental health charities.
As a senior lecturer, Jemma taught both archaeology and history, supervising doctoral students in: late Saxon castles, Cistercian landscapes, 18th century tourism, 16th century farming communities, the Hafod estate of Thomas Johnes, Iberian estate management, and building conservation and policy.
More recently, Jemma has worked as a GIS developer and trainer for Ordnance Survey, international researcher teams, SMEs in south Wales, and for a UK environmental non-profit. Dr Bezant's field expertise led her to supervise archaeological and environmental projects in Estonia, Germany, Australia, Greece, Spain, Bulgaria, Finland and Cyprus.
As lead archaeological surveyor for the AHRC-funded Sacred Landscapes Project, Dr Bezant is currently working across teams to develop an innovative project spatial database using historic and data to form comparators between Welsh and English monastic landscapes.
Important themes in Dr Bezant's research are where modern land-use intersects with heritage and landscape management. Returning to study sustainability in 2016 allowed her to explore how agricultural communities can be best placed to sustainably meet both climate and policy/subsidy changes in a post-Brexit Wales. Jemma is a contributor to the NERC/UKRI Landscape Decisions programme and has most recently co-authored a Zero Carbon policy paper for DEFRA.
Teaching
For the History, Genealogy and Archaeology Certificate in Higher Education in Genealogical Studies:
XS21410 Land Use History and Recording
XE13610 Architectural History: The Archaeology of Our Built Environment
For the Diploma of Higher Education: Field and Conservation Ecology
XS12510 Field Survey Techniques
Research
Recent Publications
Cole, B., Saratsi E., Earnshaw, K., Willcock, S., Gardner, E., Bradley, A., Fremantle, C., Bezant, J., Finan, J., Ziv, G., Balzter, H. (Under review) 'Landscape Decisions to Meet Net Zero Carbon: Pathways that consider ethics, socio-ecological diversity, and landscape functions'. Landscape Decisions policy report for DEFRA
Bezant, J. (in prep), 'Cadwallon ap Madog's grant to Cistercian Abbeycwmhir', AHRC Sacred Landscapes project and Abbey Cwmhir Heritage Trust.
Martins, A., Almeida, A., Castro, F., Bezant, J., Dominguez-Delmas, M., Nayling, N., and Gronendijik, P., 2020 "Reconstructing Trees from Ship Timber Assemblages Using 3D Modelling Technologies: Evidence from Belinho 1 in Northern Portugal, "Proceedings of IKUWA 6, Fremantle, Australia, 2016
Austin, D. & Bezant, J. 2019 The Ceredigion Landscape, 12th to 16th Centuries. Ceredigion County History, Volume II. Cardiff: University of Wales Press
Bezant, J. 2019 'Strata Florida Archaeology Field School 2019. Archaeological Excavation: An Interim Assessment', unpublished client report for The Strata Florida Trust and The Princes Foundation.
Bezant, J. 2019 'Archaeological excavation as mitigation for planned development at Y Beudy, Mynachlog Fawr, Strata Florida Abbey, Ceredigion SN274644 265656', unpublished client report for The Strata Florida Trust and The Princes Foundation.
Bezant, J and Grant, K 2016 The post-medieval rural landscape, Post-Medieval Archaeology, 50:1
Bezant, J. 2017 'A Research Framework for the Archaeology of Wales Refresh Review 2016 Early Post Medieval Wales (1539-1750)', unpublished report for the Research Framework for the Archaeology of Wales National Working Group.
Bezant, J 2014 'Flood myths reveal our changing coastline and climate', The Conversation (online academic blog) http://theconversation.com/flood-myths-reveal-our-changing-coastline-and-climate-25056
Bezant, J. 2014a The Hospitaller Estate at Ystrad Meurig, Journal of Welsh Religious History.
Bezant, J. 2014b Revising the monastic 'grange': Problems at the edge of the Cistercian world, Journal of Medieval Monastic Studies
Bezant, J. 2013a The medieval grants to Strata Florida Abbey: mapping the agency of lordship, in Burton, J & Stober, K. (eds) Monastic Wales, New Approaches, Cardiff: University of Wales Press, 73-88
Bezant, J. 2013b Travel and Communication, in Burton, J & Stober, K. (eds) Monastic Wales, New Approaches, Cardiff: University of Wales Press, 133-146
Bezant, J. 2009 Medieval Welsh Settlement and Territory: Archaeological Evidence from a Teifi Valley Landscape. British Archaeological Monographs British Series 487
Responsibilities
Lifelong Learning Online Tutor