Dr Andy Mitchell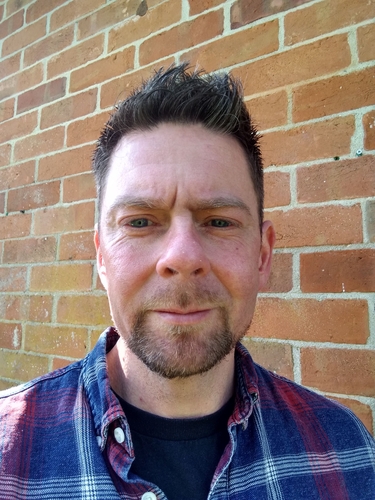 Reader in Microbial Geochemistry
Contact Details
Profile
Andy Mitchell has come from Montana State University where he was an Assistant Research Professor in the Faculty of Chemical and Biological Engineering. Andy's interests are in the importance of microbes in regulating many common chemical reactions at the Earth's surface and in the deep subsurface, specifically through the interaction with mineral surfaces. He is particularly interested in how such processes allow microorganisms to survive in cold and icy environments and potentially on other planets. Andy also undertakes applied research into manipulating these biogeochemical processes for environmental engineering purposes, including metal and radionuclide pacification and geologic carbon capture and storage. Prior to this, Andy was a EU Marie Curie Fellow at the NanoGeoScience Centre, University of Copenhagen, a Postdoctoral Fellow in the Department of Microbiology, Montana State University, and a Postdoctoral Fellow in the Department of Geology, University of Toronto. Andy has travelled and worked all over the world, and is particularly drawn to mountainous areas and mountain sports.
Teaching
Module Coordinator
Lecturer
Tutor
Hydrochemistry and biogeochemistry

Environmental Engineering
Mineralogy
Postgraduate students
Very interested to hear from any students with interests in microbe-mineral interactions, mineral formation and stability, metal and radionuclide pacification, carbon capture and storage, glacial biogeochemistry and microbiology. Possible sources of funding available.
Research
Lab and field based research into
Biogeochemical weathering and mineral formation

Microbe-metal-sediment interaction, transport and deposition
Environmental and hydrological biogeochemistry in glacierised and snow covered environments
Environmental engineering - Bioremediation in surface and groundwater; Subsurface geologic carbon sequestration, enhanced oil recovery
Recent Grants and funding:
EU Innovative Training Networks (ITN). 2015-2020. 'MicroArctic'. No. 675546. £3.8M. Co-Investigator.
Sêr Cymru National Research Network award for Low Carbon, Energy and the Environment 2014-2019. 'Geo-Carb-Cymru' The potential of low carbon subsurface energy in Wales. Principal investigator. Partners Cardiff University, British Geological Survey, The 'Big Pit' National Coal Museum of Wales. (£771,000).
HEFCW research capital investment 2013-14. Ex2EL Extreme Experimental Environments Laboratory. Managers / Principal investigators Dr Andrew Mitchell and Dr Arwyn Edwards (£350,000).
EU Maire Curie Reintegration Grant. CO2 TRAP. Proposal No: 277005. PI. (€45,000).
NSF (2009) GBASE - (GeoMicrobiology of Antarctic Subglacial Environments). Date Submitted: June 2008. Co-Principal investigator with John Priscu. Montana State University, and Slawek Tulaczyk (UC Santa Cruz). Proposal No: 0838933. ($1,121,000).
US Department of Energy, Office of Science (2009). Microbial Activity and Precipitation at Solution-Solution Mixing Zones in Porous Media. Date Submitted: April 2008. Co-Principal investigator with Frederick S. Colwell (Oregon State University), George Redden (INL), and Robin Gerlach (Montana State University). Submitted to DE-PS02-08ER08-09. ($1,348,7800)
Research Groups
Publications