Dr Siobhan Maderson BSc Social Anthropology, London School of Economics; MSc Food and Water Security, Aberystywth University; PhD Human Geography, Aberystwyth University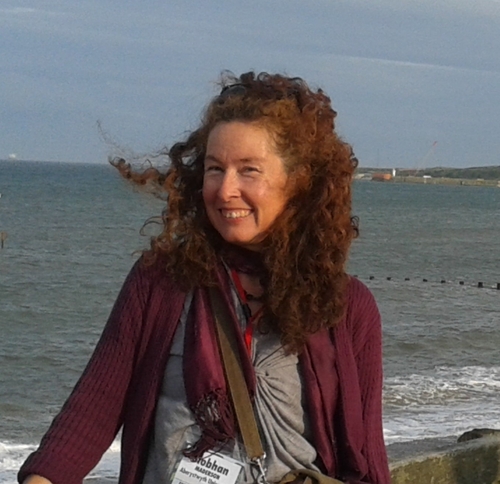 Specialist Study Skills Teacher
Specialist Mentor
Contact Details
Profile
Siobhan studied at Aberystwyth University from 2013-14, gaining a 1st class MSc in Food and Water Security, which combined courses in Geography, International Politics and IBERS. She then carried out an ESRC-funded PhD at Aberystywth University from 2015-2019, studying the traditional environmental knowledge of long-term beekeepers. Her interests span social and life sciences, and applying transdisciplinary research to current environmental challenges such as pollinator decline. She was a lecturer at the Centre for Alternative Technology's Graduate School of the Environment, teaching on their Sustainable Food and Natural Resources programme. She is currently an ESRC Post Doctoral Fellow, based at Aberystwyth University's Department of Geography and Earth Sciences.
Research
My research focuses on Traditional Environmental Knowledge and its applications to contemporary environmental challenges. I use social science research methods to complement life science research on pollinator decline and other challenges to food security, biodiversity and environmental stability. I am interested in science communication, and utilising diverse forms of knowledge and expertise to improve environmental management.
Publications
Donkersley, P, Elsner-Adams, E & Maderson, S 2020, '
A One-Health Model for Reversing Honeybee (Apis mellifera L.) Decline
',
Veterinary Sciences
, vol. 7, no. 3, 119.
10.3390/vetsci7030119
Maderson, S
& Wynne-Jones, S
2016, '
Beekeepers' knowledges and participation in pollinator conservation policy
',
Journal of Rural Studies
, vol. 45, pp. 88-98.
10.1016/j.jrurstud.2016.02.015