Dr Bill Perkins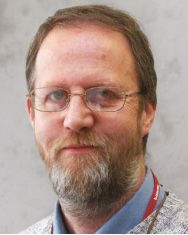 Reader
Department Director of International
Contact Details
Teaching
Research
Current PhD Students
KESS Studentship starting 1.10.11
Group Affiliation
Research Interests
Analytical and environmental geochemistry, isotope geochemistry, biogeochemistry of mine drainage, metal mine remediation, metal mine drainage and bioabsorption, HR-ICP-MS.
Other Projects
Publications
Attenuation of light in different rock types and implications for rock surface luminescence dating
Ou, X. J.
,
Roberts, H. M.
,
Duller, G. A. T.
,
Gunn, M. D.
&
Perkins, W. T.
2018
In :

Radiation Measurements.
Establishment of background water quality conditions in the Great Zab River catchment: influence of geogenic and anthropogenic controls on developing a baseline for water assessment and resource management
Ismaiel, I. A.,
Bird, G.
, McDonald, M. A.,
Perkins, W.
& Jones, T.
2017
(Accepted/In press)
In :

Environmental Earth Sciences.
50
, 77
Optimisation of slow-pyrolysis process conditions to maximise char yield and heavy metal adsorption of biochar produced from different feedstocks
Hodgson, E.
,
James, A.
,
Rao Ravella, S.
,
Thomas Jones, S.
,
Perkins, W.
&
Gallagher, J.
2016
In :

Bioresource Technology.
214
,
p. 574-581
Geochemical assessment of mine waste cover performance post reclamation at Parc mine, North Wales
Davies, A. A.,
Perkins, W.
& Bowell, R. J.
2016
In :

Geochemistry: Exploration, Environment, Analysis.
16
,
2
, 320
Field-scale study of the influence of differing remediation strategies on trace metal geochemistry in metal mine tailings from the Irish Midlands
Perkins, W. T.
,
Bird, G.
, Jacobs, S. R. & Devoy, C.
2016
In :

Environmental Science and Pollution Research.
23
,
6
,
p. 5592-5608
More publications on the Research Portal