Visitor Parking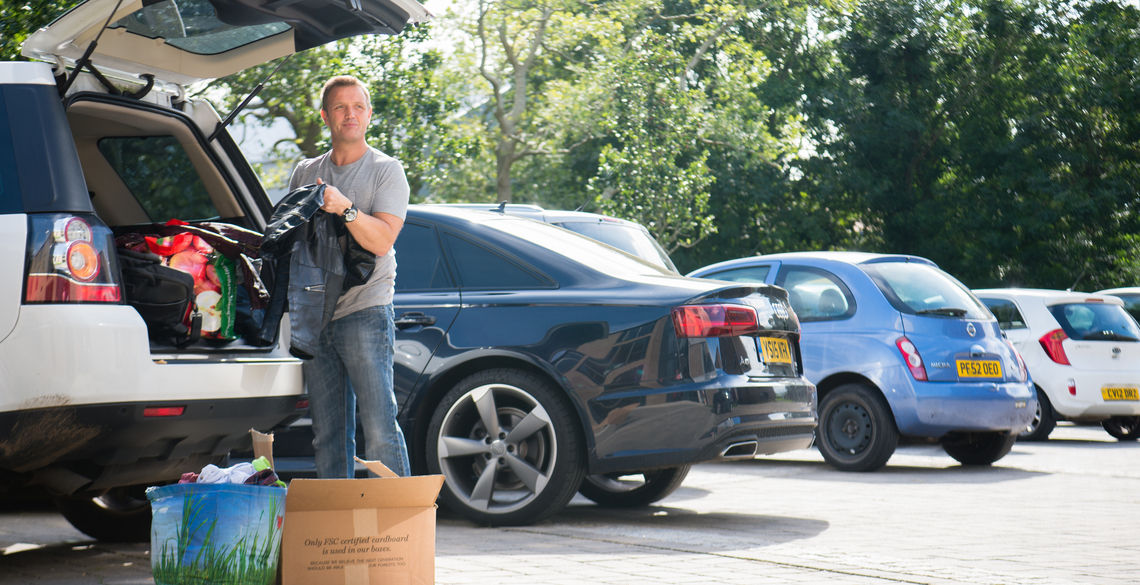 There are approximatley 200 University-owend or controlled car parking spaces in Aberystwyth. All vehicles that park in these areas must display a valid parking permt or a vaild pay and display parking ticket.
Parking permits
Visitors are allowed to park in the Pay & Display car park at the Arts Centre, ensuring the correct fee is paid and a valid ticket is displayed.
Sports Centre users are allowed to park in the dedicated Sports Centre car park with a parking limit of 3 hours, no return in 2 hours.
The following groups are also exempt from purchasing a parking permit:
Vacation visitors - a bespoke permit will be issued by Conference Office staff.
Conference Delegates (MedRus suite only) - issued by the Conference Office staff.
Conference Delegates (elsewhere within the University) - delegates attending pre-arranged conferences, seminars or other special events should liaise with security staff well in advance. Special parking arrangements can then be considered and agreed in order to ensure that the resultant impact on the University's normal routine activity is mitigated.
Occasional visitors to departments - security staff can issue a visitors day parking permit at no cost when advised by the relevant department in advance.
Contractors and other externally engaged employees - Estates, Facilities and Residences staff can issue a contractors temporary permit, available from Cwrt Mawr Amenity Block.
If you believe you fit within one of the categories specified above, please contact the department/organiser you are visiting to confirm if you will be issued with this permit.
Parking cost
For updated parking costs, please see relevant signage at the Arts Centre Pay & Display Carpark.
Parking charges are approved by the Resources and Performance Committee of the University and are revised each year.
NB: The Sports Centre (cage) carpark is 3 hours maximum for sports centre users, no return within 1 hour.
Parking without a Permit or Pay & Display ticket
In the first instance, any vehicle contravening the University's parking regulations, will be issued with a warning notice. In the case of a second contravention, a Parking Charge Notice will be issued and attached to the windscreen. The charge is £80 but if the debt is paid promptly (within 14 days) a 50% discount will be applied. More information can be found on the Parking Regulations webpage.