Breeding new peas and beans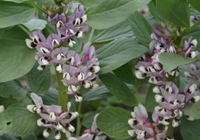 Winter beans in full flower.
Aberystwyth University IBERS has formed a new technical alliance with Wherry & Sons Ltd, the UK based specialist producers of pulses for food use around the world.

This closely follows the announcement of the new Aberystwyth Innovation and Diffusion Campus at Gogerddan, where new infrastructure and facilities will be developed to attract companies and researchers interested in creating commercially viable new products, based on modern approaches to plant breeding.

Professor Wayne Powell Director of IBERS said; "This technical alliance with Wherry & Sons Ltd is a great example of how UK science and business can play a vital role in addressing long term global food challenges, and also access dynamic new agriculture markets in the developing world.

We look forward to a successful long term partnership in developing the pulse breeding programme and the opportunity it provides us to apply our expertise and to exploit the underpinning genetics and genomics technologies we use here at IBERS."

Demand for protein is projected to increase worldwide and pulses - peas and beans, can play a significant part in addressing that growing requirement.

Dr Athole Marshall, Head of Public Good Plant Breeding at IBERS said; "The award winning public good plant breeding team at IBERS has many years of experience and as well as addressing the need to grow more protein for the UK and European markets, IBERS is also focused on developing relationships in other countries. The team is really excited that this new technical alliance provides a new opportunity to further develop partnerships in Africa, Asia and China."

Dan Wherry, Chairman and Managing Director of Wherry & Sons Ltd said; "We are obviously delighted with this alliance and to be working in partnership with Aberystwyth University IBERS on the development and enhancement of pulses. The demand for protein is set to increase significantly and this represents both a challenge and opportunity to supply protein from indigenous UK grown crops.

"This demands that we harness and employ new breeding technologies and embracing the skills, competencies and resources at IBERS provides our company with that opportunity.

"The UK is a major exporter of pulses, and genetic improvement in terms of field performance and quality will be essential if we are to maintain this role in an increasingly competitive market."

Wherry & Sons LTD
Founded in 1806, Wherry & Sons Ltd is a private company specialising in the international trading of beans and peas and operates the largest global winter bean programme.  Varieties of winter beans from the programme account for the majority of the current UK area grown and the production is much sought after throughout the North African faba bean market.

The company is one of the leading producers of dried marrowfat peas in the UK, exporting to many countries around the world, specialising in the snack food market in Asia.  

Wherry & Sons Ltd has instigated a progressive approach to the breeding programme during the last 2 years and is extensively involved as industry lead partner in several co-funded Technology strategy board R&D projects.

New breeding technologies such as marker assisted selection techniques have been extensively used in cereal and oilseed breeding programmes, further extension of the programme will allow for fast tracking the gained knowledge to advance genetic improvements in beans and peas.