Library & computing facilities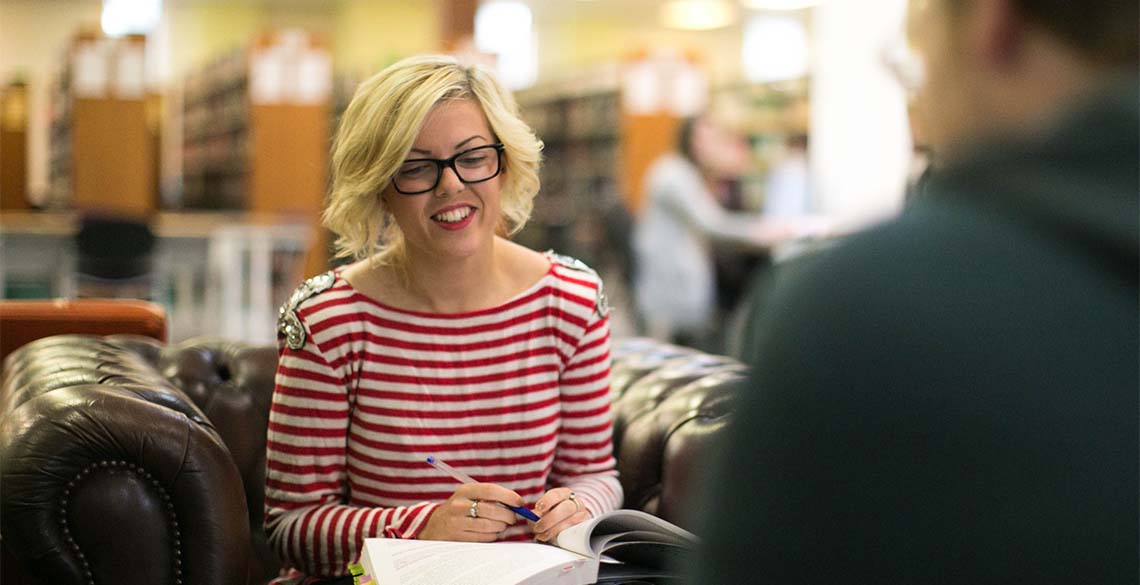 Law and Criminology Library and Computing Facilities
As would be expected of a Department with a long history, we have a mature and well established Law Library, which provides a substantial and varied range of books, journals and law reports as well as the latest online legal resources.
‌The Law and Criminology library materials are held in the Hugh Owen Library, situated adjacent to the Department of Law and Criminology on the Penglais campus, Aberystwyth but you will have access to the library collections and library electronic resources of Aberystwyth University.
The University libraries hold over 845,000 printed volumes, of which around 42,000 are law and criminology related. As a registered user you will have access to a vast range of online resources, including the full text of scholarly research covering all subjects contained in over 40,000 electronic journals to discipline-specific databases, such as the specialist legal databases, Lexis and Westlaw, both of which are used commercially within legal professions throughout the world and Heinonline, an online archive of legal journals.
The Hugh Owen Library has large collections of British legal materials and significant holdings in international law as well as the European Documentation Centre. It has ICT and library enquiry desks offering staff and students advice on both library and ICT matters as well as a specialist Law Librarian who works closely with staff and students.
Facilities in the Hugh Owen Library include around 200 study spaces, bookable group and individual study rooms, computers and wireless capability throughout.
The University's information resources are complemented by the National Library of Wales, which is based in Aberystwyth and is one of only six copyright libraries in the UK.
Further information on our legal resources is also available.
The National Library of Wales
Aberystwyth is particularly fortunate in that it is the home of the National Library of Wales, which is situated next to the main University campus. This is a copyright Library and as such receives a copy of every book published in the United Kingdom. The National Library also has a very large collection of other publications which supplement those of the Law Library, making this one of the best provincial collections of law books in the United Kingdom.
The facilities of the National Library of Wales are available to all students and it provides an invaluable resource for completing research projects.
Computing Facilities
Every student can use our computing facilities, located in public workstation rooms on campus, libraries and in Halls of Residence, which provide email facilities and internet access, as well as the use of a wide range of other software programs.
These public workstations are located in 26 different areas, 13 of which are always available for individual academic work, and of the remaining, 3 areas are reserved for students with accessibility requirements. The number of workstations in each area varies from 10 to 101 and many areas, especially those in Halls of Residence, are available for access 24 hours a day, 7 days a week. Wireless access is available from large parts of the Aberystwyth University campus, including all academic buildings and the Students Union. For further information please visit Information Services.