Coleg Cymraeg Cenedlaethol honours Ned Thomas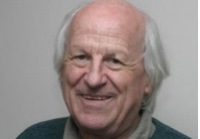 Ned Thomas
Ned Thomas, a former lecturer in the Department of English and former director of the Mercator Institute for the Media, Languages and Culture at Aberystwyth University will be honoured by the Coleg Cymraeg Cenedlaethol on Wednesday 2 March 2016.
Thomas is one of three who will be presented with an Honorary Fellowship from the Coleg Cymraeg Cenedlaethol at its Annual Congregration which is held at the Temple of Peace in Cardiff. Also honoured will be Geraint Talfan Davies and Rhian Huws Williams.
Coleg Cymraeg Cenedlaethol Honorary Fellowships are awarded in recognition of outstanding contributions to Welsh-medium university education and the work of the Coleg generally.
Ned Thomas is a prominent figure in the intellectual life of contemporary Wales.
He has served as Director of the University of Wales Press, as a journalist and lecturer at the Universities of Moscow, Salamanca and Aberystwyth, as well as being a very influential campaigner for the Welsh language.
During his time at Aberystwyth University's Department of English, he lectured through the medium of Welsh on post-colonial literature and published studies on the work of Derek Walcott, George Orwell and Waldo Williams.
He established Planet: The Welsh Internationalist and published many articles in the fields of literature, politics and language.
He chaired the Wales and UK committees of the European Bureau on Lesser Used Languages and is internationally recognised in the field of minority languages in particular.
He was Director of the Mercator Institute for the Media, Languages and Culture at Aberystwyth University between 1988 and 1998 and is now its president, and continues to make a significant contribution to the projects that are based there, including the Wales Literature Exchange and Literature Across Frontiers.
Recently, he led one of the Coleg Cymraeg Cenedlaethol's projects – the Welsh Translations Fund, and is working on the Detholion project under the Coleg's auspices to translate key works into Welsh.
His autobiographical volume Bydoedd (2010) was awarded Welsh Book of the Year in 2011, and his volume The Welsh Extremist – A Culture in Crisis, has proved to be hugely influential on Welsh life.
Ned Thomas is a member of the Learned Society of Wales and speaks many languages including Russian, German, French, Italian and Spanish.
AU7416