Aberystwyth glaciologist awarded prestigious Fellowship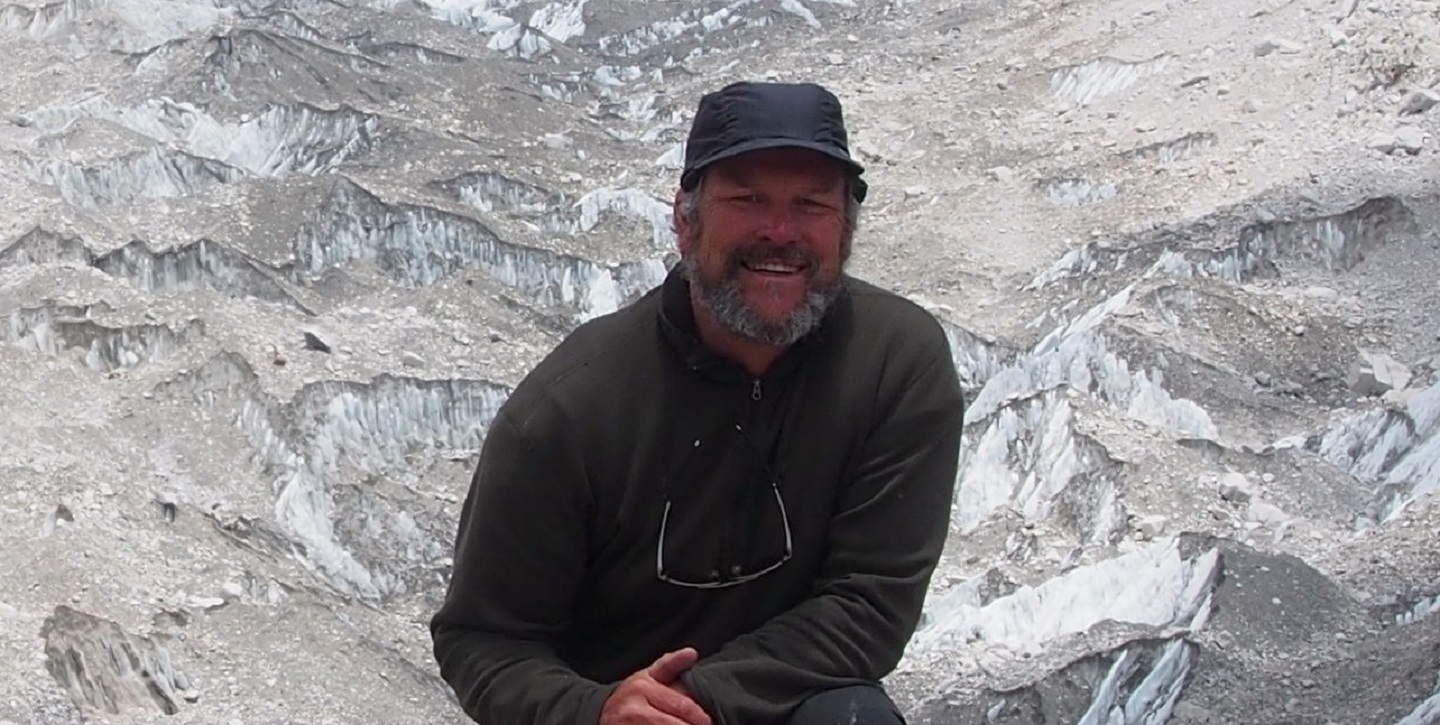 Professor Bryn Hubbard has been awarded the prestigious William Evans Fellowship by the University of Otago in Dunedin, New Zealand
A Polar Medal holder at Aberystwyth University has been awarded the prestigious William Evans Fellowship by the University of Otago in Dunedin, New Zealand.
Professor Bryn Hubbard, Director of the Centre of Glaciology in Aberystwyth's Department of Geography and Earth Sciences, will travel to Dunedin in March 2020.
During his six week tenure at the University of Otago, Professor Hubbard will work with New Zealand colleagues on recently-collected data sets relating to the three-dimensional structure and temperature field of Antarctic glaciers and ice shelves.
Professor Hubbard will also chair a workshop session on the three-dimensional structure of ice masses and give a series of academic and public lectures on his recent research on Himalayan glaciers, Antarctica's Ice Shelves, and the existence and behaviour of valley glaciers on Mars.
Professor Hubbard said: "I am thrilled to have been awarded this Fellowship and the opportunity to work with distinguished colleagues based at the University of Otago. The Fellowship will enable us to combine our expertise and data sets to make internationally important advances in our understanding of the interior of Antarctic ice masses."
William Evans Fellowship
The William Evans Fellowship was established in 1946 for the promotion of encouragement and learning.
Awarding of the Fellowships are made by invitation from the University on the recommendation of the William Evans Selection Committee to individuals of "academic distinction who have a strong record in research and/or teaching and/or professional practice".
Professor Hubbard
Professor Bryn Hubbard was awarded the Polar Medal in January 2016 for his work as a "Polar scholar in glaciology, glacial geology and the structure and motion of ice masses".
To date, he has carried out glaciological fieldwork for 31 consecutive years including six research trips to Antarctica.
In 2017 and 2018 he led a pioneering research operation to drill deep into the heart of the world's highest glacier, Khumbu Glacier, flowing off the flank of Mount Everest.
Professor Hubbard has also led field teams to study glacier processes in the Peruvian Andes, Greenland, Svalbard, the Canadian Arctic and the European Alps.