Images and Plans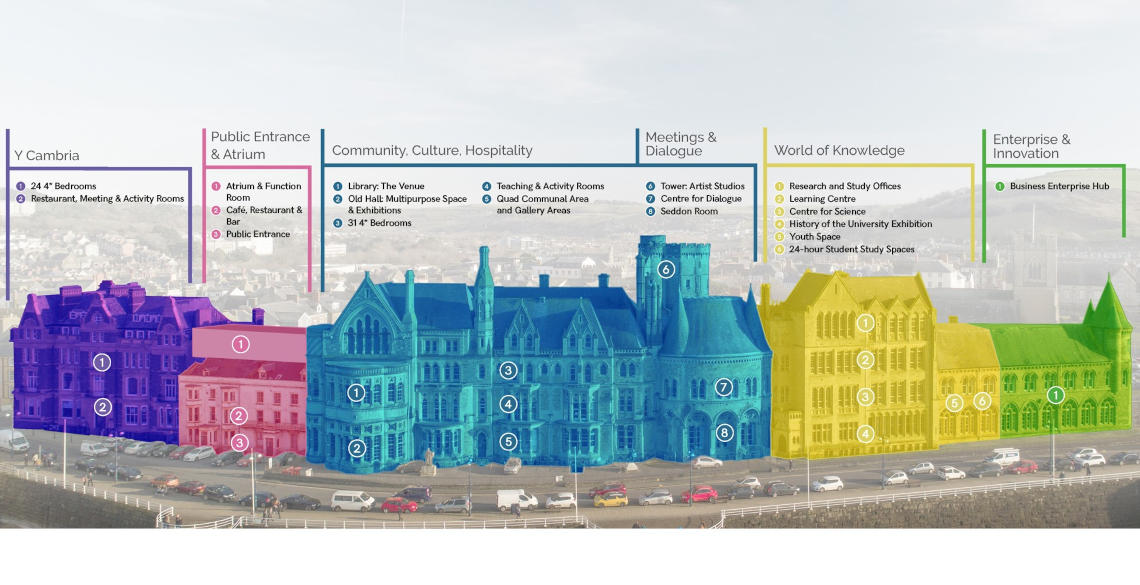 Our sustainable and ambitious plans will revive and transform the Old College - a glorious, yet underused building, into a beacon of opportunity for the University, its students, staff, visitors, the local community, and the whole of Wales.
With thanks to AMP Digital, the interiors of these remarkable historical buildings were captured as 3D scans before work began on this transformational project.
Click on the links to view these vast 3D spaces in the Old College (South and North) and Y Cambria.
The images below offer a preview of the plans for the Old College.
For further details, see our Old College Look Book.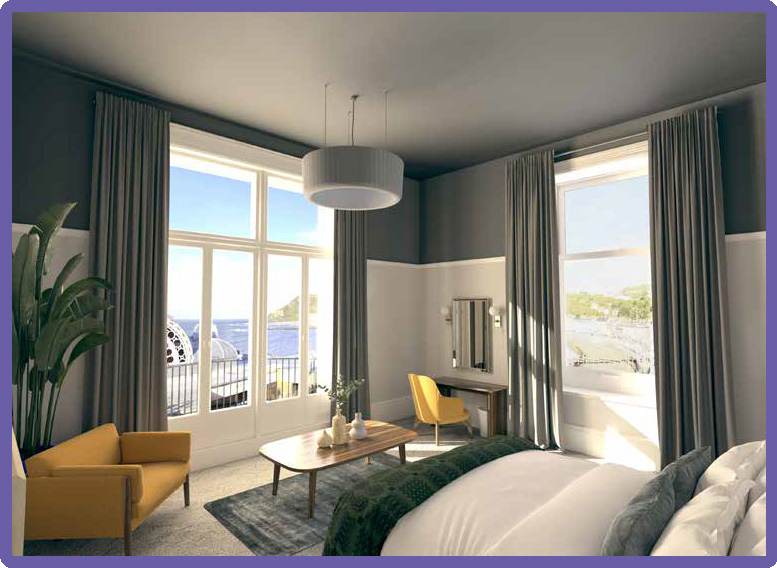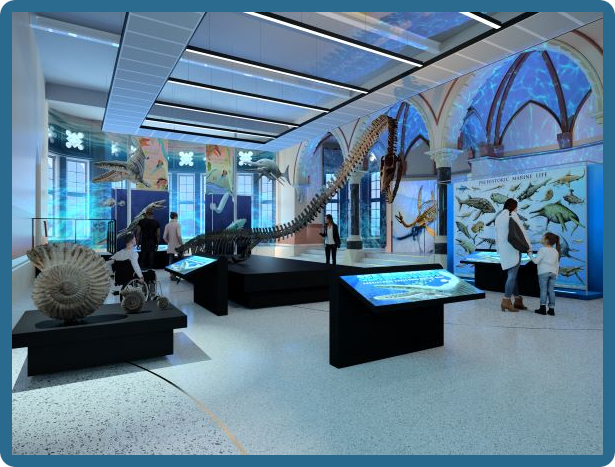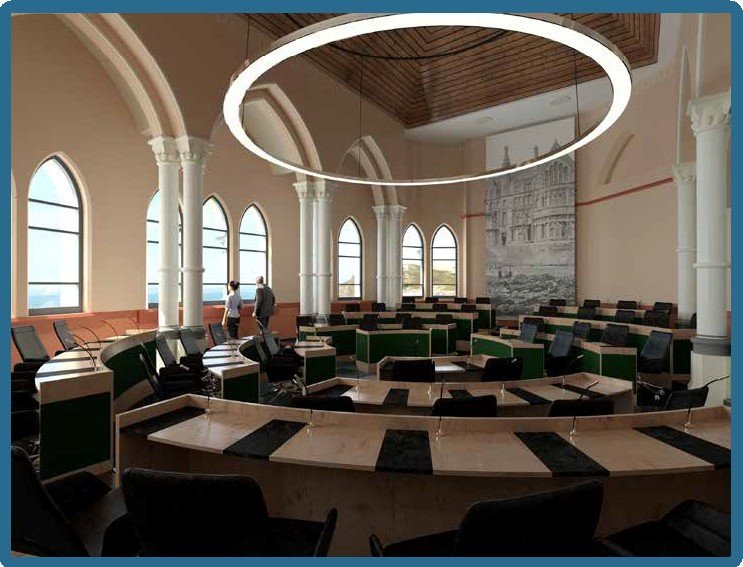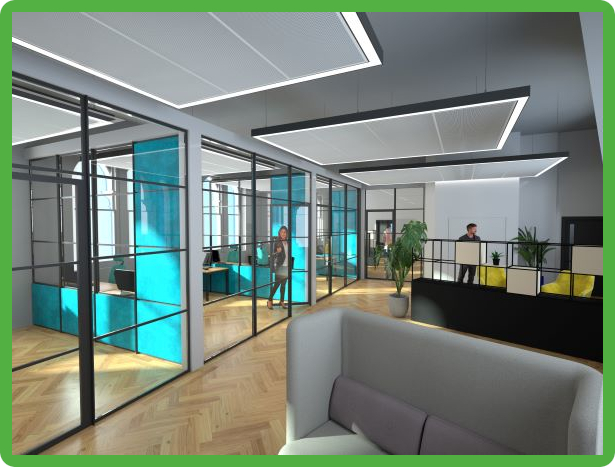 Y Cambria
Including the adjoining Cambria building with LUF (Levelling Up Fund) funding as part of the Old College project is a game-changer. With a more robust operating model through the provision of additional hotel bedrooms, and community and educational/cultural activity spaces.
Atrium & Function Room
An impressive and welcoming space, providing access to all seven floors of the Old College, the 31 hotel rooms and a new rooftop function room with stunning sea views.
Community Engagement
Students and the local community will benefit from major inspirational events and blockbuster exhibitions usually only seen in big cities, in partnership with:
National Museum Wales
Hay Festival
National Library of Wales
Meetings & Dialogue
A flagship project and the UK's first Centre for Dialogue in a unique 'in-the-round' setting aiming to enhance and develop young people's proficiency in constructive dialogue - a key skill identified in the world of work.
The Centre will be a space for discussion and debate for:
Clubs and societies
External youth organisations
Local, national, and international conferences
World of Knowledge
To inspire learning that is accessible to all – and will include a:
University Museum
Centre for Science
24-hour safe student study spaces ideally positioned in the centre of town
Enterprise & Innovation
A Business Enterprise Hub for young entrepreneurs in creative and digital businesses, that will provide:
Inclusive spaces designed to encourage new start-ups
Inspire and empower individuals to start their own business
Boost the local economy