Welcome USA
Hello! We look forward to helping you with any questions you might have about studying at Aberystwyth University and can be contacted with the following details.
Contact: Jackie Jarocki
Email: jaj64@aber.ac.uk
Please note that Aberystwyth University accepts US Federal Loans
Entry Requirements
Entry Requirements

Foundation

Successful completion of High School Diploma with final GPA of 2.5-2.7 (depending on subject to be studied).

Undergraduate

Minimum final GPA of 3.0 - 3.2 (depending on the subject to be studied)

Plus one of the following:

Minimum of 2 AP tests with scores of 3+ (subject-specific requirements for some degree programmes)
Minimum of 2 High School Honors classes with B grades
Minimum of 2 College Level classes with B grades

Applicants with lower scores may be considered for courses with integrated foundation years.

For mature learners (ie applicants over the age of 21), we will also consider work experience in lieu of exams on a case by case basis.

If you are studying the IB programme we generally look for 26-30 points.

Collegeboard Code: 6856
ACT Code: 7898

Postgraduate

Generally, the minimum entry requirement for most taught Masters courses is a lower second class honours degree (2.2). However, some departments may require upper second class honours degrees (2.1) (e.g. School of Art) or relevant work experience.

The following table shows how US qualifications compare with UK degrees:

| | | |
| --- | --- | --- |
| UK 2ii Honours standard | UK 2i Honours standard | UK 1st Class Honours standard |
| Bachelor's GPA 2.6 | Bachelor's GPA 3.10 | Bachelor's GPA 3.60 |

For specific requirements, please refer to the Postgraduate Admissions Office website.

English Requirement

As the USA teach through the medium of English and English is used widely for administrative purposes, it is expected that nationals from the States would not be required to have an English Language qualification. They are, therefore, exempt from providing proof to meet the UK Visa and Immigrations requirements and the University's requirements for English language ability.

American citizens, and/or those who have successfully graduated from a NARIC recognised American institution, there is no language requirement for PG study.
Scholarships
Award
Value & Benefit
When to Apply

International Accommodation Scholarship

(Foundation, Undergraduate and Postgraduate)


International students are eligible to receive inclusive or discounted university accommodation for each year of studies.

See our International Accommodation Award page for more information.

Lloyd Family Travel Scholarship
(Undergraduate and Postgraduate)

Up to $1,500 towards travel costs

Deadline for application: 15th July

AberDoc Scholarship Competition
(PhD students only)

Grant for up to 3 years covering fees and maintenance with access to a conference fund

See our AberDoc Scholarship page for more information.

Global Wales
(Postgraduate)

3 x £10,000 tuition fee discount scholarships available to students from the European Union, India, North America and Vietnam.

See our Global Wales Scholarship page for more information.

This award gives a £1,000 tuition fee discount to any international fee-paying students who spent a period of time studying with us as an associate student.

See our Caru Aber International Award page for more information.

£1,000 tuition fee discount available to international fee-paying students who have a family member that has studied, or is studying, at Aberystwyth University.

See our International Family Award page for more information.

Fulbright Degree Award
(Postgraduate)

Full tuition waiver and £13,700 living stipend

The deadlines is October for the following academic year.

Fulbright Visiting Scholar Award
(Postgraduate)

£6,725 living stipend
The deadline is October for the following academic year.
Loans from the United States Government
Apply via the FAFSA

Study in Wales Scholarship
(Study Abroad Only)

3 x Scholarships (one per student). $4,000 for single semester, or $7,000 for an academic year
Deadline for applications: 31st March

Gilman-Global Wales Awards
(Study Abroad Only)

Up to $5,000
Deadline for applications: 4th October
For further information on Scholarships and Bursaries please contact the International Recruitment & Development office on +44 (0) 1970 62 2891 or international@aber.ac.uk
Student Profiles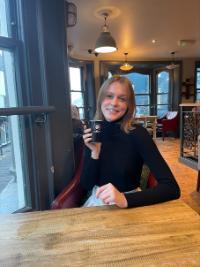 Kyra Rhoades
(BSc Wildlife Conservation)
What do you love about Aberystwyth and Aberystwyth University?
I love the small coastal town vibes with green grass and a sea breeze all year round. The campus is lovely with some stunning views of the town and ocean.
What have you enjoyed most about your course?
I love that the modules are challenging yet fulfilling. The balance of lectures to coursework is relatively easy on my mental health compared to the States and my professors are always helpful and eager to listen.
How did you find adjusting to life in Aberystwyth?
I was surprised at how seamless the transition was for me. The town is simple to navigate and advice was just a text or phone call away. I befriended my flatmates and fellow international students really quickly so I never felt alone.
What advice would you give someone considering studying at Aberystwyth University?
If you enjoy the quaint sea village and a smaller university vibe, I think Aber would be the place for you. The classes are relatively intimate making it a more personal learning experience - especially for less popular courses like mine. If you're a party animal, just be warned that while Aber does have a pretty good time, there are only a couple of club-like venues.
Have you joined any student clubs or societies and what have you enjoyed about them?
So far I've joined the conservation society where we do a Wednesday and Saturday thing each week. I haven't been able to go on many due to classes and limited spots the mini bus but I did have an amazing time working with butterflies and helping them move plants in preparation for winter. Almost all societies do a bar-hopping social which is lots of fun as well!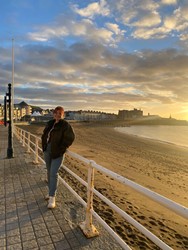 Ruby Fitzer
(BA English LIterature and Media)
What do you love about Aberystwyth and Aberystwyth University?
Aberystwyth is such an amazing and welcoming place! When I first moved here everyone that I met was so helpful and just really kind. I had a ton of questions when I came to the university and everyone from my housemates to university staff was extremely responsive and willing to jump in and help. The town also is small enough that I feel familiar with it but large enough that there's usually things to do. There's a really fun nightlife and watching the sunset at the beach is a weekly occurrence for me. It's been such an amazing experience to be here!
What have you enjoyed most about your course?
What I've enjoyed most about my course is the interactions I've had with my lecturers and the other students. Before coming to Aberystwyth I was in nursing school so I was so nervous that the switch to a more creative and writing based course would be really difficult, especially since I hadn't done any writing in a really long time. When I came to my first lectures and started turning in papers and doing group work, all of the constructive criticism I got from staff and students was amazing and I ended up doing really well my first semester. There's also a pretty big variety of modules to choose from so I'm able to pick things that sound really interesting to me and avoid things that I don't think I would enjoy.
How did you find adjusting to life in Aberystwyth?
Adjusting was not the easiest thing in the world but I was extremely lucky to have housemates that I became friends with right away and I joined societies pretty early on so I had a lot of ways to make friends. I was very homesick at the beginning but I was able to facetime my family and friends from home and I lean on my group of friends here quite a bit. There are also quite a few international students here so knowing I'm not the only one trying to adjust to life in a new country is really helpful.
What advice would you give someone considering studying at Aberystwyth University?
If you're considering studying at Aberystwyth, I would highly recommend taking your time to learn about the University, really dive into the information provided about your course, and then just do it! It ended up taking me about a year to do everything from start to finish when it came to my application, visas, saving money, etc and it was so worth all of that time and effort. I love it here and I would highly recommend it to anyone!
Have you joined any student clubs or societies and what have you enjoyed about them?
I'm currently in Cocktail Society and in the Aber Uni Women's Basketball Club. I absolutely love Cocktail Society and it's actually helped me to get familiar with the town since most of the socials are in town. It was also the first society I joined and it was extremely welcoming and most of my friends that I have now are people I've met through that society. I also have loved being on the basketball team and I've even joined the basketball committee as the social secretary. The team has given me an opportunity to travel around the UK a little bit for matches and has given me some of my closest friends. Having a leadership role on the committee is also really fun! I had never played basketball before I moved here and the girls on the team are so helpful and encouraging.
Alumni Profiles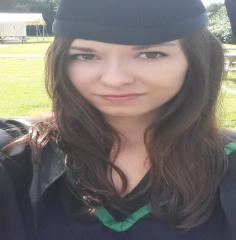 Amanda Duhig
BSc Geography
For me, Aberystwyth was a fresh start at an uncertain point in my life. The University was willing to accept my unconventional hodgepodge of academic qualifications, and throughout my time in Aber, the tutors and lecturers were accessible and truly passionate about their subjects. They offered sincere praise and fair critique, which helped me to grow as a student and writer. I learned to read critically, and to interpret materials using perspectives I might not have otherwise considered; a skill that has proven valuable in both my career and day-to-day life. Aberystwyth is a safe, welcoming, wonderful town all on its own, with a vibrant, surprisingly cosmopolitan culture for such a small place, but it's the friends I made there that made it feel like home. Days and nights spent exploring the coastline, building beach bonfires, chatting in the pubs, and studying for exams with my friends are some of my most cherished memories.
My degree and the skills I honed while at Aberystwyth have made my career possible. The highly focused nature of a U.K. degree means I was able to spend 3 years building meaningful skills in my field rather than wasting time on "core classes." U.S. employers have done double-takes seeing "Aberystwyth University" on my CV, but many of them recognise the value of an employee who has spent time in a different culture. For U.S. students considering Aberystwyth, it's certainly different from the typical American university experience. Arrive with an open mind and don't be afraid to join societies, engage with your course mates, and try new things. You'll find your niche and, after graduation, you might never want to leave.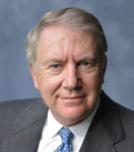 Andy McDonald
BSc Geography
As with all the most enjoyable experiences in life, the thing that stands out most for me are the friendships that I formed while at Aber. Most of these were through my participation in sports, in my case - football. Finding out that I had so much in common with people from such varied backgrounds was a real learning experience for me and helped to broaden my horizons tremendously. It probably provided me with a level of comfort that helped me to be willing to accept new opportunities and to be mobile. From growing up in a small town in Yorkshire I went on to work in London, travel extensively in Europe and the Middle East and, ultimately, to emigrate to New York.
Nobody was more surprised than me that, after graduating with a degree in Geography (and a Masters Degree in Hydrology), I found myself working in banking! I probably had a fraction of the career knowledge and ambition that the average undergraduate student is armed with nowadays but, fortunately, I found that I loved the profession that I had somehow stumbled into. After a number of years working in international banking I took an opportunity to move into private banking. I now manage the New York and New England private banking business for a major U.S. bank. I love the business; it's fast paced, always changing and our clients are so varied that every day brings something different. It certainly may not be obvious as to exactly how my degree helped me in my career, but I found my background in science to be a great learning experience for me. It gave me discipline, a grounding in research and fact finding and a belief in analysis which has proved invaluable.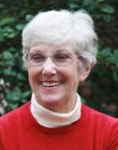 Jane Stilley
BA History
Like all other foreign students at virtually any university, there is that "oh my gosh, how did I get here?" reaction, no matter how much one has planned in the future, but that first step on Aberystwyth soil remains in one's mind as a dream. The reader has to remember that my arrival was in 1963, long before any sort of internet, so my total amount of knowledge, aside from the university information sent to me, was from my professor who thought highly of Aberystwyth and its courses of study in my field of interest, and 'oh by the way, it does have the nicest weather of all of the UK.' The students, of course, that is what I remember best, the lasting friendships. Fighting my way down Penglais Hill in gale force rain, headed for the main building and knowing that after classes, coffee at the Penguin Cafe. Prince Phillip's visit to Rendel and his amazing answer to the students' complaint that there was no on-campus pub. But it is the people, the occasional gamanfa ganu, the kicking of the bar at the end of the Prom.
No matter what your course of study, whether it is medieval history or chemistry or agricultural studies, or whatever, do it because you find it fascinating, fascinating for you yourself, challenging, and fun. Sure, it's harder than indescribably hard from time to time, but the fascination and interest must be there. Do it for yourself. Embrace it. Don't do it for others. Do it because you want to! We all agree that some fields of study are more likely to be instant job getters, but one also has to have that belief that a good deal of what studying is about is in the discipline, the stick-to-it-iveness, and the intellectual curiosity that leads one on!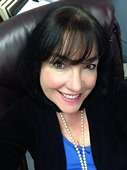 Angela Hawekotte
BA International Law and Relations
Aberystwyth has a wonderfully diverse and intellectually curious student population. The teaching faculty were top-notch and truly interested in advancing the education of the students. I loved the traditions of the University, its cultural identity, and, in particular, I enjoyed walking the Promenade and "kicking the bar."
I am a practising attorney in California. I am also a licensed certified public accountant. My areas of emphasis are estate planning, tax and corporate law. My Aberystwyth degree helped me especially in expanding my world-view and becoming more aware of the political and economic events that shaped the European Union and its tremendous impact in the global arena. The knowledge that I gained has made me a more interesting person, better able to communicate with a wide range of clients who come from varying backgrounds.
Partners