Dr Greg Bevan
BA English, MA Documentary Production, PhD Media Arts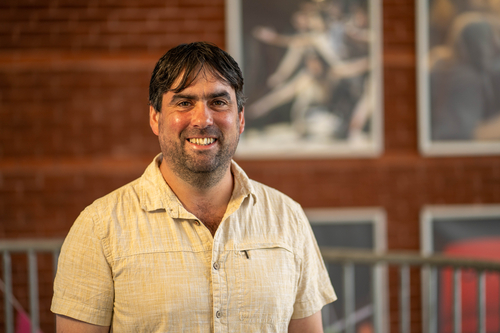 Profile
Dr Greg Bevan is a lecturer in film and media practice. He came to Aberystwyth in 2012 after teaching at both Salford University and Manchester Metropolitan University. He is a practice-based researcher, professional videographer and filmmaker, producing work for terrestrial and online broadcast, as well as organizations and businesses. He is also an Avid-certified instructor.
Teaching
Module Coordinator
Lecturer
Coordinator
Tutor
Blackboard Dept Admin
Research
Documentary film; documentary aesthetics; film form and authorship; film language; experimental film and video; voice in documentary films; texture in film; practice-based research.
Publications
Bevan, G
& Bosward, M 2013, '
Designing a New Documentary Landscape: A renegotiation of documentary voice through animated collage
',
Scene
, vol. 1, no. 3, pp. 443-456.
https://doi.org/10.1386/scene.1.3.443_1
Taylor, E, Darlington, J, Cookney, D
& Bevan, G
(eds) 2012,
Extremity and Excess
. First edn, University of Salford Press.
Bevan, GW
2012, '
Walking Around Is No Excuse for Bad Books – authoring spaces in documentary practice
',
Journal of Media Practice
, vol. 12, no. 3, pp. 223-234.
https://doi.org/10.1386/jmpr.12.3.223_1
More publications on the Research Portal