Prof Simon Banham
BA (Hons)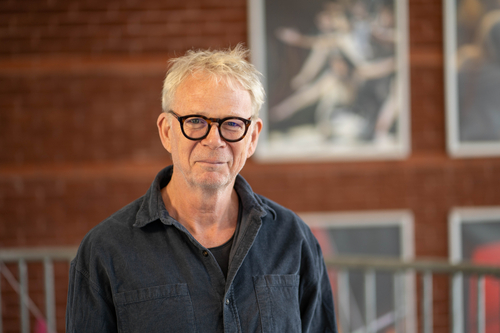 Profile
Simon Banham has spent the past 30 years working as a freelance Scenographer/Theatre Designer. He was Head of Design (1991-1995) at Contact Theatre, Manchester, and has a long and continuing relationship with Music Theatre Wales. Most of his current work is with Quarantine, the company he co-founded with directors Richard Gregory and Renny O'Shea in 1998.
Since September 1999 he has taught in the Department of Theatre, Film and Television at Aberystwyth University.
Additional Information
Appointed Commissioner for Weather and Scenography PQ15 at the Prague Quadrennial International Performance Design Exhibition 2015
The Persians designed by Simon Banham/Mike Brookes for National Theatre Wales won the TMA (Theatre management Association) 'Best Design 2010' award.
Greek designed by Simon Banham) for Music Theatre Wales was awarded 'Outstanding Achievement in Opera' for 2011 presented by Theatre Awards UK.
Teaching
Module Coordinator
Lecturer
Tutor
Coordinator
Scenography and Theatre Design.
Research
Scenography as a co-author in the creation of performances. Scenography as alternative and co-dependent 'text', with Quarantine theatre company: issues and territory surrounding working with 'experts of the everyday', untrained performers, creating a highly theatricalised anti theatrical aesthetic, relational environments, and a desire to create 'situations' in work that is situated on the borders of theatre and dance. The integration of a relational scenography within the creation and commissioning of contemporary Opera/music Theatre.
Research Groups
Publications
Ladd, E
, Banham, S
, Brummer, L, Pelczynska, W, Vass, I, Cheuk Yin, M, Lee, J, Bergenheim, H, Gosheven, G, Sandys, K, Emberton, G, Aloni, I, Davies, R, Podraza, H & Rhodes, K,
It Will Come Later
, 2018, Performance, Krakowskie Centrum Choreograficzne, Krakow.
Banham, S
,
It Will Come Later
, 2018, Design, Krakowskie Centrum Choreograficzne, Krakow.
Banham, S
,
What is the City but the people?
, 2017, Performance, Manchester International Festival, Manchester.
Banham, S
,
Summer, Autumn, Winter, Spring
, 2016, Performance, Quarantine, Manchester.
More publications on the Research Portal