Dr Elizabeth Gagen
B.Sc. (Liverpool) MA (Syracuse) Ph.D. (Cambridge)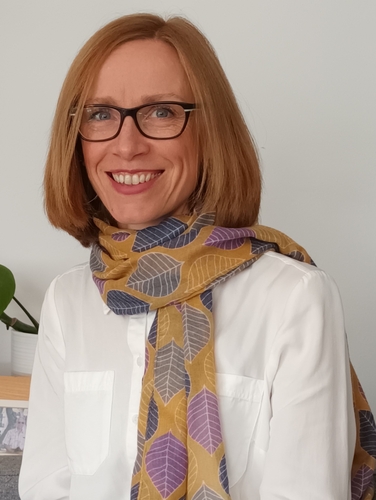 Profile
DGES service
First Year Tutor
MA Coordinator
Disciplinary service
Editorial Board Member: Children's Geographies
Dissertation Prize Coordinator: Gender and Feminist Geography Research Group (RGS-IBG)
Teaching
Module Coordinator
Coordinator
Lecturer
Tutor
I teach and research in the area of cultural and historical geography, focusing on the role of psychological knowledge in governing the spaces of childhood. In both past and present contexts, my work explores the way psychologised subjectivities are implicated in the governance of childhood and youth. Inspired by a Foucauldian understanding of governmentality, I have explored this relationship through a range of empirical sites, including late nineteenth and early twentieth-century American schools and playgrounds, military recreation during World War I and contemporary emotional education in the UK.
Research
Governing through play
Focusing on the emergence of developmental psychology in the late nineteenth century, my early work examined the relationship between psychological knowledge & the production of urban playgrounds in US cities between 1890 & 1920. Here, I developed an interest in how children's bodies were reconfigured by developmental psychology as the primary means by which they could be made into governable citizens, as characteristics like national identity & gender were made material through psychology's new theorising of subjectivity.
Recreation & masculinity in World War I
In this British Academy funded project, I examine the role of recreation in the construction of American military masculinity during World War I. The research focuses on how recreation mitigated the conventional gendering of war, as leisure programmes sought to direct masculinity away from belligerent warrior constructions & tried instead to cultivate a more domesticated military manhood.
Governing emotions
Building on debates in social policy, & social science more broadly, which document the increasing tendency of states to target emotional behaviour as a form of governance, this project explores recent trends in UK education which target emotional health in the mainstream curriculum. The research is on-going, & a preliminary article appears in Transactions of the Institute of British Geographers (DOI).
Research Students
Aidan Hesslewood (2008) Reconstituting troublesome youth in Newcastle upon Tyne: theorising exclusion in the night-time economy (University of Hull)
Joe Hall (2010 - continuing) Emerging geographies of education: programmes of gender and sexualities equalities in English primary schools (ESRC Open Competition, University of Hull)
Research Groups
Publications
Gagen, E
2016,
Afterword: looking beyond our emotional present
. in E Jupp, J Pykett & FM Smith (eds),
Emotional States: Sites and Spaces of Affective Governance.
Taylor & Francis, London, pp. 232-241.
Gagen, EA
2015, '
Governing emotions: Citizenship, neuroscience, and the education of youth
'
Transactions of the Institute of British Geographers
, vol. 40, no. 1, pp. 140-152.
https://doi.org/10.1111/tran.12048
More publications on the Research Portal