Dr Marc Welsh
PhD, MA, MSc (University of Wales Aberystwyth), BSc (University of York)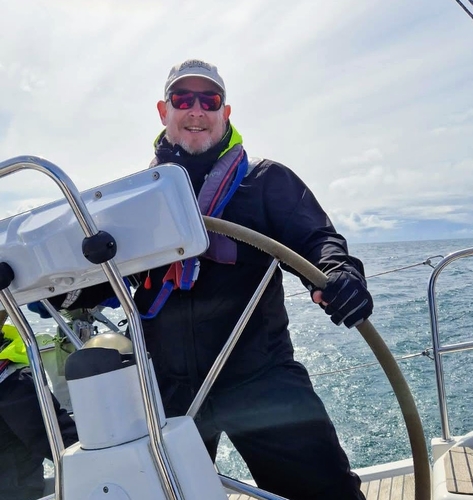 Post-Doctoral Research Associate
Contact Details
Profile
Before moving to Aberystwyth in 1994 Marc worked as an ecological researcher at the University of Leicester (1992-3) and for the Royal Geographical Society (1991-2).
He stayed on in Aberystwyth town after completing an MSc in Environmental Impact Assessment going on to work over the next decade for variously the Welsh Office, local government and non-governmental organisations on aspects of environmental policy development.
Returning to academia in 2005 to complete an MA and PhD at Aberystwyth University Marc was employed as a post-doctoral researcher on a number of research projects, notably the 'Time-Spaces of Soft Paternalism' project. Prior to current employment on the five year GLOBAL-RURAL research project, investigating the ways in which globalisation and rurality intertwine, he served as Executive Editor for the journal Regional Studies from 2013-14.
Affiliation
New Political Geographies Research Group
Welsh Institute of Social and Economic Research, Data and Methods (WISERD).
Research
Marc's research interests cover a number of fields of research:
The state, its construction and mechanisms of managing change
Government, governance and governmentality
Geopolitics and Policy studies
Nature-Society Relations
Territory, territorialisation and territoriality
Security and resilience
Historical/colonial geographies
Two central themes connect these threads - a broadly Foucauldian concern with the apparatus and mechanisms of power - primarily those located as emanating from 'the state - and a more topological conception of the assemblage of space.
Current Research:
Research Associate on the project 'The Global Countryside: Rural Change and Development in Globalization' (GLOBAL-RURAL).
This is a five-year research project (Feb 2014 - Jan 2019) funded by the European Research Council. The project aims to advance understanding of globalization and its workings in and through rural localities. The Principal Investigator is Professor Mike Woods and the research team includes Dr Jesse Heley and Dr Laura Jones.
GLOBAL-RURAL is organized around five research-focused work packages and will draw on field research in a range of countries. For the first two years of the project Marc is primarily working on WP3, 'A Countertopography of Everyday Globalization' - which explores the practices and experiences of everyday globalization in a rural small town through an in-depth study of Newtown in mid Wales. We will be blogging about our research here:
Previously Executive Editor for Regional Studies and Journal Manager for Territory, Politics, Governance.
Research Groups
Publications
Manufacturing places: 'the problem of mid-wales'
Saville, S.
&
Welsh, M.
2017
Newtown and Llanllwchaiarn Household and Community Survey 2016
Welsh, M.
&
Saville, S.
2017
Prifysgol Aberystwyth | Aberystwyth University
.
45 p.
Regions rock: Heavy Metal and the role of music in the construction of regional identity for the British Midlands
Heley, J.
&
Welsh, M.
2017
Reanimating Regions: Culture, Politics, Performance.
Riding, J. & Jones, M. (eds.).
Taylor & Francis
,
p. 26-45
20 p.
(Regions and Cities)
Bottling globalization in rural localities
Heley, J.
&
Welsh, M.
2016
Site Selection Issues for Small Area Field Research: Globalization in and through Rural Localities
Heley, J.
&
Welsh, M.
2016
More publications on the Research Portal