Dr Marc Welsh
PhD, MA, MSc (University of Wales Aberystwyth), BSc (University of York)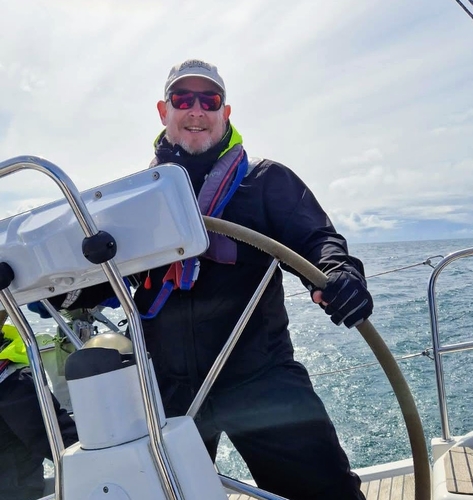 Profile
I am a political and historical geographer interested in the state, its relations with nature and citizens, and the processes of globalization and territorial governance.
I completed my PhD at Aberystwyth University in 2011. Prior to this I have:
· worked as an ecological researcher at the University of Leicester (1992-3) and for the Royal Geographical Society (1991-2),
· completed an MSc in Environmental Impact Assessment (1995),
· worked for ADAS, the Welsh Office, local government and non-governmental organisations (notably as Director of Wales Environment Link 2000-2005) on aspects of environmental policy development
· completed an MA in 2006 in Political Geography at Aberystwyth University.
Post-doctoral research has included the 'Time-Spaces of Soft Paternalism' project and the five year GLOBAL-RURAL research project
I served as Executive Editor for the journal 'Regional Studies' (2013-14) and helped established 'Territory, Politics, Governance' (Journal Manager 2013-2016).
Teaching
Module Coordinator
Coordinator
Lecturer
Research
My research has a broadly Foucauldian concern with the apparatus and mechanisms of power - primarily those located as emanating from 'the state - and a more topological conception of the assemblage of space.
PhD concentrated on the historical hydrosocial relations and geopolitical ecology of Nyasaland/Malawi.
Recent research has included acting as Research Associate on the project 'The Global Countryside: Rural Change and Development in Globalization' (GLOBAL-RURAL). This European Research Council funded five-year research project (Feb 2014 - Jan 2019) aimed to advance understanding of globalization and its workings in and through rural localities. The Principal Investigator was Professor Mike Woods and the research team includes Dr Jesse Heley, Dr Laura Jones and Dr. Sam Saville.
Publications
Heley, J
, Welsh, M
& Saville, S
2019, '
The fanta-sy of global products: fizzy-drinks, differentiated ubiquity and the placing of globalization
'
Globalizations
.
Heley, J
, Goodwin-Hawkins, B
, Woods, M
& Welsh, M
2019, '
The 'problem' of Mid Wales and rethinking rural-urban relations in wales after BREXIT
' WISERD Annual Conference 2019, United Kingdom of Great Britain and Northern Ireland,
03 Jul 2019
-
04 Jul 2019
, .
Saville, S
& Welsh, M
2017, '
Manufacturing places: 'the problem of mid-wales'
' Paper presented at Royal Geographical Society (with IBG) Annual Conference, London, United Kingdom of Great Britain and Northern Ireland,
29 Aug 2017
-
01 Sep 2017
, .
Welsh, M
& Saville, S
2017,
Newtown and Llanllwchaiarn Household and Community Survey 2016
. Prifysgol Aberystwyth | Aberystwyth University.
Heley, J
& Welsh, M
2017,
Regions rock: Heavy Metal and the role of music in the construction of regional identity for the British Midlands
. in J Riding & M Jones (eds),
Reanimating Regions: Culture, Politics, Performance.
Regions and Cities, Taylor & Francis, pp. 26-45.
More publications on the Research Portal