Prof Mark Whitehead
BSc Geography (Aberystwyth) PhD (Aberystwyth) PGCHE (Bangor)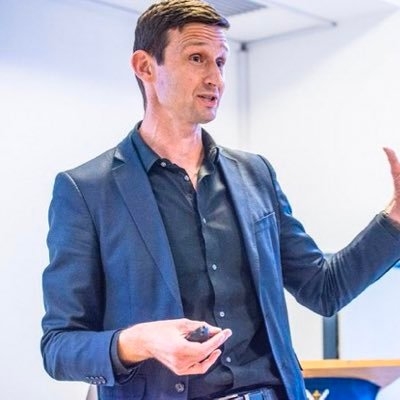 Profile
Mark Whitehead is a Professor of human geography whose research interests span urban studies, sustainability, and the impacts of the psychological sciences on public policy. Mark has authored and edited 10 books, has written for The Guardian and Western Mail newspapers, and has blogged for the Psychology Today magazine. Mark holds an Award for Teaching Excellence from Aberystwyth University (2004), and in 2017 was named Lecturer of the Year by Aberystwyth University students. Mark has supervised twenty PhD students on topics including eco villages, renewable energy, urban governance, camouflage, mindfulness, climate change, drones, arctic geopolitics, eco-gentrification, sustainable citizenship, and water politics. Mark is currently the external examiner for human geography degree schemes at the University of Birmingham. He has previously acted as an external examiner of degree programmes at Kings College London and the University of Exeter, Cornwall.Mark came to Aberystwyth in 1994 to study for a BSc degree in Geography. He graduated with First Class Honours in 1997 and was awarded the James Fairgrieve and Gregynog Prizes for Geography. He commenced his PhD, exploring the emergence of sustainable urban development planning in the UK, in October 1997, under the supervision of Mark Goodwin, Gordon McLeod, and Martin Jones. Mark is currently the Director of Recruitment and Admissions in the Department of Geography and Earth Sciences. He is also on the Editorial Board of the journal Environmental Values (a journal he was previously Managing Editor of). Outside of work Mark loves cycling and endures running, but mostly enjoys spending his time with his wife and two daughters.
Teaching
Module Coordinator
Lecturer
Coordinator
Tutor
Research
Group Affiliation
Research Interests
Mark Whitehead joined the staff of the Department of Geography and Earth Sciences in 2000 and was awarded a personal chair in 2013. His early research focused on the changing forms of urban policy under the New Labour government in the UK. His subsequent work has spanned various aspects of political and environmental studies with a particular concern for the changing nature of state power. In a recent project, which was funded by the Leverhulme Trust, Mark was involved in developing the first comprehensive account of the rise of psychological forms of government in the UK state. This project resulted in the recent publication of the book Changing Behaviours: On the Rise of the Psychological State (Edward Elgar, 2013). Mark has just commenced a new research project funded by the UK government's Economic and Social Research Council. This project is entitled Negotiating Neuroliberalism and is developing an international comparative study of the rise of psychological power within governments throughout the world.
IGES Projects (Affiliated With)
Current PhD Students
Current PhD Students Martin Burgess Philip Conway Matthew Melas Rachel Lilley Katherine Stewart Neil Waghorn
Former PhD students
James Robinson Julia Van Kemenade Kerhsuan Chien Julie McLeavey Chris Yeomans Anna Bullen Ruth Stevenson Kelvin Mason Marcus Welsh Katherine Phillips
Research Groups
Publications
Lilley, R
& Whitehead, M
2019, '
Does Mindfulness in Politics Make Any Difference?
'
Open Democracy
.
Whitehead, M
, Jones, R
, Howell, R
, Pykett, J
& Lilley, R
2019, '
Neuroliberalism: Cognition, context, and the geographical bounding of rationality
'
Progress in Human Geography
, vol. 43, no. 4, pp. 632-649.
https://doi.org/10.1177/0309132518777624
Whitehead, M
2019,
Nudging around the world: a critical geography of the behaviour change agenda
. in H Strassheim & S Beck (eds),
Handbook of Behavioural Change and Public Policy.
Handbooks of Research on Public Policy Series, Edward Elgar Publishing, pp. 90-101.
Whitehead, M
, Jones, R
& Pykett, J
2019, '
Questioning Post-Political Perspectives on the Psychological State: Behavioural Public Policy in the Netherlands
'
Environment and Planning C: Government and Policy
.
https://doi.org/10.1177/2399654419867711
Jones, R
& Whitehead, M
2018, '
Politics done like science: Critical perspectives on psychological governance and the experimental state
'
Environment and Planning D: Society and Space
, vol. 36, no. 2, pp. 313-330.
https://doi.org/10.1177/0263775817748330
More publications on the Research Portal