Prof Mark Whitehead
BSc Geography (Aberystwyth) PhD (Aberystwyth) PGCHE (Bangor)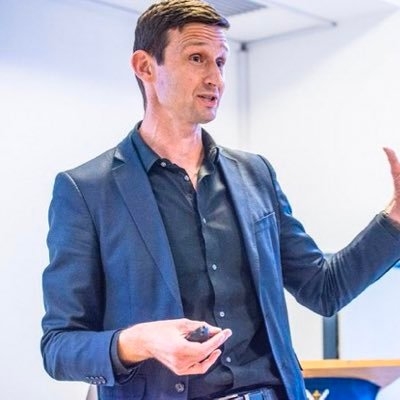 Profile
Mark Whitehead is a Professor of human geography whose research interests span urban studies, sustainability, the impacts of the psychological sciences on public policy, and the social implications of smart technology. Mark has authored and edited 10 books, and written for The Guardian and Western Mail newspapers. His work has been featured on BBC Radio 4, The Canadian Broadcasting Corporation, BBC Radio Wales and in The Economist. Mark holds an Award for Teaching Excellence from Aberystwyth University (2004), and in 2017 was named Lecturer of the Year by Aberystwyth University students. Mark's research has been funded by the Economic and Social Research Council, the Arts and Humanities Research Council, the Leverhulme Trust, the Independent Social Research Foundation, the British Academy, HEFCW, and the Royal Geographical Society. Mark has supervised twenty PhD students on topics including eco villages, renewable energy, urban governance, camouflage, mindfulness, climate change, drones, arctic geopolitics, eco-gentrification, sustainable citizenship, and water politics. He has previously acted as an external examiner of degree programmes at the University of Birmingham, Kings College London and the University of Exeter, Cornwall.
Mark came to Aberystwyth in 1994 to study for a BSc degree in Geography. He graduated with First Class Honours in 1997 and was awarded the James Fairgrieve and Gregynog Prizes for Geography. He commenced his PhD, exploring the emergence of sustainable urban development planning in the UK, in October 1997, under the supervision of Mark Goodwin, Gordon McLeod, and Martin Jones.
Mark is currently the Director of Recruitment and Admissions in the Department of Geography and Earth Sciences, and Co-Director of the Aberystwyth Behavioural Insights Interdisciplinary Research Centre. He is also on the Editorial Board of the journal Environmental Values (a journal he was previously Managing Editor of). Outside of work Mark is a keen runner and cricketer who follows "football" in both of its trans-Atlantic forms. Most of all he enjoys spending time with his wife and two daughters.
Additional Information
Dysgwr Cymraeg/Welsh learner
Teaching
Module Coordinator
Tutor
Lecturer
Grader
Coordinator
Key Concepts in Sociology
Geographical Perspectives on the Sustainable Society
Urban Risk and Environmental Resilience
Behaviour Change (MSc)
The Psycho-Social Century
Research
Group Affiliation
New Political Geographies Research Group
Aberystwyth Behavioural Insights Interdisciplinary Research Centre (Co-Director)
Research Activities
Mark Whitehead joined the staff of the Department of Geography and Earth Sciences in 2000 and was awarded a personal chair in 2013. His early research focused on the changing forms of urban policy under the New Labour government in the UK. His subsequent work has spanned various aspects of political and environmental studies with a particular concern for the changing nature of state power. In a recent project, which was funded by the Leverhulme Trust, Mark was involved in developing the first comprehensive account of the rise of psychological forms of government in the UK state. This project resulted in the recent publication of the book Changing Behaviours: On the Rise of the Psychological State (Edward Elgar, 2013). Mark has just commenced a new research project funded by the UK government's Economic and Social Research Council. This project is entitled Negotiating Neuroliberalism and is developing an international comparative study of the rise of psychological power within governments throughout the world.
Recent Project
The Time-Spaces of Soft Paternalism: states, citizenship, governmentality 2008-2011 (Leverhulme Trust) (co-investigator)
Mining Memories (AHRC) (co-investogator)
Negotiating Neuroliberalism (ESRC-Transforming Social Science) (Primary Investigator)
Independent Research Foundation Fellowship (2019) Freedom in a Neuroliberal Age
Climate Consortium of Wales (Director of Human Dimensions Research, Aberystwyth University)
Current PhD Students
Current PhD./PDoc. Students
Katherine Stewart, William Collier, Greg Edwards, Shaima Alhosani, Siobhan Maderson.
Former PhD students
Rachel Lilley, Chandra Kumar, James Robinson, Julia Van Kemenade, Kerhsuan Chien, Julie McLeavey, Chris Yeomans, Anna Bullen, Ruth Stevenson, Kelvin Mason, Marcus Welsh, Katherine Phillips, Martin Burgess, Philip Conway, Matthew Melas, Neil Waghorn, Cery Jones.
Responsibilities
DGES Director of Marketing and Recruitment
Research Groups
Publications
Whitehead, M
& Mason, KJ
2021, '
Intervention – Governance of the COVID-19 Pandemic: What Masking Reveals for Cognisant Citizenship and the Potential for Biopolitics-from-Below
'
Antipode
, vol. Intervention.
Ivaldi, A
& Whitehead, M
2021, '
Re-thinking the nature of decision making in outdoor extreme situations: Lessons from Britain's National Three Peaks Challenge
',
Journal of Outdoor Recreation and Tourism
, vol. 35, 100403.
10.1016/j.jort.2021.100403
Whitehead, M
& Burgess, M
2020, '
Just Transitions, Poverty and Energy Consumption: Personal Carbon Accounts and Households in Poverty
',
Energies
, vol. 13, no. 22, 5953.
10.3390/en13225953
Whitehead, M
2020,
Neuroliberalism in the Digital Age: the emerging geographies of the behavioural state
. in S Moisio, N Koch, AEG Jonas, C Lizotte & J Luukkonen (eds),
Handbook of the Changing Geographies of the State: New Spaces of Geopolitics .
Edward Elgar Publishing Ltd., Cheltenham , pp. 185.
More publications on the Research Portal