Dr Sarah Davies
BA Geography (1995), University of Sheffield MRes (1996), PhD (2000), University of Edinburgh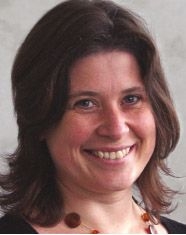 Reader
Interim Head of Department- Geography
Academic Dept - Head of Department
Head of Department
Contact Details
Profile
I joined DGES in September 2002 as a lecturer in Physical Geography and Environmental Science. I was appointed Senior Lecturer in October 2008 .My research focuses on reconstructing climatic and environmental change using evidence from lake sediments. I am particularly interested in the interactions between people, climate and environment over a range of timescales. Most of my work to date has focused in tropical regions such as Mexico and Ethiopia, where I am involved in ongoing projects. Closer to home, I also work on sedimentary and historical records of climatic variability and extreme weather and their impacts in Wales and the UK.
Teaching
Module Coordinator
Lecturer
Research
I am a Co-Investigator on an AHRC-funded research project investigating historical weather extremes in the UK (Spaces of experience and horizons of expectation: the implications of weather extremes, past, present and future). With Dr Cerys Jones and Dr Marie-Jeanne Royer, I am focusing on gathering archival research and oral histories of the impacts and responses to weather extremes in Wales over the past three centuries. Our project involves collaboration with Natural Resources Wales and is supported by the Climate Change Consortium of Wales. We teamed up with cooleague at Llen Natur to celebrate the launch of the online transcribed diaries of William Bulkeley, Llanfechell, Anglesey. These diaries, written between 1734 and 1760 represent a key source for our project.
I am participating in the Hominin Sites and Paleoenvironments Drilling Project (2014-2017), which focuses on continental records of climate variability in eastern Africa spanning key periods of human evolution and dispersal. This is an international collaboration between the USA, Germany, Ethiopia and UK scientists, funded by ICDP, NSF, NERC and CRC. As co-investigator on a NERC project led by Prof Henry Lamb, my role is to analyse the diatom record from a 500,000 year record from Chew Bahir in Southern Ethiopia, in collaboration with Prof Phil Barker (Lancaster University).
Current PhD Students
Gwydion Jones, Swansea University (external supervisor, with Prof. Siwan Davies and Dr. Neil Loader)
Melanie Kingsbury, University of Stirling (external supervisor, with Dr. Bob McCulloch)
Postdoctoral Supervision
Research Groups
Publications
A 6,000-year record of environmental change from the eastern Pacific margin of central Mexico
Davies, S.
, Metcalfe, S. E.,
Aston, B. J.
, Byrne, R., Champagne, M., Jones, M. D., Leng, M. J. & Noren, A.,
2018
,
In :

Quaternary Science Reviews.
202
,
p. 211-224
Holocene dynamics of the Southern Hemisphere westerly winds and possible links to CO2 outgassing
Saunders, K., Roberts, S. J., Perren, B., Butz, C., Sime, L.,
Davies, S.
, Van Nieuwenhuyze, W., Grosjean, M. & Hodgson, D. A.,
2018
,
In :

Nature Geoscience.
Towards characterising rhyolitic tephra layers from New Zealand with rapid, non-destructive μ-XRF core scanning
Peti, L., Augustinus, P. C., Gadd, P. S. &
Davies, S.
,
2018
,
In :

Quaternary International.
150,000-year palaeoclimate record from northern Ethiopia supports early, multiple dispersals of modern humans from Africa
Lamb, H.
, Bates, C. R., Bryant, C. L.,
Davies, S.
, Huws, D. G.,
Marshall, M. H.
&
Roberts, H. M.
,
2018
,
In :

Scientific Reports.
8
, 1077.
8000 years of North Atlantic storminess reconstructed from a Scottish peat record: implications for Holocene atmospheric circulation patterns in Western Europe
Stewart, H., Bradwell, T., Bullard, J. E.,
Davies, S.
& McCulloch, R.,
2017
,
In :

Journal of Quaternary Science.
32
,
8
,
p. 1075-1084
10 p.
More publications on the Research Portal