Prof Michael Woods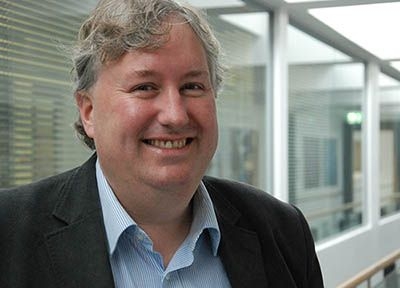 Personal Chair
Contact Details
Profile
Michael Woods joined Aberystwyth University as a Lecturer in Human Geography in 1996, having completed his first degree of the University of Wales, Lampeter, and his PhD at Bristol University, and was appointed as Professor of Human Geography in 2008. Between 2007 and 2013 he was Director of the Institute of Geography and Earth Sciences. In 2014 he was appointed to a four-year post as Professor of Transformative Social Science, responsible for building capacity in social science research across the university.
Mike's research interests focus on rural geography and political geography. He is Co-Director of the Centre for Welsh Politics and Society / WISERD@Aberystwyth, an interdisciplinary research centre bringing together geographers, political scientists, historians and other researchers. He is also Aberystwyth Co-Director of the Wales Institute of Social and Economic Research, Data and Methods (WISERD), and Co-Director and Theme Leader for the ESRC WISERD/Civil Society Research Centre (2014-19). Mike holds a prestigious European Research Council Advanced Grant, GLOBAL-RURAL, which investigates globalization and rural areas (2014-19) and is Co-ordinator of the €5m IMAJINE project, funded by the European Union's Hoirzon 2020 programme to examine territorial inequalities and spatial justice (2017-2021).
Mike has held previous research grants from the ESRC, AHRC and EU Framework Programme 7, and was Co-Director of the Wales Rural Observatory, a collaborative centre with Cardiff University funded by the Welsh Government to undertake research to support rural development. He is Editor of the Journal of Rural Studies and Co-Editor of the Policy Press Book Series on Civil Society and Social Change.
Mike was elected as Fellow of the Academy of Social Sciences in 2018 and as a Fellow of the Learned Society of Wales in 2017.
Teaching
Tutor
Lecturer
Research
Michael Woods's research interests address the broad fields of rural geography and sociology, political geography, economic geography and social geography, with a particular focus on the politics and dynamics of rural change. His current and recent research falls primarily into five main areas:
The emergent 'global countryside' and the reconstitution of rural places under globalization
The 'politics of the rural', rural policy and rural social movements
Civil society, community governance and participation
The social and economic restructuring of rural communities and regions
Territorial inequalities and spatial justice
Current Research Projects
Selected Previous Research Projects
'Wales Rural Observatory', Welsh Government, 2003-2014
'Developing Europe'
Publications
Unravelling the Global Wool Assemblage: researching place and production networks in the global countryside
Jones, L.
,
Heley, J.
&
Woods, M.
2018
(Accepted/In press)
In :

Sociologia Ruralis.
Precarious Rural Cosmopolitanism: Negotiating Globalization, Migration and Diversity in Irish Small Towns
Woods, M.
2018
In :

Journal of Rural Studies.
Re-imagining the Global Village
Woods, M.
2017
(Accepted/In press)
Re-Imagining Rurality.
Stringer, B. (ed.). Novoto, CA:
ORO Editions
,
10 p.
Rural Cosmopolitanism at the Frontier? Chinese Farmers and Community Relations in Northern Queensland, c 1890-1920
Woods, M.
2017
In :

Australian Geographer.
(Re)Assembling Neoliberal Logics in the Service of Climate Justice: Fuzziness and Perverse Consequences in the Fossil Fuel Divestment Assemblage
Mayes, R., Richards, C. &
Woods, M.
2017
Assembling Neoliberalism: Expertise, Practices, Subjects.
Higgins, V. & Larner, W. (eds.).
Springer Nature
,
p. 131-149
More publications on the Research Portal