Fees & Scholarships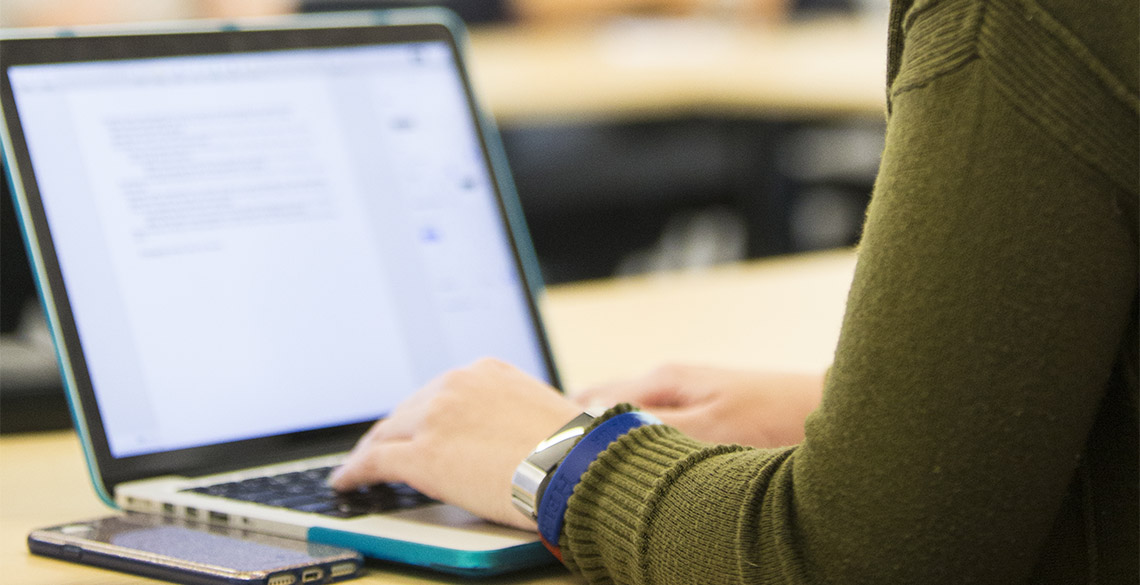 Find out more about our tuition fees, awards, scholarships and living costs below.
Tuition Fees
Tuition Fees for International Students 2021/2022
Arts and Social Sciences
Sciences
Master of Business Administration
(MBA)
Teacher Training
(PGCE)
Bachelors Programmes
(BA, BSc)
£14,000
£16,000
-
-
Study Abroad

£14,000
(full year)

£7,000
(single semester)

£16,000
(full year)

£8,000
(single semester)

Masters Programmes
(MA, MSc)


£15,200
(full-time)

£7,600
(part-time)*

£16,350
(full-time)

£8,175
(part-time)*

£16,500
(full-time)

£8,200
(part-time)*

£14,000
Research Programmes
(PhD, MPhil, LLM by Research, DProf)

£15,300
(full-time)

£7,650
(part-time)*

£16,470
(full-time)

£8,235
(part-time)*

-
-
*Non-EEA nationals will not be able to obtain student visas for part-time study.
Please note: tuition fees are subject to an annual increase and are linked to UK Research Council fees.
Flexible Payment Methods
We accept a variety of payment methods. Students can pay in full, or in a maximum of three separate instalments. There is more information on our How To Pay webpages.
Additional Costs
Some of the University's degree programmes offer opportunities for students to undertake fieldwork trips. The cost of these activities is not included in the usual tuition fees. There may also be additional costs in the purchase of materials such as art supplies. Details of any additional study courses, and the likely cost, are included in departmental information at the start of term.
International Accommodation Award
We are delighted to provide new international students* with the International Accommodation Award, meaning the cost of your housing is included in your tuition fees.
The University has several different accommodation buildings. The scholarship is different depending on which building you choose but is either totally free or discounted by £2,000.
Accommodation Costs
The following table is for the 2021/22 academic year:
| Residence | Weeks | Usual Annual Cost | Discounted Annual Cost |
| --- | --- | --- | --- |
| Cwrt Mawr (Price Band 1) | 39 | £3,721 | Free |
| Cwrt Mawr (Price Band 2) | 39 | £3,331 | Free |
| Trefloyne | 39 | £3,721 | £1,721 |
| Seafront | 39 | £4,120 | £2,120 |
| Fferm Penglais (en-suite) | 40 | £5,575 | £3,575 |
| Fferm Penglais (studio) | 40 | £5,863 | £3,863 |
| Pentre Jane Morgan | 39 | £4,120 | £2,120 |
| Rosser (en-suite) | 39 | £4,570 | £2,570 |
| Rosser G (en-suite) Postgraduate | 50 | £6,360 | £4,360 |
The Inclusive Accommodation Offer is only applicable if you choose to live in university-managed accommodation.
How It Works
When you make an application to study at Aberystwyth University, you will be given access to the Accommodation Portal, which opens in April.
You will be offered inclusive accommodation in Cwrt Mawr. If Cwrt Mawr is where you want to live, you should accept this offer. If you would prefer to live in a different residence, you should reject the offer and select where you would prefer to live. A £2,000 discount on the cost of the accommodation will then be applied.
If space in Cwrt Mawr is no longer available you will be offered a room in similar residences such as Trefloyne or Pentre Jane Morgan.
Please note…
If you initially move into Cwrt Mawr, but later decide to move to a different university-managed building, then the £2,000 discount will be applied to the cost of the new accommodation on a pro-rata basis (at a nightly rate, minus any time lived in Cwrt Mawr). Moving accommodation is subject to availability and requires you to complete a Transfer Request.
Terms and Conditions
Students will be eligible for this offer for the entire length of their course, provided they remain full international fee-paying students and continue to select university-managed accommodation;
The International Accommodation Award is only applicable through term-time. For undergraduate students, this is usually 39 weeks (i.e., is not applicable over the summer). For postgraduate students, it is usually 50 weeks;
No discounts can be provided for accommodation that is not managed by the University;
All normal regulations concerning accommodation licenses and application deadlines apply;
Students on International English Centre (IEC) Pre-sessional, International Foundation and Pre-Masters courses are entitled to free Cwrt Mawr accommodation.
*Students must meet the terms and conditions to be eligible for the offer.
Global Wales Scholarship
We are delighted to be able to offer 4 x Global Wales Scholarships worth £10,000 for applicants to a Postgraduate Masters course at Aberystwyth University.
The scholarships are available to students from the countries of the European Union, India, USA and Vietnam and payment will be via a tuition fee discount.
These prestigious scholarships are funded through a partnership between the Welsh Government, Universities Wales, The British Council, and the Higher Education Funding Council for Wales.
Please see the Study in Wales website for full details of this exciting scheme and to complete the online Application Form. The deadline for submitting an application for the scholarship is 20 June 2021. You must have already applied to an Aberystwyth University Master's degree to be eligible for the scholarship. You must complete the application form in one sitting but you can view the questions you will need to answer here so that you can plan your responses in advance.
Please note:
The Global Wales Scholarship can be held alongside any other awards you may be eligible to receive, including the international accommodation scholarship;
Successful applicants will hold an undergraduate Bachelors degree with a minimum standard equivalent to a UK 2:1 Honours classification;
Applicants must satisfy the University's English Language requirements and meet the terms of their offer in full;
The scholarship is for students following a full-time PG Masters programme and the £10,000 will be deducted from the relevant tuition fee. Applicants will be responsible for funding the remainder of the tuition fee and living costs;
Award of this scholarship is also subject to the Eligibility Criteria as published on the Global Wales Scholarship website. It is important that you read these fully before submitting your application;
Although priority consideration will be given to applicants who have not undertaken previous postgraduate study, applicants who already hold a postgraduate qualification will be considered for a scholarship. It is up to the applicant to ensure that they satisfy the UKRI's visa requirements regarding continued study in the UK.
Other Scholarships
Living Costs
Below are general examples of the kinds of costs incurred by a student staying at Aberystwyth. Remember, these will vary according to the lifestyle of the individual student. Costs are calculated over the academic year which is usually around 39 weeks.
Please also bear in mind that these are average costs. The residential costs at Aberystwyth are much lower than in other parts of the UK. Travel costs within the town are low and general living costs are much cheaper.
University Residences
Expenditure
Cost per Week
Cost per Annum

From £85.40

From £3,331

Food, Laundry & Toiletries

£45
£1,800
Bills (Energy, Internet)
Included
Included

Contents Insurance

Included
Included
Phone Contracts

Phone & SIM
£14.00+ per month

SIM only
£6.00+ per month

Books, Equipment & Stationery

£150
Clothing
£200
Social
£30
£1,170
Aber Sport Residential Package
Included
Included
Travel Home
£200+
TV Licence
£154.50
Extras
£10
£400
Private Sector
There is a wide range of self-catering private sector accommodation available, where in most cases energy costs will be added to the rent. The Accommodation Office advises a maximum target of £80 per week exclusive of energy for the average single study bedroom with shared communal facilities such as kitchens and bathrooms. Please allow for 40 weeks at the average rental plus, to cover the summer vacation, 12 weeks at 50% of the average weekly rentals:
Expenditure
Cost per Week
Cost per Annum

Room

From £65

From £2,890

Food, Laundry & Toiletries
£45
£1,800

Bills (Energy, Internet)
Depends on whether any bills are included in your rent

£15 - £25
£600 - £1,000

Contents Insurance

(Depends on the value of your items)

£90 - £180
Phone Contracts

Phone & SIM
£14.00+ per month

SIM only
£6.00+ per month

Books, Equipment & Stationery

£150
Clothing
£200
Social
£30
£1,170
Aber Sport 125 Deal (non-residential student)
£70 / £125
Travel Home
£200+
TV Licence
£154.50
Extras
£10
£400