InterPol Taster Day for Pre-applicants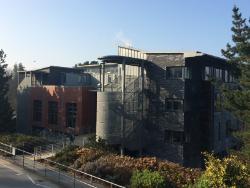 The Department of International Politics invite you to their University Taster Day on Friday 14th September 2018.
During the Taster Day we will provide you with a sense of what it is like to study international politics in Aberystwyth, such as the types of topics you will encounter, the way we teach, and the technologies and facilities we have. We will also explore the town Aberystwyth with a focus on its politics, history and international connections.
This taster day will be of interest to prospective students with an interest in politics and government, history, and geography.
Next steps:
Read the details and FAQs below.
The details
The Taster Day begins at 12.30pm. We'll meet in the Main Hall of the International Politics Building, located on the main University Penglais Campus with a lunch provided.
During the Taster Day we'll run an interactive workshop on Resolving the Israel-Palestine Conflict, followed roundtable on Brexit. Finally, we will visit locations of political and historical significance in Aberystwyth and discuss the key issues they raise for politics and international politics, such as national identity, war and regional politics.
The programme will finish at around 5pm.
What to bring
For part of the afternoon we will be out in Aberystwyth. We know what British weather can be like... So, we've listed both essential and suggested items for you:
Essential items:
Comfortable footwear for walking through town.
Showerproof jacket.
Sun protection.
A small notepad and pencil.
Also consider bringing:
Suitable waterproofs, if the weather's looking rather wet!
A small amount of cash.
A camera.
For further information, or to express an interest in our Taster Day, please contact Dr Anwen Elias
‌FAQs
Q. My family/guardians want to travel for the Taster Day too, can they come?
A. By all means, yes! The Taster Day itself is open to students only, but we are happy to suggest a range of options for your parents or guardians to do during the afternoon.
Q. What time should I/we arrive?
A. We suggest you aim to arrive at around 12.15-12.30pm in order to register prior to the lunch which will begin at 12.30pm. We will meet in the Main Hall of the International Politics Building.
Q. What time does the Taster Day finish?
A. We will aim to wrap up the day's activities by 5pm.