119. Robots for the Real World
Dr Helen Miles, Dr Fred Labrosse, Dr Patricia Shaw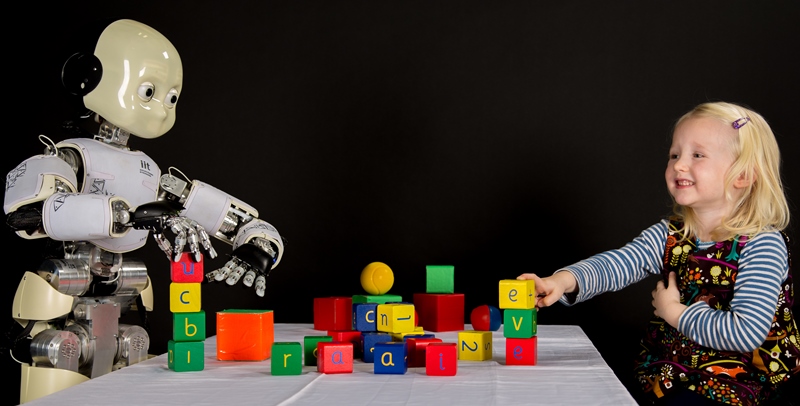 Aberystwyth University's Intelligent Robotics research group (IRG) has substantial expertise in producing integrated hardware and software systems for real-world applications with significant impact, including in the space industry.
Members of IRG are responsible for developing several key systems of the ExoMars programme and providing data for industry partners. Furthermore, they have been actively engaging with the general public.
Through varied activities appealing to a diverse range of audiences along with the award-winning robotics club, they have interacted with thousands of people, inspiring youngsters and changing perspectives on the future and potential of robotics.
News: iCub at play catches judges' eye
Department of Computer Science – Intelligent Robotics
Further Information
Dr Helen Miles
Dr Fred Labrosse
Dr Patricia Shaw
Academic Department