Intelligent Robotics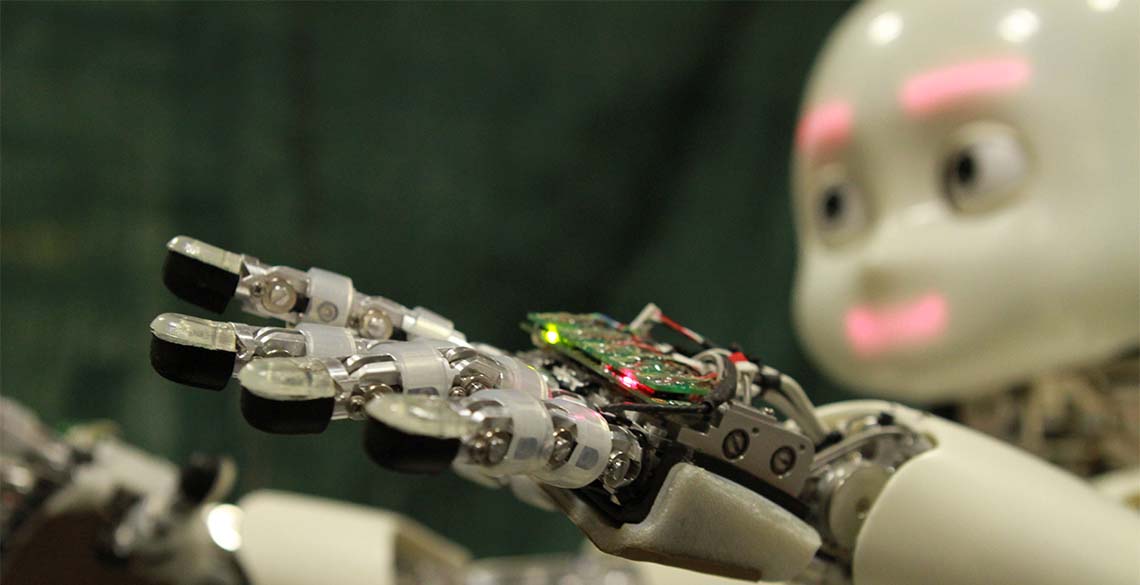 ‌‌The Intelligent Robotics Group (IRG) is one of the largest and best-known robotics groups in the UK.
Carrying out research that falls under the umbrella of "unconstrained environments", in the context of both software and hardware.
Biologically inspired models of control and cognition provide a common theme to much of the group's work. Robot vision systems work has also followed this theme along with more traditional vision techniques.
Work in space robotics has been prominent with involvement in Beagle2 and several future Mars missions.
There is a significant computer vision component in the group: feature-based localisation of aerial platforms for planetary exploration; extraction of the 3D structure of complex objects; appearance-based methods to provide mobile robots with various capabilities including topological mapping and pose stabilisation. The vision research has gone beyond a supporting role for robotics, reflected in the Department's recent strategy to further develop the Vision Graphics and Visualisation.
Research Topics
Biologically inspired robotics and control
Space robotics
Visual navigation and mapping
Field robotics
Activities and Events
Meet our Robots
Sea
Space
Field
Lab
Humanoid