Other Funding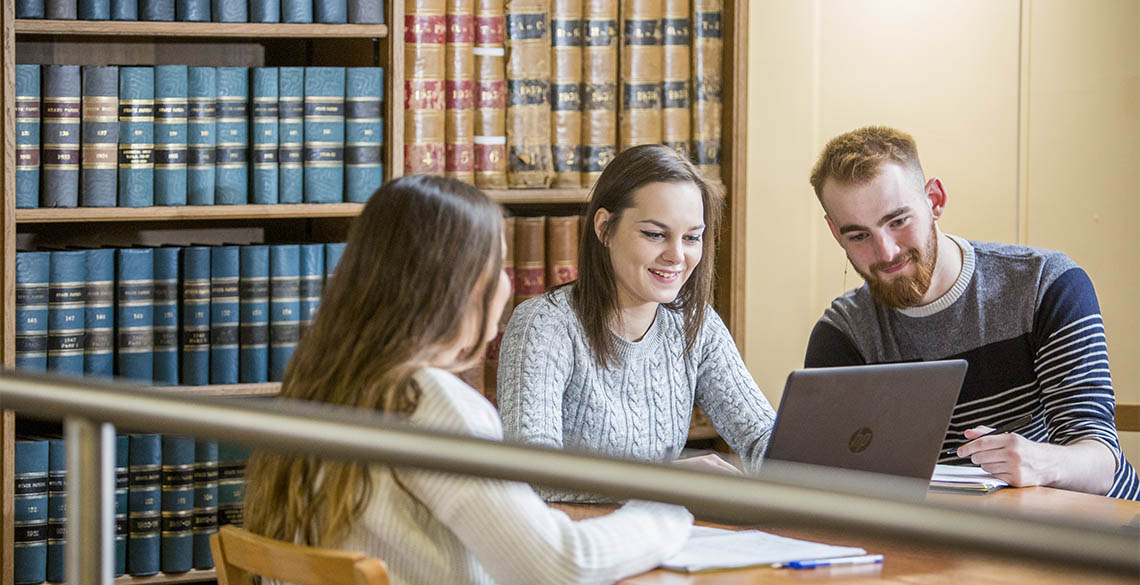 Potential Funding Opportunities...
British Council
International students are strongly encouraged to approach the British Council in their home countries at the earliest date possible to enquire about assistance. In addition, most British Council offices will have a library of resources that you can use to find out about independent charities and trusts that may have scholarships to award in your chosen field of study.
For further information visit the British Council website.
Chevening Scholarships
Chevening Scholarships provide full funding for a one-year Master's degree in any subject. Applicants must be a citizens from a Chevening-eligible country or territory.
This full financial support is provided by he UK Foreign, Commonwealth and Development Office and partner organisations. The scholarships are awarded to outstanding scholars with leadership potential.
For further information about the potential funding available through the Chevening Scholarship scheme, and for details of eligibility criteria and how to apply, please visit www.chevening.org/scholarships/.
Commonwealth Shared Scholarships
Awards & Eligible Courses
Aberystwyth University has been allocated 2 Commonwealth Shared Scholarship Awards for the 2022/23 academic year the following approved course:
Eligible Commonwealth Countries
Bangladesh; Cameroon; Eswatini; Ghana; India; Kenya; Kiribati; Lesotho; Malawi; Mozambique; Nigeria; Pakistan; Papua New Guinea; Rwanda; Sierra Leone; Solomon Islands; Sri Lanka; Tanzania; The Gambia; Tuvalu; Uganda; Vanuatu; Zambia.
Application Process
Important - Applicants for the Shared Scholarship should not make a course application to Aberystwyth University at this stage.
The application for the Commonwealth Shared Scholarship is a separate application process. 
All Shared Scholarship applications must be made via the Commonwealth Scholarship Commission (CSC) Online Application System at https://fs29.formsite.com/m3nCYq/wfeafywiw0/index.html
The CSC system may suggest that you need a university application number.  This is not needed.  You can either leave this section blank or enter a dummy number in order to move forward with your application on their system.
The deadline for scholarship applications to be made via this system is 16:00 (GMT) on 20 December 2021.
Further Information
Further information about the scholarship, including relevant Terms and Conditions, are available on the CSC's website at https://cscuk.fcdo.gov.uk/scholarships/commonwealth-shared-scholarships/. 
Candidates must hold, or expect to hold upon graduation, the equivalent of a minimum of an upper second (2i) Bachelors Honours degree in a relevant discipline (e.g. Parasitology, Biological Sciences, or a closely related discipline). In reality, many candidates will have the equivalent of a First Class Honours degree.
Details about how we compare international qualifications and grading to UK Bachelors Honours degrees can be found at https://www.aber.ac.uk/en/study-with-us/pg-studies/apply/comparability/.
Candidates will also be required to provide evidence that they meet the university's standard English language proficiency entry requirement for their chosen course.  Further details can be found at https://www.aber.ac.uk/en/study-with-us/pg-studies/apply/english-language/.
Global Wales Scholarship
We are delighted to be able to offer 3 x Global Wales Scholarships worth £10,000 for applicants to a Postgraduate Masters course at Aberystwyth University.
The scholarships are available to students from the countries of the European Union, India, USA and Vietnam and payment will be via a tuition fee discount.
These prestigious scholarships are funded through a partnership between the Welsh Government, Universities Wales, The British Council, and the Higher Education Funding Council for Wales.
Please see the Study in Wales website for full details of this exciting scheme and to complete the online Application Form. The deadline for submitting an application for the scholarship is 20 June 2021. You must have already applied to an Aberystwyth University Master's degree to be eligible for the scholarship. You must complete the application form in one sitting but you can view the questions you will need to answer here so that you can plan your responses in advance.
Please note:
The Global Wales Scholarship can be held alongside any other awards you may be eligible to receive, including the international accommodation scholarship;
Successful applicants will hold an undergraduate Bachelors degree with a minimum standard equivalent to a UK 2:1 Honours classification;
Applicants must satisfy the University's English Language requirements and meet the terms of their offer in full;
The scholarship is for students following a full-time PG Masters programme and the £10,000 will be deducted from the relevant tuition fee. Applicants will be responsible for funding the remainder of the tuition fee and living costs;
Award of this scholarship is also subject to the Eligibility Criteria as published on the Global Wales Scholarship website. It is important that you read these fully before submitting your application.
Stafford and Grad Plus Federal Loan Programs
US Fulbright Global Wales Postgraduate Award
Please note that this award is open for applicants from the USA only
This is a Master's degree scholarship to study at one of the participating Welsh Universities (including Aberystwyth University), in any field. Top scholars are welcome to apply to the Global Wales Master's award. It is a central award to any of the Welsh Universities, but the applicant should specify the proposed subject to study, proposed supervisor, and at which university.
Subject: This award is open to all disciplines
Award covers: Tuition waiver for a Master's, plus living stipend of £13,450
Applications close early October for the following academic year.
For further details, including information about how to apply for this award, please visit: www.fulbright.org.uk/going-to-the-uk.
US Marshall Scholarships
(Students from the USA only)
Marshall Scholarships finance young Americans of high ability to study for a degree in the United Kingdom. At least forty Scholars are selected each year to study at graduate level at a UK institution in any field of study. Each scholarship is held for two years.
For further information visit: http://www.marshallscholarship.org/
Snowdon Masters Scholarships
Snowdon Masters Scholarships have been designed to identify and accelerate talented disabled individuals through higher education.
These scholarships offer up to a maximum of £30,000 of funding per successful student to support them to join a UK based Masters programme. The funding can include up to £15,000 towards Masters tuition fees, and a £15,000 p.a. allowance while studying.
Applications are open to both Home and International students.
Further information and details about how to apply (including the relevant Snowdon Master's Scholarship application deadlines) can be found at https://www.disabilityinnovation.com/projects/snowdon-masters-scholarships.