US Federal Loans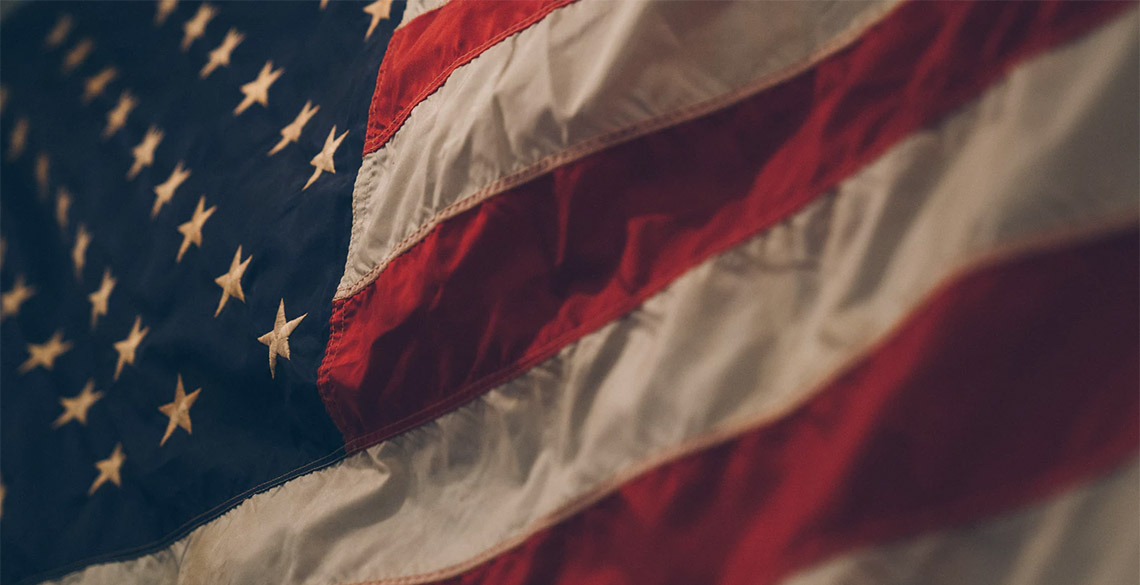 A US citizen or US national may apply for US Federal Loans for educational related costs to study at undergraduate or postgraduate level at Aberystwyth University.
US Federal Loans are available from the US Government to eligible students on eligible programmes of study. Aberystwyth University is an approved Title IV institution for the purpose of administering these loans.
Please note that all loans must be repaid. It is the responsibility of the borrower to repay the loan.
Under the Direct Loan programme, the lender will be the US Federal Government rather than any commercial lender or bank.
For queries relating to US Federal Loans at Aberystwyth University please contact usloans@aber.ac.uk
Consumer Information for US Federal Loans
Consumer Information
As part of the William D Ford Federal Direct Loan Program – Standards for Participation - the US government requires institutions which offer US Federal Loans to disclose the following Consumer Information. If you require any further information about the content, please email usloans@aber.ac.uk
The University's general Terms and Conditions in respect of an offer of a place on a degree program also apply.
Institutional Information
The following information is provided for review to any student wishing to receive a Federal US Loan while studying at Aberystwyth University. Loans at the University are administered by the Admissions tea,m within Academic Registry, and staff are available to be contacted by phone or email to assist with the loan process. If you require any further information us by email to usloans@aber.ac.uk.
Federal Loan Information
Information about the loans which may be available to you during your studies at Aberystwyth University can be found on our US Federal Loans website.
Here you will find information on, but not limited to:
Types of loan potentially available
Application process
Disbursement of loans
Repayments of loans
Satisfactory Academic Progress Requirements
The University can signpost students to further information on policies and procedures published by the Department of Education, including the rights and responsibilities we have as a school under the Title IV Higher Education Act.
Academic Program Information
Further information about the current study programs offered at Aberystwyth University can be found on our Course Pages.
Program Eligibility
Aberystwyth University cannot originate US Federal Loans for the following degree-level programs:
Bachelors courses in Nursing
Bachelors courses in Veterinary Science
Any program studied via Distance Learning (off-campus)
Pre-Sessional programs
Where students undertake, or plan to undertake any amount of study or research in the US during part of their program
Any programs delivered with a 'Joint Institution' - where the 'Joint Institution' is not eligible to disburse Title IV funds
Aberystwyth University cannot originate US Federal Loans for the following levels of program:
University Certificate
University Diploma
Certificate of Higher Education
Diploma of Higher Education
Postgraduate Certificate
Postgraduate Diploma
International Foundation Certificate
Intercollegiate Athletic Programme Participation Rates & Fianancial Support Data
Aberystwyth University does not have an 'intercollegiate athletic programme' similar to US schools. However, information about the university's Sport Centre can be found at https://www.aber.ac.uk/en/sportscentre/
Student Life in the UK
Prospective students are encouraged to read about student life in the UK at http://www.aber.ac.uk/en/international/.
Cost of Living, Tuition Fees & Scholarships
Information on the cost of living in Aberystwyth, as well as our tuition fees and available scholarship, can be found at https://www.aber.ac.uk/en/study-with-us/fees/
Information about the typical costs of living in Aberystwyth can be found at https://www.aber.ac.uk/en/sscs/advice-info-money/managing-money/typical-costs/
Cost of Attendance
We conduct a review of the annual living costs of international students (both undergraduate (9 months study) and postgraduate (12 months study)) at the start of our US Federal Loans processing cycle in may/June each year, and before any Cost of Attendance calculations for the forthcoming academic year are made. We determine the reasonable average living costs, including those for supplies, IT/books/photocopying, transportation and utilities.
Textbook Information
Information about any required and recommended textbooks for your course will be provided to you by your academic department. Should you require specific information about textbooks, please contact your academic department for advice. You are not required to buy books from a specific book shop.
Exchange Rates
Aberystwyth University has set the at 1.4 for the 2021/22 academic year. We set our exchange rate at the start of our US Federal Loans processing cycle in may/June each year, and before any Cost of Attendance calculations for the forthcoming academic year are made. Our exchange rate is based on an average of the UK Consumer Prices Index (CPIH) from the previous 12 months.
Please note that this may not be the actual exchange rate your received when you received your loan monies. However, it provides a guide to convert the costs of studying at Aberystwyth from Pound Sterling (GBP) to US Dollars (USD) for the purposes of applying for your loan. The actual exchange rate use will be that on the day when the university receives your loan into the university's bank account from the US Treasury.
Accommodation
Further information about accommodation at Aberystwyth can be found at http://www.aber.ac.uk/en/accommodation/
Equality and Diversity
The University treats matters related to Equality and Diversity very seriously. Further information can be found at https://www.aber.ac.uk/en/equality/
Support and Facilities for Students
The University's Student Support Services provide advice and support for all our students http://www.aber.ac.uk/en/student-support/
Student Support can provide information about thee potential disability support which may be available at the university, and student should be aware that that any related additional costs can be included in their Cost of Attendance when applying for Federal or private loans.
Drug and Alcohol Abuse Prevention Program
Information on Alcohol and Substance Abuse is provided at https://www.aber.ac.uk/en/hr/info-staff/supporting-staff/work/healthanddisability/health-wellbeing/alcohol/ together with a link to the University's Drug and Alcohol Policy.
Vaccinations Policy
Further information about health and vaccinations can be found at https://www.aber.ac.uk/en/sscs/student-health/
Specific Information regarding Covid-19 vaccination can be found at https://www.aber.ac.uk/en/important-info/together-in-aber/vaccinations/
Missing Student Reporting
Information about the university's procedures in response to a report of a missing student can be found at https://www.aber.ac.uk/en/media/departmental/theuniversity/policies/studentsupport/Procedures_on_Responding_to_Missing_Students.pdf
Privacy of Students Records
Your rights under the General Data Protection Regulations (GDPR) 2018 are outlined on the University's website: https://www.aber.ac.uk/en/academic-registry/about/data-protection-information/
Should you have a complaint about the processing of your US loan, you have the right to file complaints with the US Department of Education, although it would be preferable that you contact us first so that we can try to resolve the problem for you.
National Student Loan Data System (NSLDS)
Aberystwyth University will submit details of your loan to NSLDS if you received Federal Aid while studying with us. Your enrollment information will be updated every 60 days and will be accessible to guaranty agencies, lenders and schools who are authorised users of the NSLDS system.
Return to Title IV Funds
Students can only access US Federal Loan funds if they are "earning" them by being enrolled on an eligible program. If full-time enrollment status changes, students are legally required to inform the University so that disbursements can be amended and subsequent disbursements cancelled where necessary.
US Federal Regulations specify how a School must determine the amount of Federal Direct Stafford or Federal PLUS Loans that a student earns if they withdraw from the School, transfer to an ineligible program of study or drop below what is considered half-time study. Any "unearned" funds must be returned to the lender in a process known as Return to Title IV (R2T4). Staff in the Admissions section of the university's Academic Registry are responsible for calculating R2T4. Further information about the Return of Title IV Funds regulations and procedure can be found on the US Federal Student Aid website.
FERPA (Family Education Rights and Privacy Act)
The University's policy on Freedom of Information is available at http://www.aber.ac.uk/en/infocompliance/policies/foi/.
The University's Copyright Policy is also available at http://www.aber.ac.uk/en/infocompliance/
Students should also note that in terms of academic practice, they are subject to the Rules & Regulations of the University: https://www.aber.ac.uk/en/academic-registry/handbook/regulations/
Federal Tax Forms – 1089-T Tax Form
As a non-US institution, the University is not a US IRS tax deducting organisation, and has no authority to complete a 1098-T Form. A tuition fee statement can be requested from the University to assist with the completion of this form. You can contact the Fees Office by email (fees@aber.ac.uk) to obtain a tuition fee statement.