Welcome Nigeria
Due to the high volume of applications we receive from Nigeria, in order to submit an application to Aberystwyth University, you will need to contact one of our trusted partner agents listed in our agents tab below. They all have excellent knowledge of what the University has to offer and how to apply. There will be no cost for this service.
If you have any general questions about student life in Aberystwyth, please contact the regional officer for your country:
Contact: Jack Coates
Email: jac136@aber.ac.uk
Phone: +44 (0) 1970 621892
Entry Requirements
Entry Requirements

Foundation

International Foundation Certificate

30-week: WASSCE with minimum 5 grades at C6 including in relevant subjects.
Candidates who narrowly miss the academic entry requirements may be considered subject to interview.

IELTS: for UKVI 4.5 - 5.0 depending on pathway selected.

15-week: WASSCE with minimum 4 grades at B3 including in relevant subjects.
Candidates who narrowly miss the academic entry requirements may be considered subject to interview.

IELTS: for UKVI 5.0-5.5 depending on pathway selected.


Contact tesol@aber.ac.uk

Undergraduate

Course with an integrated foundation: WASSCE with at least 3 subjects at grade B3.

Direct entry:

A WAEC Certificate AND International Foundation Programme.
A-Levels (104-128 UCAS points)
International Baccalaureate (28 - 32 points)
National Diploma / Diploma - minimum grade Merit/Lower Credit
HND / Advanced Diploma - can be considered for year 2 entry

A merit award or above at HND can be considered for year 2 entry.

Postgraduate

Generally, the minimum entry requirement for most taught masters courses is the equivalent (see below) of a lower second class honours degree (2.2). However, some departments may require upper second class honours degrees (2.1) (e.g. Department of International Politics) or relevant work experience.

| | | |
| --- | --- | --- |
| Bachelor's 2.2 | Bachelor's 2.1 | Bachelor's 1st |
| GPA: 2.5 | GPA: 3.0 | GPA: 3.6 |

For specific requirements, please refer to the Postgraduate Admissions Office website.

English Requirement

IELTS score of at least 6.0 - 7.5

WAEC/NECO, SSC: Grade C6 or above.

If you require help or assistance with your English then our International English Centre will be pleased to offer assistance and guidance. The Centre offers an intensive full-time course available before you commence your degree and provides ongoing support throughout the duration of your studies.
Please note each course may require specific entry grades from the qualifications highlighted above. Some courses may also require an additional portfolio or interview.
Alumni Profiles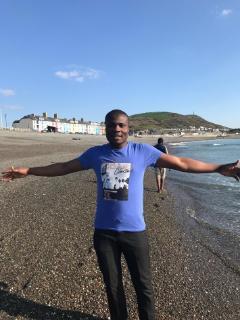 Ahmed Ridwan
"I enjoyed every bit of my time at Aber, from academics to social interactions. I can say the best part is the way students were treated both by the teaching staff and the non-teaching staff. It opened my eye to how student-teacher relationships should be to make it gel. Also, most of the locals are highly welcoming and willing to offer guidance.
The research experience I gathered for my dissertation at Aber was instrumental in securing a PhD position for myself at the University of Maryland, US.
I'll recommend Aber to everyone any day, anytime. You can be sure of getting a quality education, building your self-esteem and vision, as well as enjoying a serene environment."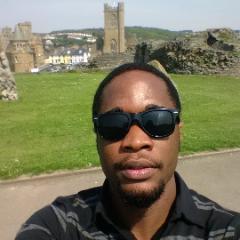 Andrew Banigo
(LLM International Commercial Law)
"The best things for me about the university were how close-knit the community was, the societies and activities that gave ample opportunity to network, discover yourself and learn new things, the beautiful scenery and the rich history of the town, and how this history interwove into the fabric of the community.
If you ever feel too far from home, societies such as the Afro-Caribbean society will ensure that you connect to a community closer to home and find a support system that ensures that you do not have to go through your journey in Aberystwyth alone."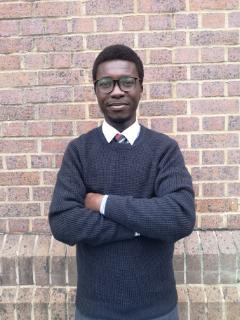 Michael Arowosegbe
(MRes Parasite Control, Commonwealth Shared Scholar)
"I was optimistic that such a prestigious scholarship in one of the best universities for student satisfaction will not only enable me to study in a world-class citadel of learning, but I will also acquire requisite skills for the development of science and technology in Nigeria.
I tried to balance study with some social life while at Aberystwyth University. I went on hiking with friends along the coast, which was priceless. The mountain view on Constitution Hill was breathtaking, especially the sighting sunset in the evening. Aberystwyth is such a beautiful place. Additionally, I had a wonderful time sampling new cuisine.
I am currently a PhD student at the University of Arizona, where I intend to explore translational research in drug discovery at the Department of Pharmacology and Toxicology.
I will most assuredly recommend Aberystwyth University to anyone who wishes to have a great education in one of the best environments. I was impressed by the university's environmental management in addition to her top-notch teaching and research. No wonder it is one of the best places for student satisfaction and among the top 3% in the world."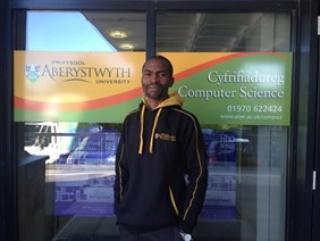 Emmanuel Isibor
"For me, the best things about Aberystwyth University were being awarded a scholarship, a conducive environment to study, having the right support from the university during my studies and the opportunity to enlarge my network.
I like the close-knit community feel of Aberystwyth and really appreciate the diversity and rich culture which was on display during the One World Week celebrations.
Studying in one of the top 10 Computer Science departments in the UK significantly helped to prepare me for a career in academia. For example, during my PhD, I was afforded the opportunity to work as a Senior Demonstrator supporting undergraduates and acquired teaching certification which contributed to me securing a teaching job after graduation. I am currently an Associate Lecturer in the Department of Computer Science here at Aberystwyth University.
By studying at Aberystwyth University, you will be getting a world-class education with opportunities to develop yourself and take part in programmes and events that will enrich your student experience and prepare you for the future. Go for it!"