Welcome Zambia
If you have any questions about applying to, studying at, or living in Aberystwyth, please contact the regional officer for your country:
Contact: Sarah Kaiser
Email: sak75@aber.ac.uk
Contact: Jack Coates
Email: jac136@aber.ac.uk
Phone: +44 (0) 1970 621892
Entry Requirements
Entry Requirements

Foundation

Zambia General Certificate of Education with Five (5) overall.

Undergraduate

Direct entry:

Zambia General Certificate of Education

AND International Foundation Programme.
A-Levels (104-128 UCAS points)
International Baccalaureate (28 - 32 points)

Postgraduate

Generally, the minimum entry requirement for most taught masters courses is the equivalent (see below) of a lower second class honours degree (2.2). However, some departments may require upper second class honours degrees (2.1) (e.g. Department of International Politics) or relevant work experience.

| | | |
| --- | --- | --- |
| Bachelor's 2.2 | Bachelor's 2.1 | Bachelor's 1st |
| GPA: 2.5 | GPA: 3.0 | GPA: 3.6 |

For specific requirements, please refer to the Postgraduate Admissions Office website.

English Requirement

IELTS score of at least 6.0 - 7.5

Or

C/5 in English from Zambia General Certificate of Education at Ordinary Level.

If you require help or assistance with your English then our International English Centre will be pleased to offer assistance and guidance. The Centre offers an intensive full-time course available before you commence your degree and provides ongoing support throughout the duration of your studies.
Distance Learning Student Profiles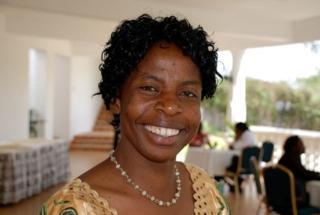 Why I became a Distance Learning Student
By Maureen Hamiyanze
Agriculture is the mainstay of the economy in my country, Zambia. I joined Heifer International Zambia in August 2014 as Programme Manager for Luapula Livestock Development Programme. My main role is providing leadership in the planning, management and implementation of the Luapula Livestock Development Program whose goal is to provide improved livestock species to rural farmers of Luapula Province. Prior to joining Heifer, I provided leadership for the Zambia Fodder Project Pilot (ZFP) which developed, tested, documented and disseminated ecologically sustainable fodder and fodder seed production for inclusion in farming systems in Zambia.
My quest has always been:
'How can agriculture contribute more effectively to sustainable development without depleting the natural resource base or creating an imbalance in our fragile ecosystem?'
This quest informed my decision to undertake the MSc in Sustainable and Efficient Food Production in order to enhance my scientific skills and knowledge in sustainable livestock production. The qualification will not only position me as a key decision maker able to influence agricultural policy, but also enable me to transition into lecturing work. Further, the course addresses the skills gap that exists in my country and region especially among women who are the key players in the agricultural sector. The course provides the perfect fit for these career aspirations. Although balancing work, study and family responsibilities is challenging, Distance Learning is particularly attractive to me as it has granted me an opportunity to study and work at the same time.
Maureen has completed 3 modules (Organic & Low Input Ruminant Production, Grassland Systems and Silage Science). She is currently studying Business Management for Rural Entrepreneurs and hopes to start her MSc dissertation early next year.