Careers Services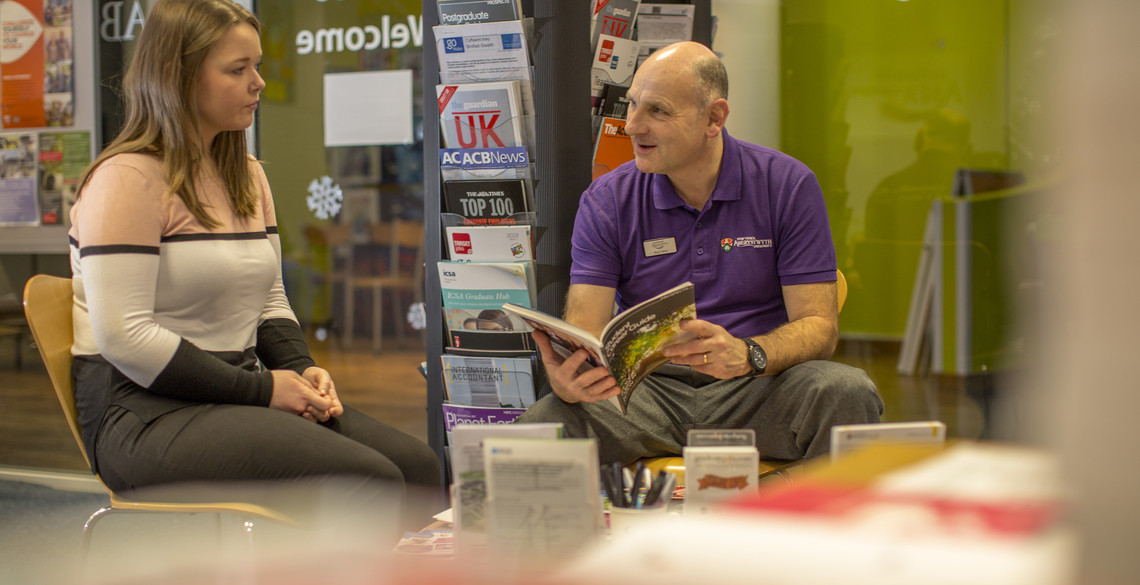 Our careers consultants help you recognise the skills you already have and encourage you to make the most of the opportunities available to you at Aberystwyth.
Following a degree programme is about immersing yourself as fully as possible into the whole student experience and giving yourself the chance to be involved in a range of activities that will not so easily be available to you at any other time in the future.
While your academic studies are the priority for you, you also need to learn how to manage and balance your time effectively to allow yourself the chance to engage with extra-curricular activities. The Careers Service is here to help you understand how you can make your university degree, and all the experiences open to you while studying at university, count towards your future career. Our experienced and professionally qualified staff will help you:
identify and source useful work experience options
recognise the skills your university degree gives you that are valuable to employers
plan your possible future career path(s)
support you as you make applications to employers assess whether postgraduate study will suit you and help progress your career
understand how to set up your own business and begin planning
link with employers, alumni and professional bodies to progress your career plan.
Industry links
You will be offered plenty of opportunities to link with employers through webinars, careers fairs and within the curriculum. Here you may get the chance to work with employers on real-life problems that they encounter, giving you the chance to provide solutions for the workplace - a truly unique experience! We aim to provide all our degree programmes with links to employers, as well as giving you a chance to access activities with employers beyond your course. These include large multinationals such as PwC, IBM and Enterprise Rent-a-Car, national organisations like Network Rail, Teach First and Qinetiq, as well as public sector bodies, local government and the Civil Service.
Work experience
You will encounter a host of different work experience opportunities from casual part-time jobs on campus and across University departments to graduate level jobs with local organisations and beyond. In between these there will be opportunities to develop work-related experiences by acting as an Ambassador for your department, engaging in the running of clubs and societies and volunteering opportunities of all kinds. Don't forget that there are more formal work experience options on offer too, via degree programmes with integrated industrial years and the University's Year in Employment Scheme, allowing everyone a chance to gain valuable and significant work experience on a local, national and global scale. Aberystwyth offers you a range of AberForward experiences too, putting further possibilities your way, plus a host of exchange and semester/year abroad options with partner Universities across the world. Get involved in as many of these as possible as these will definitely make you stand out from the crowd in the future as you develop you career plans, plus they will improve your understanding of your degree course and give you a far broader perspective on live