Aberystwyth Students' Union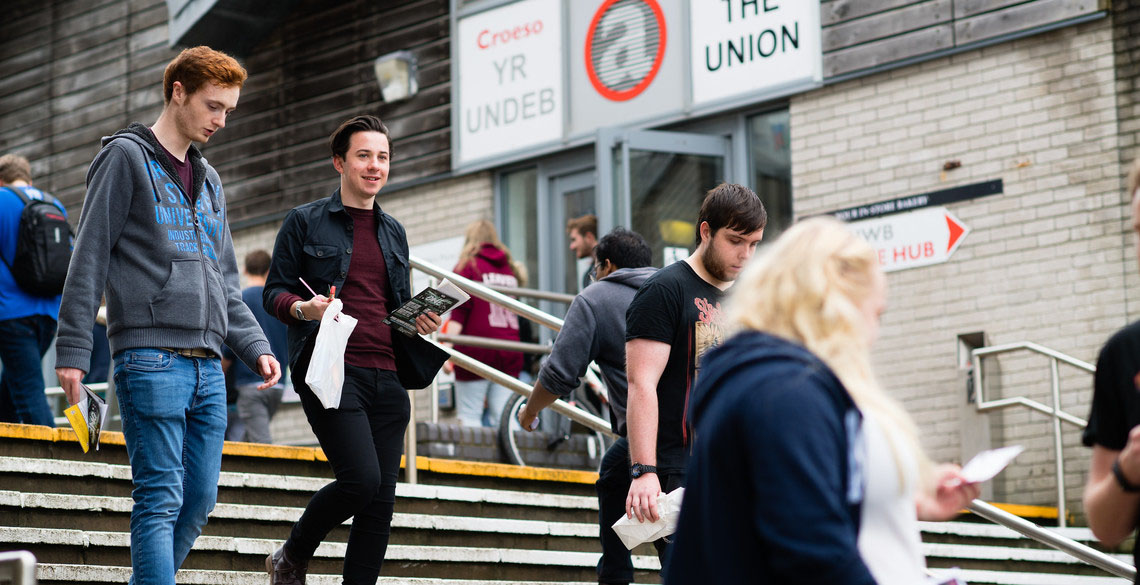 We want Aberystwyth students to love student life and be ready for anything.
Led by students and supported by a team of staff, Aberystwyth Students' Union works to ensure that our students have an epic student journey, are happy, healthy and empowered, with lasting friendships and promising futures.
We are committed to:
preparing students for their next adventure
always giving students the last word
helping students to be as happy and healthy as possible
growing together with students as an Aber family.
These promises are fulfilled by providing students with a range of benefits and opportunities to get involved in, including:
helping students to meet new people, make friends and build communities
100 student sport clubs and societies - including the Postgraduate Students Association, academic societies and a chance to start your own group
supporting, training and working with over 300 Academic Reps to have a positive impact for students at course level
free, impartial, friendly and confidential advice
a representative voice for all Aberystwyth University students
opportunities for students to campaign on the issues they care about
spaces to study, meet and socialise.
The Students' Union team also offer independent support and representation, whether academic, welfare or financial, for students who find they may need a little extra support while at University. Visit the Students' Union website to find out more or click the links below to navigate to different parts of the Students' Union website for further information.