Open Programme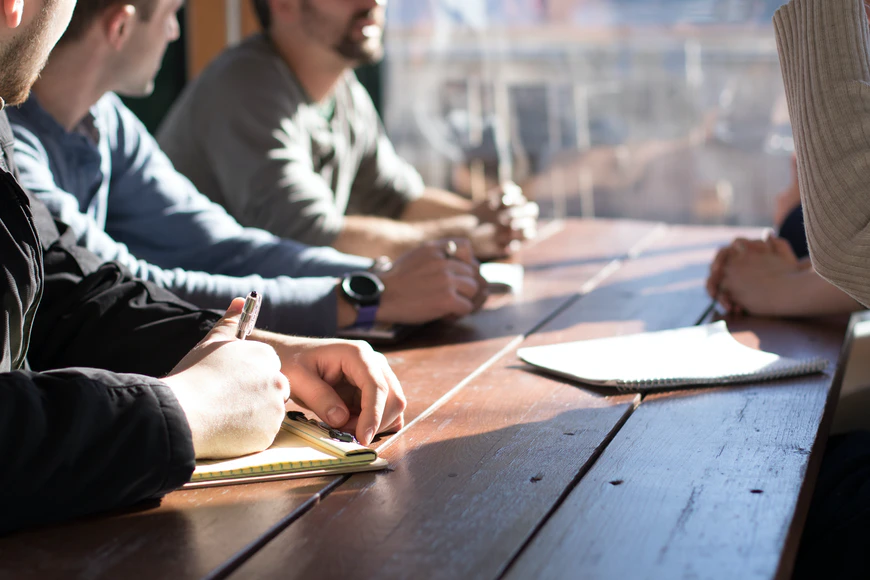 Open Programme
The Open Programme is a knowledge exchange scheme that gives staff, students, alumni and the local community a chance to collaborate as part of the 150th anniversary celebrations.
To mark this significant event in the University's history, an Open Programme has been launched, which gives staff, students, alumni and the local community a chance to contribute to and engage with the 150th anniversary.
Following an application process, a number of groups have been chosen and awarded funding. They will be delivering their projects for the Open Programme Scheme during the 150th celebration year. These innovative projects are inspired by the University's past, present and future and its relevance to communities, locally and globally and will be showcased in a variety of different formats. This is an occasion for our diverse, global community to become part of the University's enduring legacy.    
Below you will find a summary of each project and links to any events that will be happening over the next 8 months. Do check back regularly for updates.
Open Programme Scheme Projects
Aberystwyth University and Welsh Pop Music
Over the last half century and more, the University has been a nursery for some of the most well-known and influential artists and bands of popular Welsh music. Since the first Welsh rock group, Y Blew, was established at the University in 1967 we have a rich history and a close connection with Welsh pop singing that continues to this day. During Founders' week and the 150 celebrations, some of the main artists of the Welsh music scene will be performing at 'Gig Mawr Aber' at the Arts Centre. There will also be an exhibition of old posters, photographs and memorabilia at the Arts Centre to celebrate the University's connection with Welsh pop music. This will be open to the public from Monday 10th to 17th October 2022. Local schools will participate in workshops that will look at the history of Welsh music in the University and locally and put it in a linguistic and political context.
Digital Storytelling
Storytelling and technology go naturally together, and through recent research and outreach projects Computer Science has developed workshops for digital storytelling suitable for humans aged 6+. This project will explore the use of digital storytelling to tell Aberystwyth's stories for our 150th celebration year. Workshops will be held throughout the year at a number of community venues.
We are hosting a coding workshop for children as part of our 150th anniversary celebrations at Aberystwyth Library on 7 January. Come along, learn how to make an animation and enter our coding contest.
More details can be found here
The History of the Christian Union
A series of stories from past and present students about the history of the Christian Union in Aberystwyth. This will be published as a magazine and online.
The World at Our Doorstep: Local Walks in Global Political Landscapes
A series of Aberystwyth-based walks that will seek to inspire walkers to think through global political challenges by walking in their local town and countryside. The walks will be of different lengths, from 45 mins to 4 hours.
When did Aberystwyth become home?
A documentary focused on the theme of 'when Aberystwyth became home to you', with contributions from students, staff and alumni. This collection will be a celebration of Aberystwyth and what it means to the many people who have studied and lived here.
Interfaith Celebrations
These will be a series of events throughout the year organised by the BAME Network at Aberystwyth University to recognize and celebrate a selection of religious and holy days of various world religions. These events will raise awareness and celebrate the diversity of cultures present in our staff and student body as well as in the wider local community.
UMCA: 50th Anniversary
This project will mark this significant milestone in the UMCA's history by collecting, collating and showcasing materials that tell the story of Welsh students in Aber, with a particular focus on their voice and role in shaping the University, as well as local and national politics.
T. Ifor Rees: From Aberystwyth to Latin America
The aim of this project is to bring to light a hidden history and to highlight the global reach of a University alumnus and a Ceredigion native - Thomas Ifor Rees. He is perhaps best known as an author, travel writer and translator – a brilliant linguist, he translated numerous works from English, French and Spanish into Welsh. However, he was also a prolific photographer. There will be an exhibition in 2023 of Rees' photographs and a talk that will explore how Rees championed Wales and the Welsh language on his travels.
Story-writing: inclusion, belonging and identity
This project will support local community residents to use story-writing to respond to their own experiences of their community, including issues of inclusion, belonging, and identity. Self-guided learning materials will be produced so participants can engage with the process at home. These stories will contribute towards a performance/exhibition called Writing Our Community.
The Future of Rural Arts Centres
During this project, Aberystwyth Arts Centre users will complete a survey and attend focus groups to discuss the delivery of art centre services and activities, post-Covid. The findings will be presented at a panel discussion on the 15th of May 2023.
Aber's got Talent!
A concert to showcase the historic relationship between the University and the town of Aberystwyth. It will feature a well-known alumni of the University as a headline act, together with representatives from the community and University staff and students, following a series of open auditions in front of a judging panel of familiar 'Town and Gown' faces. The concert will be held during the main 150th anniversary on May 20 2023.
This project has received funding through the Welsh Government Rural Communities - Rural Development Programme 2014-2020, which is funded by the European Agricultural Fund for Rural Development and the Welsh Government.