Data Protection Information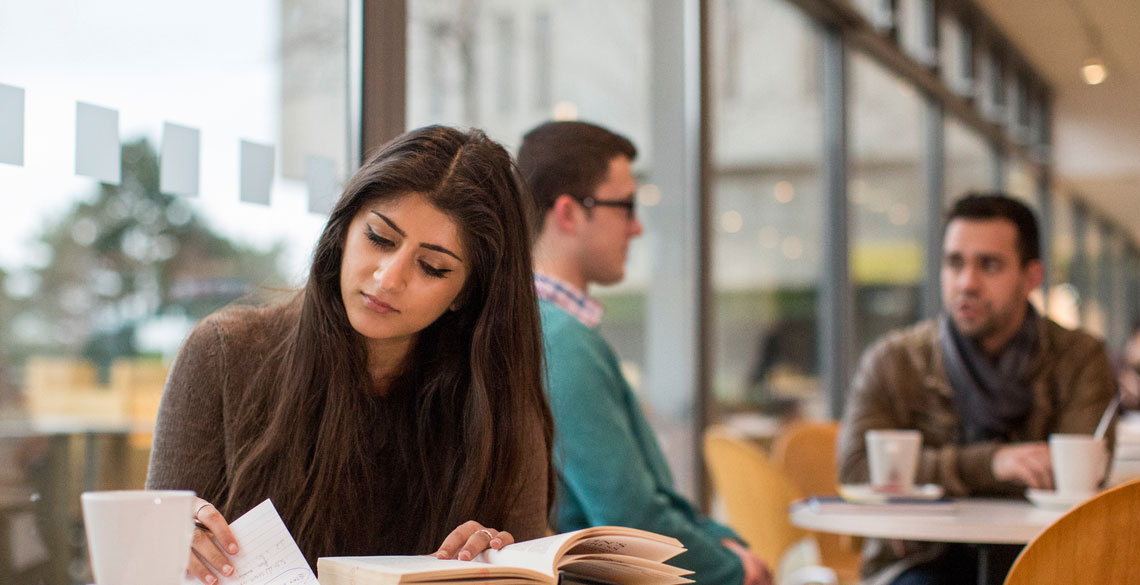 Estates, Facilities & Residences collects, records, uses and in some cases shares personal information, which we hold on the users of our various services; for the purposes in which, they were intended upon collection. This Privacy Statement describes the ways in which your personal data is collected and used by the Residences Team from the initial application process to a student living in University owned or managed accommodation at Aberystwyth University. Estates, Facilities & Residences is committed to the protection and safeguarding of our user's privacy through compliance of the General Data Protection Regulation (GDPR) and Data Protection Act 2018.
We respect your right to privacy and manage your personal data in line with our responsibilities under the UK General Data Protection Regulation (UK GDPR) and Data Protection Act 2018 (DPA 2018). This privacy notice provides information on what data we process and how it is used by the Accommodation Office, Residence Management and Residence Life teams.
When we collect information from you, you will be given more specific details about how we process this personal data.
For information about how the wider University may process your personal data, see the University's Student Privacy Notice.
What type of personal information do we process
We currently process the following information:
your full name;

your UCAS and AU student number;

the photograph you submit for your AberCard;

your home/permanent and term time addresses, landline/mobile phone numbers and personal and AU email addresses;

your date of birth;

your nationality;

any disability or other medical information that you have provided to the University;

your language preference (English or Welsh).
How we get your personal information and how and why we use it
We obtain your personal information from UCAS or directly from you. In some cases, we may receive information about you from another student or member of staff.
We will use the information to:
Process your application for accommodation:
Allocate you a place in residences, considering any requests to live with friends (where applicable) and/or any special requirements relating to any medical conditions or disabilities.
Facilitate your Accommodation Licence Agreement:
Provide you with a formal contract with the University, including information on the fee payment schedule;

Provide you with secure cycle storage, if required;

Report any maintenance issues;

Deal with any requests to end your licence agreement early;

Assist the Finance Department with the recovery of any unpaid accommodation fees.
Manage the time you spend living with us:
Respond to any enquiries you may have;

Deal with any requests to transfer to alternative accommodation;

Provide you with information on upcoming Residence Life activities/events, planned programmed maintenance, inspections, fire drills;

Investigate the reporting of incidents and near misses;

Administer any complaints, investigations and disciplinary proceedings;

Safeguard residents and comply with our duty of care by reporting any concerns.
Lawful bases
Under the UK General Data Protection Regulation (UK GDPR), we process your application for accommodation to take steps prior to entering into a contract with you (Article 6(1)(b)).
We can provide accommodation to students with specific requirements. In order to do this, we may need to process special category data specifically relating to physical or mental health, or religious beliefs. We have identified 'explicit consent' as the appropriate Article 9 condition (UK GDPR Art. 9(2)(a)). If you do not consent to us using your personal information in this way, then we will continue to process your application for accommodation but won't be able to consider any special requirements.
During your stay with us, you may choose to access additional services we offer, and the lawful basis we rely on for processing this information is your consent, for example, association and transfer requests.
You can withdraw your consent at any time by contacting accommodation@aber.ac.uk. This may result in us no longer being able to provide you with the additional service requested.
Who will have access to your personal information
Primarily the University's accommodation and residence teams. We may share relevant information with other University departments, for example, with Student Services if a recommendation for adjustments is needed, and the Finance Office for information relating to payments.
We may also need to share your personal data with third parties for specific reasons:
To ensure your wellbeing it may be necessary to contact the emergency services or your emergency contact and provide them with your personal information.

To assist the Police or other regulatory bodies such as Benefits or Tax Inspectors, UK Visas & Immigration and the Foreign and Commonwealth Office pursuant to the investigation or disclosure of a potential crime or national security matter.

To deliver externally hosted IT services or products to the University. Such information will only be used to provide the contracted services, such as door access control systems (SALTO), and in accordance with the terms of agreements with the University.
How we store your personal information and for how long
Your personal information is securely stored on the University's systems, hosted within the UK or the EU. Only members of staff who need access to relevant parts, or all of your information, will have authorised access.
Your personal information will be held electronically for 6 years after the termination of your accommodation licence agreement before being deleted.
Unsuccessful or withdrawn applications for accommodation will be deleted 12 months after the date of completion.
Personal information relating to requests for additional services, such as transfer requests, requests for cycle storage and general email enquiries, will be kept for no longer than 12 months after the termination of your accommodation licence agreement.
What are your rights
You have the right to access your personal information, to rectify, to erase, to restrict processing and to the portability of your personal information. Where you have provided your consent to the processing of your personal information then you also have a right to withdraw that consent (as detailed above). Please visit the University Data Protection webpages for further information in relation to your rights. 
If you wish to exercise any of your rights, contact accommodation@aber.ac.uk.
More information
If you have any questions, contact accommodation@aber.ac.uk in the first instance. If you are unhappy with the way your personal information has been processed, you can contact the University's Data Protection Officer
Issue date 18.10.2022 - Version number 2.0.