UUK Code of Practice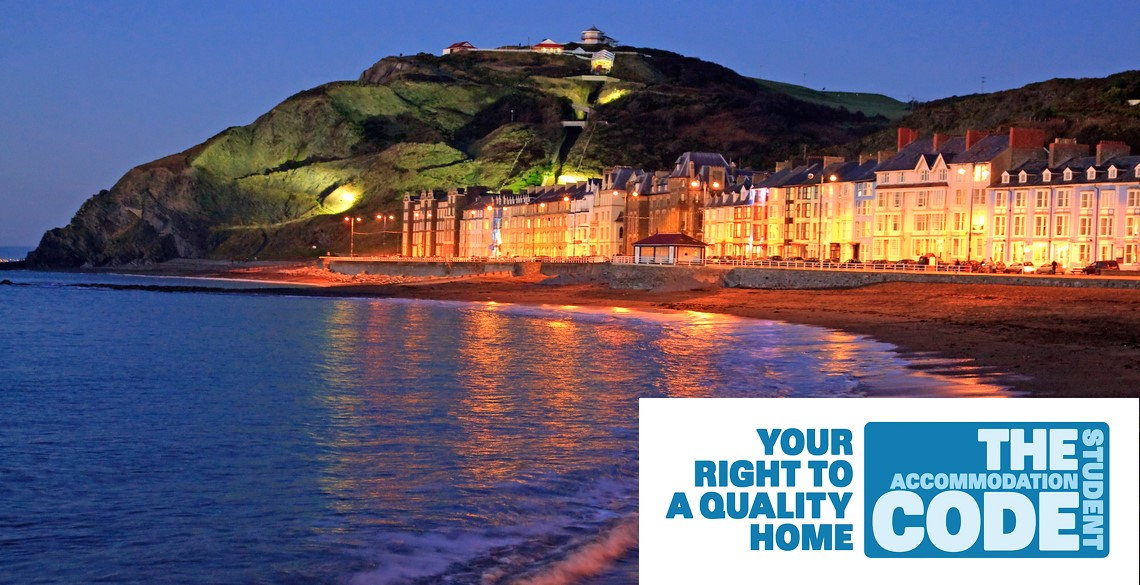 The Student Accommodation Code (often referred to as The Code) developed by Universities UK (UUK) and GuildHE is for the Management of Student Housing. Where you live is probably the most important part of your university experience, especially in your first year. It's reassuring to know that when you move away from home for the first time, The Code is there to protect your rights to a safe, good quality place to live. Aberystwyth University has signed up to the Code and it covers all of our residences.
The Code outlines everything you should expect from your University Accommodation as well as your responsibilities as a tenant.
• A healthy, safe environment – the code ensure your accommodation is signed up to all necessary health and safety standards.
• Repairs and maintenance – the code states that the University is responsible for ensuring your accommodation is in a good state of repair and that you know how to report any issues.
• Clean, pleasant living environment – the code states that your accommodation should offer good heating, lighting, hot water and ventilation.
• A formal, contractual relationship with the landlord – the code states that as a tenant, you should have a formal contract with the university.
• Access to health and wellbeing – the code states that the University should give information and support in regards to your health and wellbeing.
• A living environment free from anti-social behaviour – the code states that the University should have procedures in place to help make sure everyone is treated with respect.
Accommodation that is signed up to The Code gets independently audited every 3 years to ensure it continues meeting its high standards. In our most recent audit, Aberystwyth University holds substantial assurance (the highest level available)!
For more information on what The Code means to our residents, see our Residents' Handbook.
You can also see a short introductory video as well more information on The Student Accommodation Code webpage.