Aberystwyth Robotics Week 2020
20-26th June, 2020
We are celebrating UK Robotics Week with a range of online events and activities for all ages throughout the week.
Update
We hope you enjoyed the various events run during robotics week. If you missed any of them, or would like to revisit, they will remain online for you to watch. Links provided below.
Overview
Creative Competitions
Short Story

(400 words)

Write a short story on one of the following topics:

Living in the future with robots
An adventure with a robot
My friend is a robot

Design a Robot

(A4/A3)

Create a poster displaying your design for a robot with a brief description of its skills.

For example, your robot could be:

An outdoor robot
A space robot
A companion robot
Rules
All entries must include Name, Age, and email contact.
Prizes will be awarded in the following age categories:
Under 5 yrs old
5-7 yrs old
8-10 yrs old
11-13 yrs old
14-16 yrs old
17+ yrs old
Submit your Work
To enter the Short Story and Design Competition, you should email your story or poster (as a PDF) to roboticsweek@aber.ac.uk by DEADLINE EXTENDED TO 7TH JUNE
Winners will be announced at Beach Lab on Saturday 20th June 2020
Follow us on Twitter:
@AberRobotics #AberRoboticsWeek #WythnosRobotegAber
Beach Lab
Date: 20/06/20 11:00-16:00
Location: Youtube Live
Spend the day at the virtual beach with the robots and humans from the Aberystwyth Robotics Club!
Evening of Robotics
Date: 22/06/2020, from 4pm
Location: Online, Please sign up for link below.
Bio-inspired Robotics
An evening of talks discussing the latest research in bio-inspired robotics at Aberystwyth University with an opportunity to ask questions.
Key speakers include:
Dr Patricia Shaw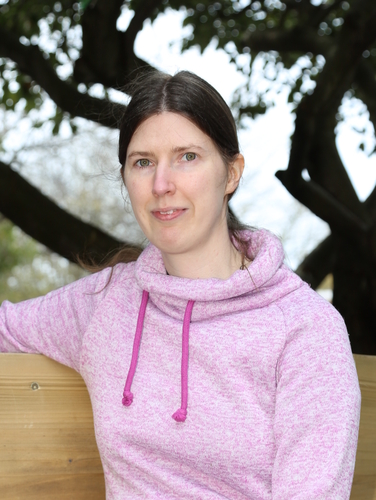 Her interests are in modelling how children learn on a robotic platform. In particular constructing longitudinal models of learning and investigating how play can be used as a mechanism for discovering new knowledge.
Dr Myra Wilson
Her interets are in Swarm Robotics and Evolutionary AI techniques, in particular modelling the behaviour of various insects for developing ad-hoc network communications systems.
Other speakers to be announced.
Workshops
Register on the form below.
Workshop 1: 3D Model Design
Date: Wednesday 24/06/2020, 4-6pm
Location: Online, register below
This workshop will introduce you to an online tool for creating your own 3D models on TinkerCAD as well as the world of 3D printing. Follow along live to make your own models and ask questions.
No prior experience necessary, sign up on the expression of interest form.
Workshop 2: Electronic Circuits
Date: Thursday 25/06/2020, 4-6pm
Location: Online, register below
This workshop will use TinkerCAD Circuits to introduce some simple electronics building up to make your own robot this is programmable.
No prior experience necessary, sign up on the expression of interest form. It is not necessary to have also attended workshop 1.
Robot Craft
Date: Available all week
Location: Online
Craft your own model robot from whatever parts you can find around the house, e.g. paper, pens, and craft supplies.
Examples, templates and demonstrations available from the link above for robotics week.