Aberystwyth Robotics Week 2019
24-29th June, 2019
We are celebrating UK Robotics Week with a range of events and activities for all ages throughout the week.
Overview
Robot Olympics
Date: 24/06/19
Location: Ceredigion Museum
Engineer a robot to take part in our robotics challenges.
A competition for teams from local primary schools - if your school wants to participate, please contact us at roboticsweek@aber.ac.uk.
Robot Craft
Date: 25 & 27/06/19 16:00-18:00
Location: Ceredigion Museum
Craft your own robot from whatever parts you can find in our scrapheap of paper, pens, and craft supplies. Robots can be displayed as part of the exhibition.
This is a family drop-in workshop suitable for humans from ages 5-105, £1 per robot.
From Fiction to Reality
Date: 26/06/19 16:00-21:00
Location: Aberystwyth Arts Centre
Showing of a film addressing issues related to robot companions and the use of robots in health care. The screening will take place in the Arts Centre cinema, followed by a panel discussion.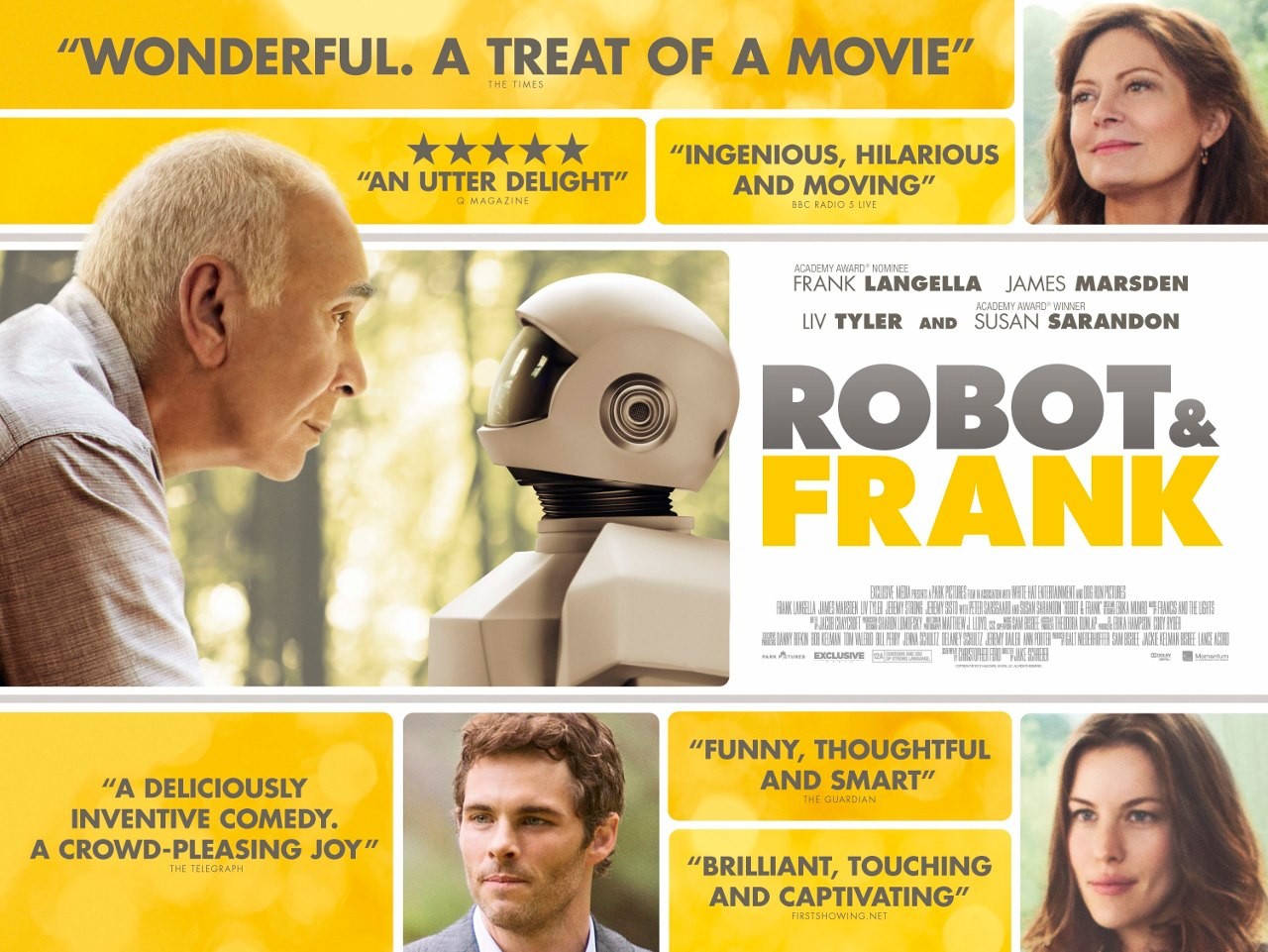 Robot and Frank (12)
Directed by Jake Schreier
Starring Peter Sarsgaard, Frank Langella, Susan Sarandon
(USA 2012, 89mins)
As part of UK Robotics week 2019, Aberystwyth University presents "From Fiction to Reality"; a film, pizza and panel night, showing Robot and Frank, with an opportunity to ask the experts about the latest developments in AI and Robotics. Pizza will be available prior to the film, and the panel members will be available in the theatre bar afterwards for further questions.
In the near future, Frank is a retired catburglar living alone while his successful son, Hunter, tries to care for him from afar. Finally, Hunter gets him a robot caretaker, but Frank soon learns that it is as useful as a burglary aide. As Frank tries to restart his old profession, the uncomfortable realities of a changing world and his worsening dementia threaten to take beyond what any reboot can do for him.
Film tickets must be purchased from the Arts Centre.
5.00pm - 5.30pm: Pizza available in Theatre Bar
5.30pm - 7.00pm: Showing of Film 'Robot and Frank' in the Cinema
7.00pm - 7.45pm: Expert Panel talking about the film and taking questions.
8.00pm onwards: Discussion continues informally in Theatre Bar.
Panel:
Dr Otar Akanyeti

Expert in Technology for Health Monitoring and Bio-inspired Underwater Robotics

Dr Rachel Rahman

Expert in Psychology and the development of tele-health for rural areas

Dr Patricia Shaw

Expert in Humanoid Robotics and Developmental AI
Chaired by:
Mr Martin Nelmes

Outreach coordinator for the Institute of Maths, Physics and Computer Science
Evening of Robotics
Date: 28/06/19 16:00-21:00 Postponed
Location:Aberystwyth University, Llandinam Building, A6
An evening of talks with an exhibition, discussing what the latest research in robotics can help us learn about ourselves.
Key speakers include:
Dr Catherine O'Hanlon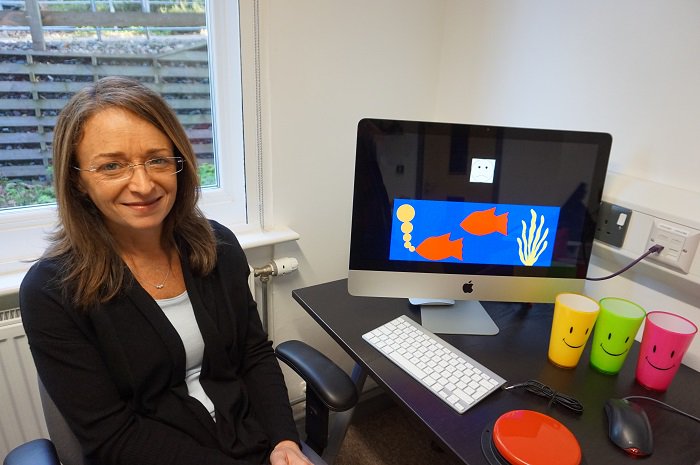 Her interests are in learning and development in toddlers and children with and without developmental disorders, particularly in the domains of language and social cognition. Catherine also has expertise and clinical training in autism spectrum disorder. Her most recent research has focused on young children's attention to colour, development of colour concepts and acquisition of colour words. This work is currently being followed up, in collaboration with postgraduate students, with young people on the autism spectrum. The long-term aim of this project is to develop novel teaching materials and strategies for children with ASD, using 'preferred colours'.
Dr Patricia Shaw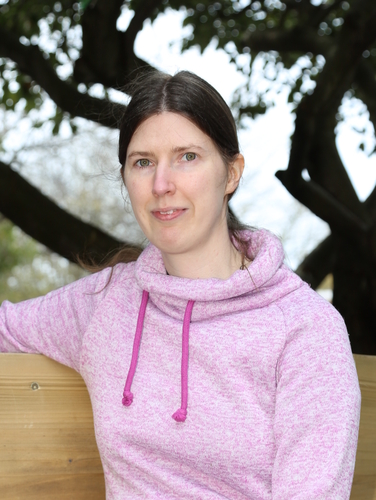 Her interests are in modelling how children learn on a robotic platform. In particular constructing longitudinal models of learning and investigating how play can be used as a mechanism for discovering new knowledge.
Other speakers to be announced.
Beach Lab
Date: 29/06/19 10:00-16:00
Location: Aberystwyth Bandstand
Spend the day at the beach with the robots and humans from the Aberystwyth Robotics Club!
Innovation in Motion joins Beach Lab
Visit the Innovation In Motion road show, the most interactive, tech-filled and transportable exhibition around. The RS-Components exhibition truck that has been travelling the length and breadth of Europe will be visiting Aberystwyth! Visitors will get the ultimate hands-on experience of their most innovative products. Through interactive activities, the truck promotes technology, and STEM (Science, Technology, Engineering and Mathematics) subjects. A live experience showcasing exciting technology and trends. Visitors are taken through several interactive environments with each zone incorporating key themes.
Drawn Together Wales meets Beach Lab
Come and have a go at drawing the amazing variety of robots and humans at Beach Lab, including a real, live(?) Dalek.
The Drawn Together project encourages people all over Wales to draw what they see, then share their drawings to create a drawn map of Wales. From the dramatic to the mundane, the unique to the familiar, the human to the robot, drawing evokes a personal connection and appreciation of place.
To celebrate Wales drawn together, all sketches that are added to the map will be displayed throughout October in the National Museum of Wales, Cardiff. Visit www.drawntogether.wales for more information.
If you'd like to know more about robots...or drawing...or drawing robots...come and join us. It doesn't matter how you draw, if you can see it in front of you, you can draw it.
(No need to book, just turn up and enjoy the fun, if the robots don't get you first. Drawing books and materials supplied). Exterminate...
Creative Competitions
Short Story

(400 words)

Write a short story on one of the following topics:

Living in the future with robots
An adventure with a robot
My friend is a robot

Entry categories:

8 - 10 yrs old
11-15 yrs old
16-20 yrs old
20+ yrs old

Poster Competition

(A4/A3 PDF)

Create a poster about your favourite robot or a robot you have designed. For example, it could be:

An outdoor robot
A space robot
A companion robot

Entry categories:

3-5 yrs old
6-8 yrs old
8-10 yrs old
11-15 yrs old
16+ yrs old
Submit your Work
To enter the Short Story and Poster Competition, you should email your story or poster (along with your name, age, and nearest town) to roboticsweek@aber.ac.uk by Friday 21/06/19.
Winners will be announced on Friday 28/06/19.